Tony Scott And Matt Reeves Top Two Choices To Direct Wolverine 2?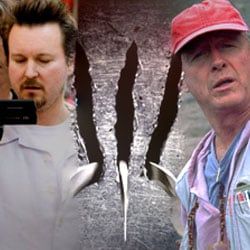 The folks at The Playlist continue to deliver some interesting scoops, but like the others, this one should be handled with skepticism. A reliable source with a history of delivering accurate information says Wolverine 2 has been coming together under the radar and that Fox's list of directing candidates which once included Kathryn Bigelow, Timur Bekmambetov, Daniel Espinosa, Matt Reeves and Tony Scott has been whittled down to just Reeves and Scott.
It's hard to even care about who Fox goes with when X-Men Origins: Wolverine wasn't all that good, especially compared to the other three X-Men films. However, Wolverine was a moneymaker and we all know what that means in this industry, a sequel is necessary. With finances in mind, The Playlist points out that Reeves is certainly the cheaper of the two and I've got a feeling that'll be what it comes down to. With the first film costing $150 million to make, I doubt Fox will drop the extra cash on the man behind the lens when the big stars in front of it are going to be the ones to draw the crowd for round two.
Wolverine 2 was once scheduled to start shooting in January 2011, but there's been rumblings that that'll have to change. Perhaps that has a little something to do with Scott's plan to get to work on Potsdamer Platz that same month, but I doubt it. I'm putting my money on Reeves for the gig. As a huge Cloverfield fan I'm all for him getting the job and hopefully when Let Me In hits theaters on October 1st, that'll boost confidence in his ability tenfold.
Your Daily Blend of Entertainment News
Staff Writer for CinemaBlend.
Your Daily Blend of Entertainment News
Thank you for signing up to CinemaBlend. You will receive a verification email shortly.
There was a problem. Please refresh the page and try again.