Universal Planning A Def Jam Biopic, Has An Awesome Cast In Mind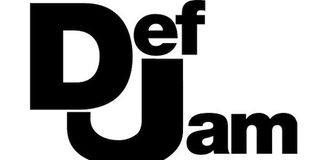 Perhaps it was inevitable in the wake of the massive success of the N.W.A. biopic Straight Outta Compton, but we're getting a slew of new hip hop-centric movies. Universal, the folks behind Compton, already have another one in the works based on Def Jam Recordings, and they have their eyes on a couple of big names to star.
Deadline reports that Universal is working to develop a movie based on the 2002 memoir of Def Jam co-founder Russell Simmons, Life and Def: Sex, Drugs, Money, + God. And not only are they looking to tell the story of the record label, which was hugely influential in the early days of hip hop, they already have eyes on Michael B. Jordan to play Simmons and Jonah Hill to play Def Jam co-founder Rick Rubin.
Right now, this appears to be pipe dream casting, as there are no deals in place at the moment. In fact, it sounds as if there haven't been any offers made or possibly even real discussions had. But if you're going to cast a young Russell Simmons and a young Rick Rubin, you can do a lot worse than Jordan and Hill.
Hill has a number of big things on his plate, including 23 Jump Street, the Coen Brother's Hail, Caesar!, and How to Train Your Dragon 3. After a disappointing Fantastic Four, which failed to light the world on fire, we'll see Jordan later this fall in the Rocky spinoff Creed.
The movie will reportedly track the origins of hip hop, tracking it as it made the transition from underground phenomenon to a full blown part of popular culture on just about every level. It will revolve around the early years of Def Jam, which began life in Rick Rubin's NYU dorm room in 1984, and would go on to help define what hip hop was and would become. Over the years, the label became the home of influential groups and artists like LL Cool J, The Beastie Boys, Public Enemy, Jay-Z, and, you know, Slayer.
This probably isn't a bad move on Universal's part, to get this project rolling. As with the stars, there are currently no writer or director attached to the film, but there is definitely a market for this. There have been hip hop movies before, from Krush Groove to CB4 to 8 Mile, but they're few and far between, and with the success of movie like Straight Outta Compton, and TV shows like Empire, this sounds like a smart business move.
This isn't the only hip hop movie in the works, either. An adaptation of the 2001 documentary and subsequent book, Welcome to Death Row, is being shopped around as a kind of loose sequel to Compton. It even features some of the same people, as it chronicles Suge Knight's tenure at Death Row Records, and shows the rise of the likes of Tupac Shakur, Snoop Dogg, and West Coast rap.
Your Daily Blend of Entertainment News
Thank you for signing up to CinemaBlend. You will receive a verification email shortly.
There was a problem. Please refresh the page and try again.