What Leonardo DiCaprio Is Looking At Doing After The Revenant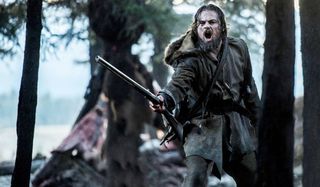 The Revenant is one of the most punishing, gritty films that we've seen in quite some time, and that is in no small part thanks to the determination of director Alejandro Gonzalez Inarritu and star Leonardo DiCaprio. DiCaprio in particular should be noted for his method level research and performance on this film, which really put him through the ringer, and in turn amped up the anxiousness of the audience. It's a performance that many have him pegged to win an Oscar for, but whether he does or doesn't take home a trophy next Sunday, there's one big question everyone has on their mind: what's next for Leo?
The best part about answering that question is that there are tons of potential projects that DiCaprio could find himself following up on, and we've compiled a list of the best possibilities. Here now is a list of the films you might see Leonardo DiCaprio bring his special brand of professionalism to.
The Devil In The White City
One of the fresher prospects on this list is The Devil In The White City, the proposed biopic on infamous serial killer H.H. Holmes and the architect of the 1893 World's Fair, Daniel H. Burnham. The last we'd heard about this project was a couple months ago, when rumors started to swirl that Martin Scorsese was looking to reunite with his frequent collaborator. Should the two decide to saddle up again with this project, this could be a great follow-up to The Revenant, as DiCaprio is looking to play the role of Holmes, a man most famously known for building a hotel that allowed him to get away with his various deathly deeds.
The Ballad Of Richard Jewell
Ever since their time on The Wolf Of Wall Street, Leonardo DiCaprio and Jonah Hill have been quite the friendly pair of actors. That friendship shows in the fact that shortly after that film was released into theaters, the two had decided to attach their names to The Ballad Of Richard Jewell, the true story of a security guard who was falsely accused of the 1996 bombing of the Atlanta Olympics. With Clint Eastwood interested in taking the reins as the project's director, this could serve as a good post-Revenant project for Leo, as well as a post-Sully project for Eastwood.
His Proposed Vladimir Putin Project
Every actor has that one project that they want to make into a reality, and at the moment Leonardo DiCaprio really wants to make a movie where he gets to play Vladimir Putin. Now while there's no other talent, or even a script, on the table at the moment, this could be a hot prospect should Leo win the Oscar. With an Oscar in his corner for acting, and directing remaining something that DiCaprio has no interest in, a potential Putin biopic / satire could be a great way for DiCaprio to show off his producer's muscles.
The Crowded Room
For 20 years or so, The Crowded Room has been a project that Leonardo DiCaprio has been interested in leading to the big screen. With the story of Billy Milligan's successful usage of the multiple personality defense in court sitting in the court of The Revenant production company New Regency, DiCaprio could already have the initial steps planned out in order to transition into this project as his next film. With his passion for the project only further fueling this possibility, this could be a potential front-runner for his next project.
Blood on Snow
Jo Nesbo has been a popular name among Hollywood studios as of late, with several of his novels having been adapted or picked up for adaptations bound for the silver screen. One such novel is the thriller Blood on Snow, which would see Leonardo DiCaprio playing the role of hitman turned amorous protector Olav, a man who finds himself tasked to kill his boss' wife. Of course, he picks the wrong day to fall in love with the wrong woman, and a routine hit turns into a bad case of romance. Noir-ish stories like these seem to attract DiCaprio like a moth to the flame, so this is a project that feels like par for the course.
Mean Business on North Ganson Street
Author / director S. Craig Zahler has had Mean Business on North Ganson Street on the books for quite some time now, as the project was starting to make its way into film form a year and a half before being published. Zahler's tale of a disgraced cop and a vengeful killer targeting law enforcement officials seems like a good fit for DiCaprio, and his prospective co-star Jamie Foxx. However, putting the project on hold was probably the best idea, as the film is now more topical than ever with the role of law enforcement being questioned in recent years. Reuniting the Django Unchained nemeses in such a context is not only a great idea, but an almost surefire greenlight for the studio that pushes for it.
Wilson
Not much has been said about Wilson, the potential starring/producing vehicle that Leonardo DiCaprio put into play back in 2013, so now would be a better time than any to resurrect what is surely a hard sell. While the life of Woodrow Wilson is indeed an eventful, historic tapestry; it's not exactly the "sexiest" subject when it comes to political history. Still, with the potential to focus on one event in the 28th president's life, taking an event like the waging and recovery after World War I could showcase a period in history we don't see too often, while dissecting the life and policy of a man we hear about just as frequently. Not to mention, DiCaprio would be an interesting choice for the role, seeing as he'll have to undergo quite the transformation to play the man himself.
Travis McGee
When looking at Leonardo DiCaprio's docket of potential projects, you'll learn that thankfully, it's not all history lessons occupying the queue. Another project from the fictional side of the aisle is the first in a prospective franchise of detective novel adaptations, based on the Travis McGee series written by John D. MacDonald. DiCaprio and detective noir go together like chocolate and peanut butter, as we all know from his work in Martin Scorsese's Shutter Island. So the possibility of author Dennis Lehane writing the screenplay for this new project is all the more reason to wish this would happen, as his source material for that Scorsese film was quite fantastic.
King Harald
While Leonardo DiCaprio is an extremely talented man who has taken on many challenging roles in his career, ass kicking action hasn't been one of those fields he's had much experience in. That could change if he decides to not only produce, but also star in that King Harald project he was attached to a couple years back. With a history of massive battles, and a violent death on the battlefield in the man's history, DiCaprio could wield a sword and the divine right of Harald's monarchy, making it his first action/drama project where he gets to engage in both ends of the spectrum.
A Vacation
With his name attached and associated with so many projects, there's no shortage of options for Leonardo DiCaprio if he wants to get right back to work. But considering how stressful the production of The Revenant must have been, there's a good chance that Leo just might want to take it easy for a little while before jumping into things again. The amount of time he's spent both preparing and starring in his latest Oscar nominated role is reason enough for DiCaprio to take a break, so the best option might be to power down the ship for a little while and let life happen. But knowing the intensity of Leonardo DiCaprio's career, this could be more necessary than optional. Whatever he chooses to do as a follow up to The Revenant, we'll look forward to hearing about it as it happens, as DiCaprio is one of the true movie star in the current era of film-making.
Your Daily Blend of Entertainment News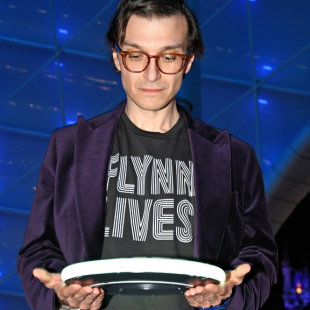 Senior Movies Contributor
CinemaBlend's James Bond (expert). Also versed in Large Scale Aggressors, time travel, and Guillermo del Toro. He fights for The User.