Zoe Saldana And Elle Fanning To Live By Night For Ben Affleck
Ben Affleck is in the middle of a hell of a career surge, and has been ever since he threw cold water on the movie-going public with Gone Baby Gone, his directorial debut and a hell of an adaptation of Dennis Lehane's crime drama novel. Given Affleck's fondness for Boston, as well as literature that takes place in that area, it was only a matter of time before he returned to adapting the works of Lehane. While the picture has been delayed from its original 2015 release date, it's still going strong. In fact, a trio of recognizable actresses just signed on to star in his first of three possible films.
Deadline announced recently that Sienna Miller (going for a possible Academy Award double-tap with American Sniper and Foxcatcher), Zoe Saldana (coming off of a hell of a summer with Guardians Of The Galaxy,) and Elle Fanning (also having a decent summer with the huge hit Maleficent under her belt) have all signed on to star in Live By Night, the second book of Dennis Lehane's current trilogy of crime novels spanning from Boston to Cuba in the 1920's. Miller is set to be the main love interest, with Saldana and Fanning taking up the two other flanking female leads, and Affleck supposedly taking triple duty as the film's director/writer/star.
While The Given Day (the first in this trilogy) was originally supposed to be a Sam Raimi/Columbia Pictures vehicle, the rights lapsed and Warner Bros bought the whole trilogy lock, stock,and barrel. With those rights in hand, Ben Affleck's relationship with the studio lead him to attach himself to the project as early as 2012, with an original release date set for next Christmas. However, his role in Batman v. Superman: Dawn Of Justice
[[ aa href http://www.cinemablend.com/new/Batman-Superman-Forces-Ben-Affleck-Delay-Live-By-Night-42903.html ]] delayed the film's production for another year. This delay looks like it was a blessing in disguise, as an earlier schedule probably wouldn't have accommodated such a murderer's row of female talent.
With franchises and awards pictures in the offing for Sienna Miller, Zoe Saldana, and Elle Fanning; Live By Night seems to be hitting its stride at the perfect time to see such talent entering the roster. This could also be seen as a problem, considering that this is the middle installment of a trilogy and participation may be required of these already busy actresses. However, with the series' limited potential for recurring roles, as well as the determination of which book will be filmed next if Live By Night hits it big enough, there's a chance that any of these three actresses could either stay on for the long haul or put in an appearance in this film to lay the groundwork for other roles in their character's legacy. It really depends on the studio's plans for the next film, as well as who Lehane carries over into the third and possibly final book.
What we can say is that Live By Night will be delivering only the finest on October 7, 2016. Though if you're up for some more speculation or if you're a diehard Lehane fan, you can click over to the next page to find out what Live By Night could do for the now dormant adaptation of The Given Day.
Now seeing as Dennis Lehane has an entire trilogy in the works, beginning with the previous novel The Given Day, and Warner Bros has the rights to the entire trilogy, they might be testing the waters with Live By Night. After all, this sort of tactic worked for The DaVinci Code series, as the second book was more well known by audiences than the first. Regardless of reason, Live By Night is where we're being exposed to this story initially. Should this succeed, then it's a given the other two books will be made into films themselves, and that's where things get interesting. The Given Day could be the next or last film in the series, depending on how Lehane and Warner Bros want to move.
I would almost bet money that Ben Affleck's Batman v. Superman contract, in addition to specifiing a minimum number of DC Comics film he's required to be in, also has a hell of a sweetheart deal to ensure Affleck gets to guide the developments of the next two installments of this series. He could direct, he could produce, he could take any shape or form on those films. Whatever fancy catches his eye, he'll be able to make it. With the themes of organized crime and family ties running through these films, the easiest comparison is that this could be the next Godfather saga Hollywood has been waiting for. With Affleck and Lehane in cahoots once more, I'm very comfortable with that possibility.
Your Daily Blend of Entertainment News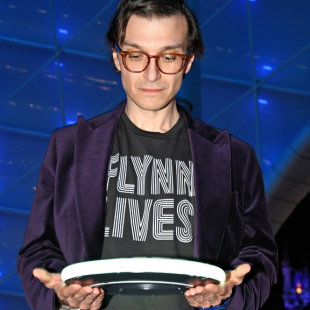 Senior Movies Contributor
CinemaBlend's James Bond (expert). Also versed in Large Scale Aggressors, time travel, and Guillermo del Toro. He fights for The User.