11 Awesome Movies You Need To Watch Before They Leave Netflix in September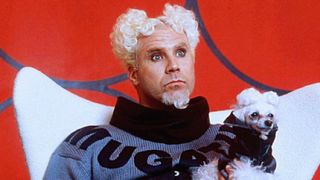 The trick with Netflix is that you never quite know when the movie or television series you have been saving to eventually catch up with is going to disappear. The streaming service is getting better about warning patrons when it's about to purge its programming (and replenish the virtual video shelves with viewing options). Which is where we are trying to help.
Netflix just revealed the movies that they will be taking away in September. We filtered through the list and ended up with almost a dozen titles that you need to catch up on, if you haven't yet, as well as the day they're going to disappear. Labor Day weekend is coming up, which means you have some time on your hands. Get to streaming.
2 Fast 2 Furious (2003)
"Awesome" movies don't always have to mean high-quality Oscar contenders. Some nights, you just want to relive the gloriously cheesy and overly masculine roost (bleach-blonde roots, in this case) of the Fast & Furious franchise. While you wait for Fast 8, screen the one where Vin Diesel erroneously thought he was too good for the series, and left Paul Walker to fend with Tyrese in a Miami-based adventure. John Singleton directs.
Leaving 9/1/16
Days of Thunder (1990)
Staying on the "fast cars" theme, Tony Scott's NASCAR-influenced Days of Thunder put a feather-haired Tom Cruise behind the wheel of a stock car so he could play a hot-headed driver looking for his shot at the big time. The best part? Cruise plays a man named Dick Trickle, and that's not a laugh line in the movie. The worst part? The movie opens on the title card "Charlotte, N.C." -- which is my home town -- and shows someone peeing in an outhouse. Because we're all toothless rebels down here.
Leaving 9/1/16
Defending Your Life (1991)
Didn't Netflix just add a slew of Albert Brooks movies to its slate? A recent scan shows me that movies like Mother, The Muse, Lost In America and The In-Laws are on Netflix. But Defending Your Life is about to leave. So catch it. Brooks plays a recently deceased man who must argue his accomplishments, in an after-life courtroom setting, in order to reach a higher plain. Brooks is brilliant, and this comedy is one of his best. Meryl Streep co-stars, which is an added bonus.
Leaving 9/1/16
Hachi: A Dog's Tale (2009)
Ready for a Richard Gere marathon? Two of the award winner's movies are leaving Netflix in September, though they go after much different audiences. Families will want to try Hachi, the incredibly sweet and gentle crowd pleaser about a college professor who forms an impenetrable bond with a stray pooch. Hachi is one of those movies that flew under the radar back in 2009, but everyone who caught it left the movie in tears, so make sure you have a box of Kleenex handy... though Hachi is worth a handful of sobs.
Leaving 9/1/16
Primal Fear (1996)
For something a lot more tense and mature from Richard Gere, try Gregory Hoblit's legal thriller that casts the actor as an attorney defending an altar boy (Edward Norton) who has been accused of murdering a priest. There are several complicated layers to the story, and nothing is what it seems. As good as Gere is, Norton -- in his first theatrical role -- steals the show. If you haven't seen Primal Fear yet, avoid reading anything about it, and go in fresh. It has more than a few surprises that pack major punches.
Leaving 9/1/16
Traffic (2000)
We don't get as many Steven Soderbergh movies as we'd like (because of his self-imposed semi retirement), we have to appreciate the ones that still linger around, and Traffic might be one of his best. An all-star cast, from Michael Douglas to Benicio del Toro, helps Soderbergh break down the drug trade, and the various ways that it affects civilians at different stages. The year it came out, Soderbergh also impressed audiences and the Academy with Erin Brockovich, but that didn't stop Traffic from collecting four Oscars (including Best Director) and a Best Picture nomination.
Leaving 9/1/16
The Weather Man (2005)
This is Nicolas Cage's best performance, and yes, I'm including his Oscar-winning turn as a struggling alcoholic in Leaving Las Vegas. Opposite the equally brilliant Michael Caine, Cage plays a local TV weatherman who is trying to get his personal life in order as a professional opportunity arises. It's a small story that speaks to massive truths we all face on a weekly basis, and Cage is as subdued and human as he can get... especially since he mostly goes over the top every single time he acts now. Revisit an absolute classic for Cage, before Netflix takes it down.
Leaving 9/1/16
Zoolander (2001)
Zoolander 2 was terrible, on every level. So, before Netflix pulls it, remind yourself that Ben Stiller's fashion-based comedy was clever, original, funny, strange and worth your time. Stiller, Owen Wilson, Christine Taylor and -- of course -- Will Ferrell leave their inhibitions at the door to lampoon models, spies, the media, and everything in between. This one has more than a few laughs that stand the test of time. Sadly, the same can't be said of this year's putrid sequel, but don't let it tarnish the original.
Leaving 9/1/16
Lilo & Stitch (2002)
Two Disney animated features are bailing in September, but since I can't justify The Emperor's New Groove being on this list, I'll tell you that Lilo & Stitch is departing, and should be caught by the family if they haven't screened it yet. Released during a down phase of Disney animation, Lilo was sandwiched between Atlantis (in 2001) and Treasure Planet (in 2002). The brass at Disney at the time bad a taste for sci-fi, clearly, as Stitch is a genetically enhanced alien creature who pairs with a lonely Hawaiian girl on a hectic adventure. The characters would expand their legacy in Disney's lore through books and TV over the years, but their roots can be traced back to this enjoyable feature.
Leaving 9/9/16
How to Train Your Dragon 2 (2014)
Lilo & Stitch is very good. How to Train Your Dragon 2, though, is outstanding. The animated sequel is next-level storytelling, with gorgeous visuals and a complicated story centered around a brave young man and his loyal pet dragon finding their way in an increasingly dangerous world. Dragon 2 introduces Hiccup's long lost mother (Cate Blanchett), while also circling a truly terrifying villain in Djimon Hounsou's Drago. Dragon and the Kung Fu Panda series are two animated franchises that don't get their proper due. See this one before it leaves Netflix.
Leaving 9/11/16
The Kids Are All Right (2010)
Similar to Traffic (earlier on the list), The Kids Are Alright is an awards contender from a few years back that might not get the full attention it deserves, because at the time, it contended against heavy hitters like Inception, Black Swan, The Social Network, Toy Story 3, 127 Hours, The Fighter, True Grit, Winter's Bone and more. What a spectacular year for film. And Kids holds its own in that company, though its stakes are decidedly lower, as a lesbian couple Julianne Moore, Annette Bening) must deal with the biological father of their children (Mark Ruffalo) after their children want to get to know him. The script is knowledgable, the performances are accessible, and the entire movie is sweet in a contemporary family way. Open a bottle of wine when your own kids go to bed and let this fantastic cast entertain you.
Leaving 9/16/16
Your Daily Blend of Entertainment News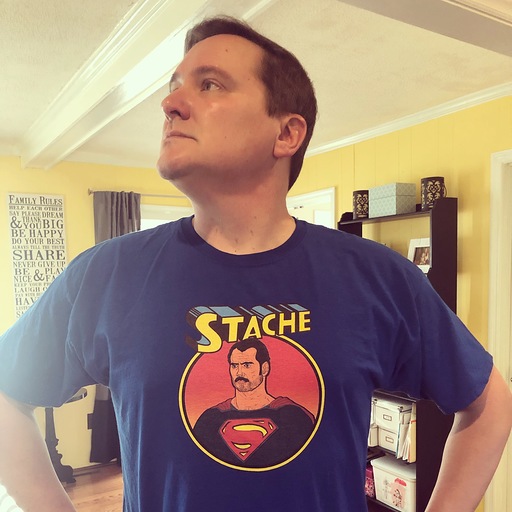 Sean O'Connell is a journalist and CinemaBlend's Managing Editor. Sean created ReelBlend, which he proudly cohosts with Jake Hamilton and Kevin McCarthy. And he's the author of RELEASE THE SNYDER CUT, the Spider-Man history book WITH GREAT POWER, and an upcoming book about Bruce Willis.