Dark Matter Movie Updates: Everything We Know About The Adaptation Of Blake Crouch's Book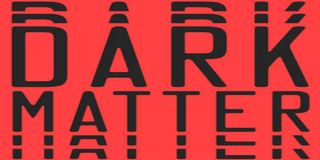 Blake Crouch's novel Dark Matter released to the masses in July, leaving us to wonder what's going on with the movie adaptation that's in development. We're keeping a close eye out for updates on the project, and will add whatever news breaks on the Dark Matter movie here.
In case you wandered into this article thinking this had something to do with the Syfy TV series of the same name, it does not. Dark Matter is a recent novel from Wayward Pines scribe Blake Crouch.
This article contains mild to moderate book spoilers about Blake Crouch's Dark Matter. We've put appropriate warnings throughout. (If you haven't read it yet, you can purchase the book here.)
What's Dark Matter about?
Spoiler-Free description: Dark Matter poses the question "Are you happy with your life?" as it relates to the story's protagonist, Jason Desson, an ordinary physics professor who is kidnapped by a masked man, and later wakes up to find himself in a life that's somewhat different than the one he had. In this reality, he's no longer married, and no longer has a son, and his career as a physicist is much more successful. The mystery of his circumstances unfolds from there.
More Spoilery Description: Including the mentioned kidnapping introduction above, Dark Matter's plot involves the multiverse, sending its lead character into alternate realities where events played out very differently. After he figures out what's happened to him following his kidnapping, Jason's main objective is to find his way back to his original life. To say that the story gets complicated from there would be an understatement. Dark Matter delves just enough into the science and technology side of the story to allow the reader to understand the logic behind the multiverse. The rest is about Jason getting back to his wife, and the challenges he encounters on his way. It poses a lot of interesting what-if scenarios, that add a nice layer of drama to the plot.
What's going on with the movie?
Sony Pictures got the jump on the movie rights for Dark Matter back in 2014, well before the book hit shelves. They picked it up based on a 150-page manuscript, and Deadline says that Matt Tolmach was lined up to produce it. Whether or not that's still the case is unknown. Tolmach has a number of credits lined up as of Summer 2016, including Spider-Man: Homecoming and the Jumanji "not-a-reboot" followup starring The Rock. There's no mention of Dark Matter on his IMDB page right now, so it's unclear if he's still attached to the project. And the place-holder IMDB page for Dark Matter is presently looking pretty bare.
Unfortunately, there have been no recent updates about the plans for the movie. But hopefully now that the book is out, we'll hear something soon that suggests the project is moving forward. Right now, it appears to be in development limbo.
Who should play Jason?
If they went with someone in his mid-late thirties, Joseph Gordon-Levitt could be a good option, or maybe Jake Gyllenhaal or Ryan Gosling. If they wanted to go a bit older, Josh Duhamel, Idris Elba or Matt Damon would be great picks. Basically, anyone who can play someone of above average intelligence, who's also kind of down to earth, as Jason is both those things. The key ingredient would be range, especially when we factor in the many sides of this character.
Wouldn't Dark Matter be better off as a TV series anyway?
(This section contains book spoilers! If you haven't read the book, consider yourself warned!)
While we wait for updates about the movie, it seems only natural to consider the TV series alternative. It's not just because Blake Crouch's Wayward Pines took the TV route, earning positive reviews. Dark Matter seems prime to be a TV show, or at the very least, a limited series. In the book, Jason visits various alternate realities, and there are others referenced that we don't actually get to experience with him. It's impossible to avoid Sliders flashbacks when thinking about a TV show that centers on a guy taking a spin around the multiverse, just trying to get back to his own reality. But a Dark Matter TV show would not only have time to explore even more realities than what we saw in the book, but it could also explore other Jasons' perspectives, perhaps picking a few alternate Jasons (including Jason-2) to serve as supporting characters. Or maybe breaking the story up to focus on a few Jasons, and forcing the viewer to try to figure out which one to root for.
Sci-fi's track record on TV is probably more miss than hit in recent years, but the potential for this novel to work as a TV show really shouldn't be ruled out, especially if the right writer or team of writers took an interest in tackling what could be an incredibly complicated, but equally compelling TV series. Just a thought. But it may all be moot, because as of now, Dark Matter is lined up for the movie treatment. If that changes anytime soon, we'll be sure to let you know.
We'll add updates about the development of the film if and when we hear word. In the meantime, check out the book if you haven't already! As a fan of stories involving alternate timelines, I found Dark Matter to be a great read. And I wouldn't hate it if Blake Crouch decided to write some kind of followup. If not a direct sequel, then maybe a spinoff. There are certainly enough directions it could go.
Assistant Managing Editor
Kelly joined CinemaBlend as a freelance TV news writer in 2006 and went on to serve as the site's TV Editor before moving over to other roles on the site. At present, she's an Assistant Managing Editor who spends much of her time brainstorming and editing feature content on the site.
Your Daily Blend of Entertainment News
Thank you for signing up to CinemaBlend. You will receive a verification email shortly.
There was a problem. Please refresh the page and try again.