Why Deadpool 2 Just Picked The Perfect Director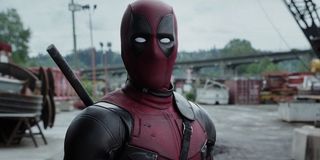 Unless you have been living under a rock, you probably already know that Deadpool 2 took a massive hit recently when Tim Miller stepped down as the film's director. Citing creative differences with Ryan Reynolds, the filmmaker created a vacancy that's almost impossible to fill. However, through a massive stroke of good luck, the film was able to press onward by tapping John Wick director, David Leitch, to take the reins.
Although we still definitely miss Tim Miller's presence and his contributions to this world, we think David Leitch is a perfect choice to take control of Deadpool 2. We have compiled a list of reasons why the John Wick director is such a strong choice. Check out our arguments and let us know what you think in the comments section below. Now let's get the ball rolling with something Deadpool and John Wick definitely have in common: action.
He Clearly Knows How To Shoot Action
I don't care who you are, or where you're from. When you saw John Wick, chances are that you probably fell in love with the way David Leitch shoots action. In a world full of quick cuts and incoherent editing, Leitch allowed John Wick 's action sequences to breathe unlike any other action film in recent memory, and he kept the camera far enough away from the performers so we could clearly tell what was going on. In terms of action, a Deadpool film needs to be grounded, gritty, and raw; that's something David Leitch can pull off with incredible ease.
He Can Tell A Complex (Yet Self-Contained) Story
Much like Wade Wilson's origin story in the original Deadpool, John Wick featured a complex yet self-contained story. If John Wick or Deadpool never received sequels, their stories would work perfectly fine for audiences, and that's become a rarity in an era defined by cliffhangers and post-credits teasers. The importance of this quality cannot be understated, as it really added to the charm of both of these films. David Leitch very clearly knows how to tackle a story from start to finish within the confines of a single film, and that's something that a major superhero sequel like Deadpool 2 will definitely need.
He Can Work Within An R-Rating
If there was one thing that set Deadpool apart from the competition in 2016, it was the film's willingness to lean headfirst into its R-rating and embrace the violence and the vulgarity. Although John Wick certainly struck a very different tone than Deadpool, it also embraced its R-rating and pulled no punches with audiences. With that in mind, David Leitch has definitively proven that he knows exactly how to work within the confines of an R-rating, and as such we can rest easy knowing that we can expect all of the blood, sex, and swearing that made the original Deadpool so enjoyable in the first place.
He Knows How To Balance Action With Character
Who would've thought that the original Deadpool would become one of the most emotional, heartfelt comic book movies to hit theaters in 2016? The Merc with the Mouth's origin story was delightfully drenched in pathos, and that's due to the fact that the film had a deep understanding of its characters. Yes, there's action, carnage, and death, but at the end of the day Deadpool needs to have heart in order to work. That's a balance that John Wick struck beautifully (seriously, his relationship with that damn beagle gets me every time) and if David Leitch brings that degree of heart to Deadpool 2, then we can rest easy knowing that the film is in good hands.
He Has A Proven Track Record With World Building
Finally, with John Wick, David Leitch proved that he knows how to build a universe for characters to inhabit. He crafted a complex system of commerce, rule, and etiquette for Keanu Reeves' criminal assassin to navigate in 2014, and we definitely expect him to do the same for Wade Wilson. If Deadpool had a single flaw, it's the fact that the film's world never really felt very established or lived in. However, if Deadpool is indeed going to become a franchise, then David Leitch is the perfect director to flesh out this corner of the X-Men universe and create an authentic world for Deadpool to live in.
What do you think of the decision to hire David Leitch for Deadpool 2? Let us know what you think in the comments section below!
Your Daily Blend of Entertainment News
Originally from Connecticut, Conner grew up in San Diego and graduated from Chapman University in 2014. He now lives in Los Angeles working in and around the entertainment industry and can mostly be found binging horror movies and chugging coffee.