Weekend Box Office: Split Three-peats, Rings Struggles To Scare Up Interest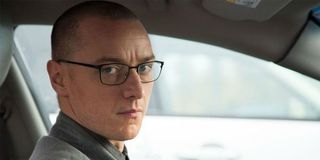 Super Bowl weekend has become better known for watching movie trailers than the movies themselves, but this year was particularly hard for newcomers at the box office.
It's been over a decade since The Ring 2, and the latest incarnation of The Ring franchise is paying the price for several problems, which only begin with being too little too late. With just $13 million the PG-13 horror flick landed second place and dropped well behind The Ring 2's $35 million debut and The Ring's $15 million start.
Split remained the number one movie, just missing $100 million in domestic sales. The movie is on track to top The Village's $114 million mark to become Shyamalan's fourth highest grossing movie, behind _The Last Airbende_r ($131 million), Signs ($227 million) and his original masterpiece, The Sixth Sense ($293 million).
The other new movie this weekend The Space Between Us landed in the space between eigth and tenth place with a dismal $3 million debut. Critics haven't had many positive thoughts to offer, and international sales aren't likely to do much to bolster the $30 million sci-fi flick, tagging it to be among 2017's earliest box office busts.
Lion enjoyed a post-Oscar nomination boost, expanding its release past 1,000 screens for the first time and finally pushing into the top ten. Following its original 4 screen debut back in November the movie has slowly but steadily been expanding and gaining ground. The drama added $4 million, its largest weekend yet, to its $24 million total.
For the full weekend top ten, check out the chart below:
Your Daily Blend of Entertainment News