16 Big Differences Between The Fifty Shades Darker Book And Movie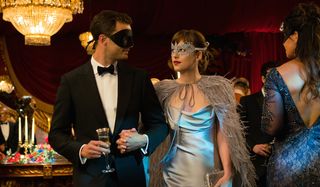 It is always difficult to bring a popular novel to life on the big screen, and it can be even more difficult if that book is a later novel in a popular series of books that expands out the universe further. 50 Shades Darker, based on the second novel in the Fifty Shades trilogy by erotic romance author E.L. James, has to contend with that universe expansion here, and because of it, there are plenty of changes made between the books and the movie.
We could go on and on about the minutia of the changes between 50 Shades Darker on the big screen and within the pages of the book, but this list compiles the biggest changes I noticed during my screening of Universal's 50 Shades Darker. Plenty of other details were changed, of course, and feel free to remark on any changes you feel may have been more noticeable. There are many spoilers in the Fifty Shades of Grey book to movie comparison. Do not delve in if you want the film to be a surprise.
In addition, if you are looking for the Fifty Shades of Grey book and movie differences, head here.
Ana isn't forced to rely on Christian to take her to Jose's art show. Instead, once Ana arrives she runs into Jose, who learns all the photos he took of Ana have sold. Somehow, Ana's intuition makes her realize that Christian was the one who bought them and she turns to see him staring at her. This is different than Christian offering to take her to Portland in Charlie Tango in the books.
After the art show, Ana doesn't let Christian order for her at the restaurant. This change fits her personality better. It shows the non-subservient side of Ana when she orders a Quinoa salad rather than accepting Christian ordering medium steak and French fries for her.
When Jack invites Ana to the bar, no one else shows up. In the books, Jack slowly gets more menacing as time passes. In the movie, Jack is set up as a shady character nearly immediately when he bamboozles Ana into going to a bar with him alone by saying "everyone" goes to happy hour.
There are far fewer sex scenes in the film. Fifty Shades Darker had to fight for an R-rating, so there was only so much "kinky fuckery" that the film could get in. We did get many of the big moments including the spreader, the silver balls, and Ana drawing on Christian with lipstick, but some specific sexual acts and sexual moments are cut out, including but not limited to Ana taking Christian's pants off and giving him a partial handjob and having sex with vanilla ice cream.
Ana uses an iPhone and not a Blackberry. This makes sense, considering Blackberry phones are not in vogue. It also means that Christian and Ana are texting rather than emailing, so that Jack does not get involved with their communications. Welcome to the tech 2.0 Fifty Shades Darker.
When Leila begins stalking Ana, she shows up in Ana's home rather than Christian's. Other details about Leila's stalking are changed, and the movie doesn't set Leila up so that Ana recognizes she was the girl with bad taste in music on Christian's iPod.
The pool table scene is cut. One big plot in Fifty Shades Darker is that Ana doesn't even know Grey well enough to know all of the rooms in his home. In the second book, she learns about the library, which features a pool table. Ana's a pretty good shot, but she takes on Christian and loses and ends up getting punished for it. In the movie, we only get to see the library and the pool table in a background shot while Anna is learning about Leila.
The party at Christian's childhood house is changed quite a bit. As noted prior, Dr. Flynn is missing, so there is no scene where men are bidding on women for a dance. There are no fireworks, either, although those come on Christian's birthday later in the film. Ana does get to spend time in Christian's---and in the movie there's a Chronicles of Riddick poster!
Ana does not pretend to be "Mrs. Taylor." Instead of going to a hotel after Leila gets angrier, Christian takes her out on a boat and the movie heads into the scene from The Grace in the books. There's also no drive to the mansion in The Sound, although a giant home on the boat trip is referenced.
Jack is also a way bolder stalker in the movie. He gets fired way earlier in the movie than he does in the books, and there isn't ample time to set up his nefarious ways in the office. Instead, the movie has him sneak into Grey's parents' home to do reconnaissance. Then, he also smokes a cigarette and is shown to be stalking Grey's birthday party when the fireworks go off.
Key book characters are cut out of the film. This includes Ethan, who in the books Mia is extremely attracted to. It also includes Dr. Flynn, who helps Christian through his sadistic tendencies and approves of Anna. (Flynn was reportedly cast, too) Neither character is strictly necessary to the plot, but this certainly means a lot of scenes are changed without the characters.
Christian controls Ana's choices far less in the film. In the movie, he is not constantly asking her to eat to keep her strength up. He's also not obsessed with Ana getting back on birth control so he can stop using condoms, although personally I feel a safe sex message would have worked fine in the film.
When Jack is fired, the head of HR tells her to sit in for Jack during one meeting. Instead of offering Ana Jack's job when she's a brand new employee, the film makes her work for the gig. When she attends the meeting as an interim in Jack's place, she pitches a great idea and is asked to stay on by Bruce Altman, aka the guy who plays the stepdad in Rookie of the Year. This makes so much more sense than the way it plays out in the books.
Leila actually shoots at Ana. This really amps up the drama. The rest of the scene plays out similarly to the books, with Ana getting upset when Christian goes full Dom. However, instead of getting drunk with Ethan, who is nonexistent, she goes for a sad, slow walk in the rain without her cell phone.
In the movie, Kate doesn't find Christian and Ana's contract and freak out. When Ana goes for drinks with her pals, Kate does make sure that Ana is okay, but otherwise that side drama is cut out of the movie. Like the book, Kate is on vacation for a good chunk of the movie.
Jose is invited to Christian's birthday party. Like what? So confusing, since Christian is clearly not a Jose fan, but maybe this is an attempt to show he is getting over his jealous streak? Whatever it is, it's weird.
Fifty Shades Darker hits theaters this weekend. To find out what other movies are heading to theaters soon, take a look at our full movie release date schedule.
Your Daily Blend of Entertainment News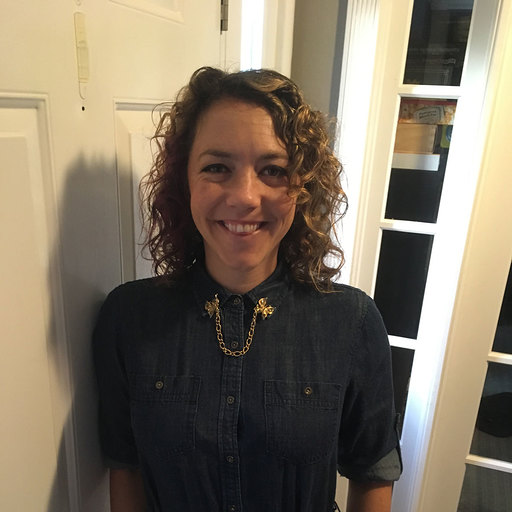 Reality TV fan with a pinch of Disney fairy dust thrown in. Theme park junkie. If you've created a rom-com I've probably watched it.