What Each Guardian Of The Galaxy Is Trying To Accomplish In Vol. 2, According To James Gunn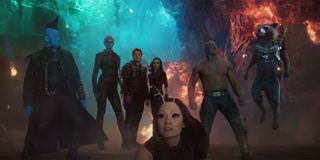 It makes every bit of sense that Chris Pratt's Peter Quill a.k.a. Star-Lord is the central protagonist of Guardians of the Galaxy. After all, when dealing with an interstellar story and alien characters, it helps to have the primary perspective be the one human in the main cast. Now that we know how it all works, however, writer/director James Gunn has thrown that strategy out the window for Guardians of the Galaxy Vol. 2. Instead, he promises that all of the leads will be carrying their own narrative... and earlier today he spelled each of those motivations out for me during an interview.
I had the pleasure of catching up with James Gunn during for a one-on-one chat earlier today during the Los Angeles press day for his upcoming movie The Belko Experiment, and it was at the very end of our chat that we specifically talked about his next feature for Marvel Studios. I noted how Star-Lord was far from front and center in the trailers released for Guardians of the Galaxy Vol. 2, and pondered if that was indicative of the film as a whole -- and his response actually explained exactly what we should expect from each hero's journey in the film:
James Gunn started with a quick summation of the path Star-Lord will be walking in Guardians of the Galaxy Vol. 2 -- and it's the one that didn't really require the most discussion since we've really been talking about it ever since the final scenes of the first chapter. In the sequel, the human-turned-space pirate will finally get to meet his father - a living planet named Ego who has taken humanoid form (Kurt Russell) -- but also apparently won't be done dealing with the alien who has been his surrogate dad for years: Yondu (Michael Rooker).
This revelation from James Gunn definitely had me raising my eyebrows. For those who don't remember, Gamora (Zoe Saldana) and Nebula (Karen Gillan) are sisters in that they were both raised by the same father-figure -- the psychotic war-monger Thanos -- but the first Guardians of the Galaxy definitely set up a morality line between the two of them (that tends to happen when characters are individual painted as pro- and anti-genocide). So what could Gamora possibly do that makes us question whether or not she is playing for the proper team? That's a mystery that will certainly hold until opening weekend.
While James Gunn suggested that the relationship between Star-Lord and Yondu won't be on solid ground in Guardians of the Galaxy Vol. 2, that evidently won't be the case for the bond between Yondu and Rocket (performed by Sean Gunn, voiced by Bradley Cooper). The first movie established that the genetically-altered raccoon is really a sad, lonely creature, and while he didn't spend much time with the finned blue guy, that evidently changes a lot in the sequel.
We've known for a while now that the plans that Drax (Dave Bautista) has for revenge on Thanos will be taking a hiatus in Guardians of the Galaxy Vol. 2, and according to James Gunn all of that hate will be replaced by love in the sequel. Mantis (Pom Klementieff) enters the story paired up with Ego, but it sounds like her closest relationship will wind up being with the grey-skinned Guardian -- though not in a romantic way. Expect the emotions to flow.
Before Michael Rooker and Sean Gunn burst in through the door during the interview (that's not a joke), James Gunn wrapped up his Guardians of the Galaxy Vol. 2 thoughts with a discussion of little Baby Groot -- who it seems will have ties to everyone within the narrative. After being destroyed saving his teammates in the first movie, he's a diminutive figure in stature and intellect at the start of the second chapter, and evidently that leads his friends to do a good amount of tree-sitting. Unfortunately, the group seems to be much better at saving the galaxy than parenting, which should lead to some very funny situations in the Marvel movie.
It goes without saying that we're excited for Guardians of the Galaxy Vol. 2's long-awaited arrival in theaters, which is set to happen on May 5th. Before then, however, you'll all be able to get a taste of James Gunn's particular sensibilities when his latest project, The Belko Experiment, arrives in theaters next weekend, March 17th. Be on the lookout for that, and also be sure to stay tuned for a lot more from my interview with the writer/director!
Your Daily Blend of Entertainment News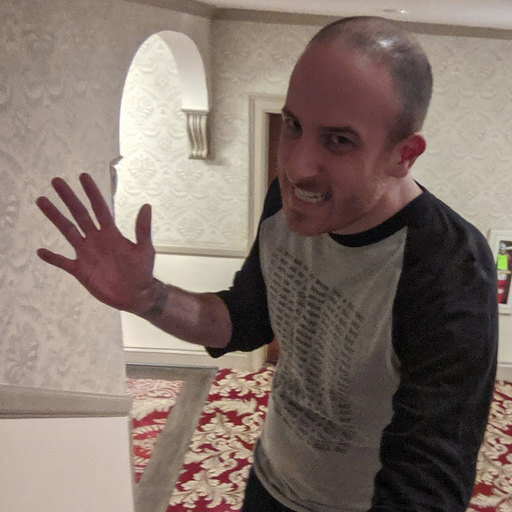 Assistant Managing Editor
NJ native who calls LA home and lives in a Dreamatorium. A decade-plus CinemaBlend veteran who is endlessly enthusiastic about the career he's dreamt of since seventh grade.