One Major Fast And Furious Mystery The Series Promises To Confront, According To A Producer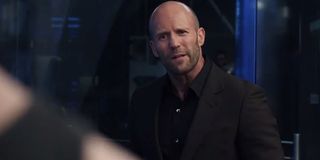 Warning: The following contains some mild SPOILERS for The Fate Of The Furious. So if you want to go into the film with little prior information then read my review instead.
One of the major changes that The Fate Of The Furious makes to the franchise is the inclusion of Jason Statham's Deckard Shaw to the crew as they attempt to figure out why Dominic Toretto has gone rogue against them. The one big problem with Letty, Hobbs, Roman and Tej welcoming Deckard Shaw with open arms is that it was revealed he previously killed Han Lue (Sung Kang). Producer Neal Moritz has now confessed that he understands the dismay over Deckard joining the team, while also teasing that this conflict will be explored and dealt with in future sequels. Moritz said:
Neal Moritz made this admission to me recently when I spoke to the producer on all eight Fast And The Furious films over the phone. For those of you who don't remember, we actually saw the death of Han Lue all the way back in 2006's The Fast And The Furious: Tokyo Drift, after his car was rammed off the road and then exploded. But since Tokyo Drift chronologically fell before 2015's Furious 7, Han Lue was able to appear in 2009's Fast & Furious, 2011's Fast Five and 2013's Fast & Furious 6.
In the mid-credits scene for the latter, it was revealed that Deckard Shaw was the one that t-boned Han off the road, before he then called Dom Toretto and warned him about their impending confrontation in Furious 7. Deckard was so furious at Dom because he'd severely injured his brother Owen (Luke Evans) in Fast & Furious 6. Which was understandable because he was its villain.
Unfortunately for Deckard Shaw, he ended up behind bars at the end of Furious 7, which is where he meets up with Dwayne Johnson's Luke Hobbs again in The Fate Of The Furious. You'll have to watch the film to see exactly how Hobbs gets there, and what happens when the pair face off with each other inside. But in the meantime, you can watch this exclusive clip of Hobbs entering prison for the first time, which shows him immediately getting into a tussle with Scott Eastwood.
There's much more where that came from, which you'll get to see when The Fate Of The Furious hits theaters on April 14.
Your Daily Blend of Entertainment News
Your Daily Blend of Entertainment News
Thank you for signing up to CinemaBlend. You will receive a verification email shortly.
There was a problem. Please refresh the page and try again.