Zoe Saldana's Avengers 4 Title? James Gunn Sets The Record Straight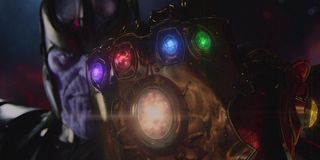 As much anticipation as there is for Avengers: Infinity War, there's still plenty of chatter for Avengers 4 coming out year after. Next to nothing is known about the movie's story, and Marvel Studios president Kevin Feige has said that the title can't be revealed yet because it is a spoiler. However, yesterday Guardians of the Galaxy Vol. 2 star Zoe Saldana told a reporter that she and her Guardians costars would shoot "Gauntlet" later this year. There's been debate about whether or not she accidentally spoiled the Avengers 4 title, i.e. "Gauntlet" being short for "Infinity Gauntlet," but director James Gunn has set the record straight by saying that won't be the title of the 2019 blockbuster. He explained:
So rather than this being an instance where an actor dropped something spoiler-y without realizing it, James Gunn's comment to Yahoo indicates that Zoe Saldana just misspoke by calling Infinity War "Gauntlet." It's an honest mistake. After all, the overall premise of Avengers: Infinity War is inspired by the 1991 Infinity Gauntlet comic book storyline, where Thanos inserted the six Infinity Gems into the Infinity Gauntlet and wielded unlimited power. If Saldana has looked into that event and how it relates to the MCU adaptation, it's easy enough to get mixed up. In any case, now fans will have to go back to their drawing boards and speculate on other titles for Avengers 4.
Even though details surrounding Avengers: Infinity War are also scarce, the overall premise of that movie is easier to piece together than with Avengers 4. Following the failure of his minions, Thanos has decided to take hunting for the Infinity Stones into his own hands. Infinity War will see him clashing with the Avengers, Guardians of the Galaxy and others, because just like in the comics, they can't let him become all-powerful. While Avengers 4 has been described as being a "different movie" compared to Avengers: Infinity War, both productions are shooting back-to-back, so it stands to reason there will be some kind of close connection between the stories.
Still, since Avengers 4's title is a spoiler, it stands to reason that it won't be revealed until after Avengers: Infinity War is released. In the meantime, there's plenty of content to set the stage for this two movie event. Guardians of the Galaxy Vol. 2 is a little over a week away from release, and November's Thor: Ragnarok will see the God of Thunder and Hulk traveling across the Nine Realms. Throw the Earth-bound Spider-Man Homecoming and Black Panther in there, as well as Ant-Man and the Wasp and Captain Marvel between Avengers: Infinity War and Avengers 4, and Marvel fans have plenty to keep their attentions occupied.
Avengers 4 hits theaters on May 3, 2019.
Your Daily Blend of Entertainment News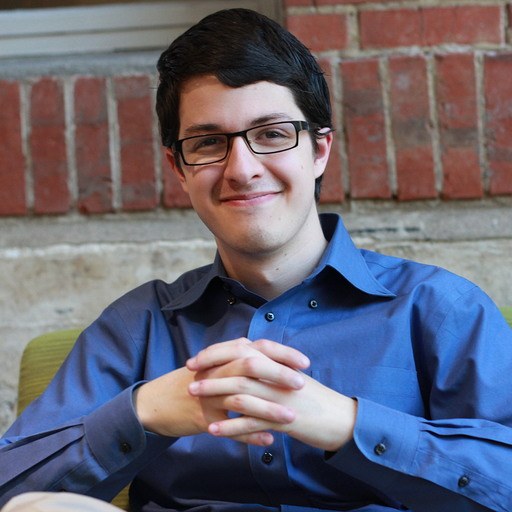 Connoisseur of Marvel, DC, Star Wars, John Wick, MonsterVerse and Doctor Who lore. He's aware he looks like Harry Potter and Clark Kent.