One Harry Potter And The Deathly Hallows Scene We Still Wish Hadn't Been Deleted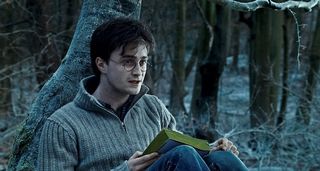 It took seven books for J.K. Rowling to tell the story of Harry Potter. Unfortunately, even with with eight films, the movie franchise wasn't always able to truly showcase the connections between the many characters in J.K. Rowling's magical universe. With Harry Potter on the brain this week -- Happy 20th Anniversary, Harry Potter and the Philosopher's Stone! -- we're compelled flash back to one particular lost moment from the films, which was included among the DVD bonus content. Below is a clip that was cut from Harry Potter and the Deathly Hallows - Part 1, which gives us a rare look at the softer side of Petunia Dursley...
Hat tip to Mugglenet for the reminder that this scene existed.
At this point in the story, the Dursleys are abandoning Privet Drive. It's no longer safe for them to stay there, with Voldemort and Death Eaters eagerly targeting Harry, and more than happy to take their rage out on his muggle family members. When Harry sees some reluctance to leave from his Aunt Petunia, he reminds her of the impending threat. And she reminds him that she knows all too well what they're facing. She did, after all, lose her sister.
Is that remorse in Petunia's eyes? Grief, for certain. It's arguably one of Fiona Shaw's best moments as Petunia Dursley, and unfortunately, this clip was cut from the final film. In fact, the Dursleys' departure from Privet Drive is reduced to a quick driveway scene, with Harry looking on from his window, and Petunia later seen staring sadly ahead from the seat of the family car. There's no real indication from the scene as to why she's upset, other than the assumption that she's not happy about having to leave.
In fairness, the deleted scene above wasn't actually taken from the book. But the novel does include a very brief exchange between Harry and Aunt Petunia that could've been summed up nicely with the above clip. In Harry Potter of the Deathly Hallows, the Dursleys' departure is understandably awkward. Uncle Vernon is on the fence about leaving, but once he's convinced the threat against them is real, he just wants to GTFO, without offering much of a goodbye to Harry. Dudley is confused, and uncharacteristically sad to be leaving Harry behind, despite the tense relationship he's always shared with his cousin. And Petunia is mostly too busy being overwhelmed by Dudley's tentative show of affection for Harry to really address the full situation. But she does pause on her way out the door, and there's a moment where we're led to believe that maybe she feels sad about leaving her nephew -- her last living connection to her sister -- behind.
From what J.K. Rowling has said about Petunia's final scene in Deathly Hallows, it sounds like there certainly was a sense of loss from Petunia as she looked upon her nephew one last time. Via Pottermore...
J.K. Rowling wanted to keep true to Petunia's character, so these feelings weren't actually verbalized in the book, but the moment -- and the intention behind it -- was there.
Film adaptations are always going to trim a lot to fit a novel into the space of a movie -- or two movies in this case -- but as a hardcore fan of the books, I often wished the movies would take a bit more time to celebrate what these characters mean to each other in the smaller moments.
While this scene was cut from Deathly Hallows Part 1, on the bright side, it exists in movie-bonus-content canon. And it's a great lost moment for Harry Potter fans to appreciate.
Your Daily Blend of Entertainment News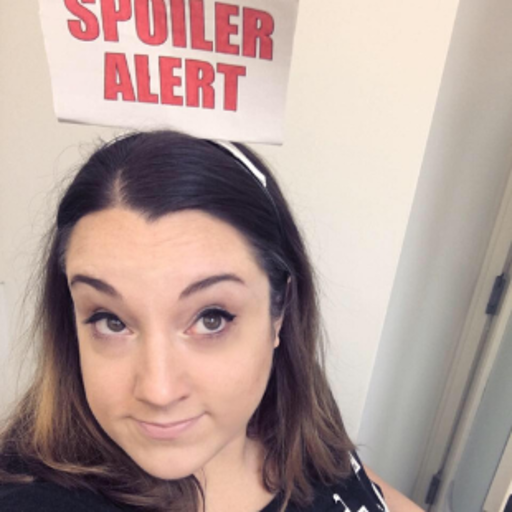 Assistant Managing Editor
Kelly joined CinemaBlend as a freelance TV news writer in 2006 and went on to serve as the site's TV Editor before moving over to other roles on the site. At present, she's an Assistant Managing Editor who spends much of her time brainstorming and editing feature content on the site.