The Mad Max: Fury Road Character Gal Gadot Almost Played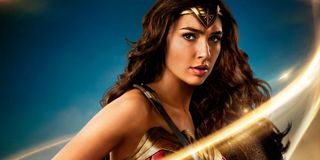 No matter where Gal Gadot's career takes her, her name is always going to be synonymous with Wonder Woman. Coming off the massive box office success of the Patty Jenkins-helmed DC Comics origin story, Gadot has now revealed that there was another major Warner Bros. Pictures role she almost landed a few years ago. Apparently, she was in the running to play Furiosa in George Miller's 2015 Max Max: Fury Road. The star explained in regard to missing out on this role and other notable ones:
With Wonder Woman having taken in more than $800 million at the worldwide box office, it's probably safe to assume that Gal Gadot is no longer not a "big enough" name when it comes to future roles. Even now, though, it would be hard for anyone to compete with Charlize Theron. The Academy Award-winning actress helped make Mad Max: Fury Road something truly special.
Oddly enough, Mad Max: Fury Road already has some interesting connections to Wonder Woman. Director George Miller was, around 2006, attached to a Justice League movie that didn't quite make it into production. That film would have starred Australian actress Megan Gale in the Wonder Woman role. Gale herself can be seen in Fury Road playing the part of The Valkyrie. Miller hasn't strayed too far from the world of DC Comics himself as he's producing the new Justice League movie that hits theaters on November 17.
Charlize Theron, meanwhile, has strong ties to Wonder Woman director Patty Jenkins. Theron took home an Academy Award for her work in Jenkins' 2003 biopic Monster. In fact, Jenkins recently said that she's looking forward to re-teaming with Theron in the near future. That could theoretically even be on the upcoming Wonder Woman 2.
What's more, Wonder Woman 2 isn't the only place that Gal Gadot and Charlize Theron might logically cross paths. Both actresses have played characters in Universal Pictures' The Fast and the Furious franchise. Gadot played Gisele Yashar in Fast & Furious, Fast Five and Fast & Furious 6. Theron then played the villainous Cipher in the most recent chapter, The Fate of the Furious. Cipher remains very active by the end of the film, but Gisele sacrificed her own life to save Sung Kang's Han in the sixth film. Still, having characters return from the dead isn't as much of a problem for this particular action franchise, as evidenced by Michelle Rodriguez's Letty Ortiz.
Mankind is going to have to develop the ability to traverse the multiverse if we ever want to see the reality where Gal Gadot headlined Mad Max: Fury Road. Maybe it's even one where Charlize Theron winds up playing Wonder Woman. Regardless, Gadot's near involvement in the George Miller film is not only a great bit of trivia, but a glimpse at the role fate ultimately plays in Hollywood films.
To learn more about Gal Gadot herself, be sure to look through our 12 facts about the Wonder Woman star.
Your Daily Blend of Entertainment News