Watch Kelly Clarkson Freak Out While Meeting Meryl Streep At The Golden Globes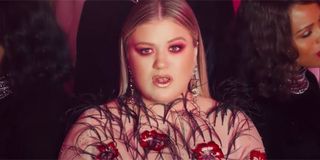 We expect random fans to freak out upon meeting their idols, but it's a whole different story when a major celebrity is confronted with meeting his or her idol. That's exactly what happened, however, at the 2018 Golden Globes, when Kelly Clarkson happened upon Meryl Streep for the first time. Soon after speaking to Ryan Seacrest, the popular singer totally went into fangirl mode and hollered over the crowd to get Streep's attention. You can catch the adorable exchange, below.
Ryan Seacrest is a man who generally keeps his cool when talking to a celebrity. So, when Kelly Clarkson totally flipped at the end of his interview with her, he was super courteous, seemingly concerned that she had tripped on the stairs. She was quick to correct the former American Idol host though, noting "that's Meryl Streep," to which Ryan Seacrest explained that he thought she had fallen and his heart was beating pretty fast because of the perceived disaster.
It's sort of refreshing to see a celebrity as big as Kelly Clarkson get excited about one of her idols. She ended up asking Meryl if she could meet her, and The Post actress graciously obliged. Ryan Seacrest introduced them, and Kelly Clarkson even got a fangirl hug in. It's kind of amazing. It's also not the first time this has happened with Kelly Clarkson, as she had a fan moment with a famous celebrity when Gal Gadot sent Clarkson's daughter an adorable Wonder Woman message earlier this year.
Seacrest later took to Twitter to also acknowledge the amazing moment with a candid still.
Of course, while Kelly Clarkson is super famous, she's no Meryl Streep. Clarkson came to prominence during the rise of reality competition shows on TV. She was the first winner of American Idol, who went on to have a strong pop career for a number of years before transitioning more into a country music audience. There's no doubt that Kelly Clarkson has accomplished a lot, but Meryl Streep is a living legend and a Hollywood icon. She's been one of the the most prominent actresses in Tinseltown for decades. It's easy to see how even big celebrities would jump at the chance to meet her.
Kelly Clarkson was at the 2018 Golden Globes as a presenter, while Meryl Streep was invited this year as part of the cast of Steven Spielberg's new movie The Post. To find out more about what happened at last night's Golden Globes, take a look at the full list of movies winners.
Your Daily Blend of Entertainment News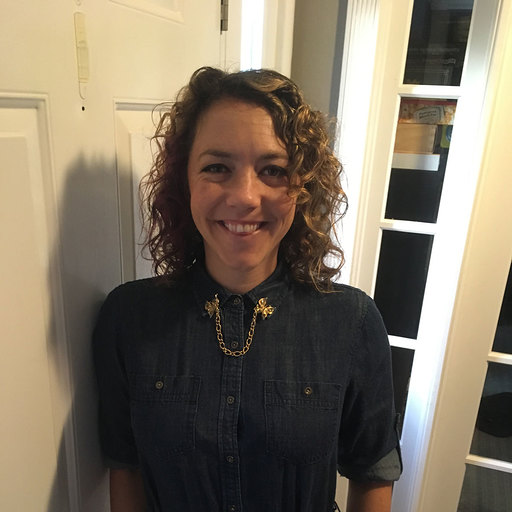 Reality TV fan with a pinch of Disney fairy dust thrown in. Theme park junkie. If you've created a rom-com I've probably watched it.