All The Major 2018 Movies That Are Fronted By Female Characters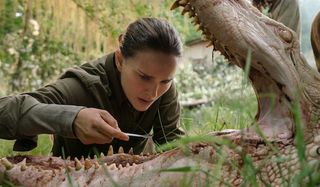 You may not have noticed it, but the final results of the 2017 domestic box office were historic. For the first time since 1958, the top three films in a given year all featured female protagonists: Star Wars: The Last Jedi, Beauty and the Beast, and Wonder Woman. While there is still a lot of work to be done in Hollywood where progress is concerned, it's definitely a good start -- but more importantly, has us excited to watch the female-fronted features of this upcoming year.
The good news is that 2018 is totally stacked with fantastic-looking films that primarily center on female characters. They are set to come out all throughout the year, but below and across the next few pages we've highlighted some of the biggest titles for which you can get excited.
Proud Mary -- January 12
Taraji P. Henson has done the assassin thing before, previously starring in the ensemble feature Smokin Aces, but that was long before her popularity exploded thanks to her part on the television series Empire. Proud Mary finds her working with London Has Fallen director Babak Najafi, playing out a story that sees our protagonist deal with the fallout of a hit gone wrong and sudden custody of a young boy.
Fifty Shades Freed -- February 9
Dakota Johnson is back in the finale of the Fifty Shades series, which has been a part of the big screen world going back to 2015's Fifty Shades of Grey. In the trilogy capper, Fifty Shades Freed, director James Foley plays out the conclusion of the story between Anastasia Steele (Johnson) and Christian Grey (Jamie Dornan). Will they, or won't they end up together? We'll find out in February.
Annihilation -- February 23
Ex Machina made for a stunning directorial debut for filmmaker Alex Garland back in 2014, but his primary lead there was Domhnall Gleeson. This time around he's working with Natalie Portman, who stars as a biologist who joins an expedition into a mysterious environmental disaster zone. Fitting into the larger theme of this feature, Annihilation is a movie overflowing with incredibly talented actresses, including not only Portman but also Jennifer Jason Leigh, Gina Rodriguez, and Tessa Thompson.
Red Sparrow -- March 2
Francis Lawrence's Red Sparrow has been jokingly referred to as the Black Widow movie that Marvel Studios has yet to make - and it's actually not a terrible comparison. Based on the novel by Jason Matthews, the film stars Jennifer Lawrence as a highly-trained Russian spy who has been assigned the task of seducing a CIA officer (Joel Edgerton), but during her mission she starts to fall for her target and begins questioning her own loyalties.
A Wrinkle In Time -- March 9
Madeleine L'Engle's A Wrinkle In Time has been inspiring the imaginations of young readers ever since it was first published back in 1962, and after years of false starts in development Ava Duvernay is bringing it to life for Disney. Newcomer Storm Reid stars in the adaptation as Meg Murry, a young girl who goes on a cosmic adventure with her genius brother (Deric McCabe) and classmate (Levi Miller) searching for her scientist father. This is another film featuring an amazing ensemble of actresses, including Oprah Winfrey, Reese Witherspoon, Mindy Kaling, and Gugu Mbatha-Raw.
Tomb Raider -- March 16
Lara Croft is an iconic heroine in the video game world, and for the first time since 2003's Tomb Raider: The Cradle Of Life she's coming back to the big screen. A film not in continuity with the Angelina Jolie titles, the Tomb Raider reboot stars Alicia Vikander as Croft, and has her on her first adventure trying to complete the unfinished work of her deceased archaeologist father (Dominic West).
The New Mutants -- April 13
As the title suggests, Josh Boone's The New Mutants is a group film -- one set within the X-Men universe -- but it will have a female character as its central protagonist. The movie is based on the famed Demon Bear story from Marvel Comics, primarily constructed by Chris Claremont and Bill Sienkiewicz, and as such will have Danielle Moonstar (Blu Hunt) as its central figure. Anya Taylor-Joy, Maisie Williams, and Alice Braga also star along with Charlie Heaton, and Henry Zaga.
Overboard -- April 20
The original Overboard from 1987 was a more male-centric affair, with Kurt Russell's character primarily driving the plot, but directors Bob Fisher and Rob Greenberg are doing a gender swap with their remake. Now Anna Faris is playing the mistreated employee who finds an opportunity to get back at her boss (Eugenio Derbez) when an accident causing to fall over the edge of his yacht leaves him with amnesia.
Ocean's 8 -- June 8
With the exception of Julia Roberts' character, the main ensemble driving Steven Soderbergh's Ocean's trilogy was a boys club. Now the franchise is coming back, however, and it's all women in the driver's seat. Sandra Bullock is front and center as Debbie Ocean, Danny's sister, in Ocean's 8, but joining her in the star-studded blockbuster is Cate Blanchett, Sarah Paulson, Rihanna, Mindy Kaling, Awkwafina, Helena Bonham Carter, Anne Hathaway, Dakota Fanning, Olivia Munn and Katie Holmes.
The Incredibles 2 -- June 15
After 14 years of waiting, audiences will finally get to see Pixar's The Incredibles back up on the silver screen in 2018. The twist, however, is that while the first movie was mostly about Bob Parr a.k.a. Mr. Incredible (Craig T. Nelson), the adventure in The Incredibles 2 will be more about Helen Parr a.k.a. Elastigirl (Helen Hunt) -- leaving her husband at home to take care of Jack-Jack.
Ant-Man & The Wasp -- July 6
Unlike most of the other titles on this list, Peyton Reed's Ant-Man & The Wasp is a two-hander (as the name implies), but given that it's the first Marvel Cinematic Universe movie with a female character in the title, we're counting it. We first met Evangeline Lilly's Hope Van Dyne in 2015's Ant-Man, but while she spent most of that movie trying to convince her father, Hank Pym (Michael Douglas) to let her suit up, only in the sequel will finally see her do it as the eponymous Wasp.
Alita: Battle Angel -- July 20
James Cameron spent years and years developing a vision for a big screen adaptation of the manga Alita: Battle Angel, and that vision he helped come to life as a producer and screenwriter will be in theaters this summer. Rosa Salazar stars as Alita, an artificial young woman who is rebooted by a scientist (Christoph Waltz) with no memory of her past life. This mystery sends her on a journey of self-discovery, but in the process she learns that what she wants to know and her quest to get the information could change the world.
Mamma Mia: Here We Go Again! -- July 20
Raking in $144 million domestically (making it the sixth biggest musical of all time in the U.S.) and making a total of $609.8 million worldwide, Mamma Mia! was a smash hit back in 2008... and now that a decade has passed it's time for the sequel. Mamma Mia! Here We Go Again will once again star Amanda Seyfried as Sophie, pregnant and learning about her mother's past, but surrounds her with Meryl Streep, Lily James, Christine Baranski, Julie Walters, Cher, Colin Firth, Pierce Brosnan, Dominic Cooper, Stellan Skarsgard, and Andy Garcia.
Nasty Women -- August 10
It may surprise you to learn that Overboard isn't the only gender-swapping remake set for release in summer 2018. Chris Addison's Nasty Women has a different title, but it's actually a remake of the Steve Martin-Michael Caine classic Dirty Rotten Scoundrels. In this one, Rebel Wilson and Anne Hathaway play the Martin/Caine roles, respectively, competing con artists who agree to a winner-take-all bet where the loser will leave town forever.
The Happytime Murders -- August 17
The Happytime Murders is a film that has been in development for a long time with a number of different leads - including Cameron Diaz and Katherine Heigl. After nearly 10 years, however, the film is finally on its way to theaters, and will feature Melissa McCarthy in the lead human role. A production of the Jim Henson Company, it's a Who Framed Roger Rabbit-esque feature where human detectives try to solve a puppet murder in a world where puppets and humans co-exist.
Crazy Rich Asians -- August 17
Actress Constance Wu has become a popular television star thanks to her role on the hit ABC series Fresh Off The Boat, but in 2018 she'll be bringing her talents to the big screen in Jon M. Chu's Crazy Rich Asians. Based on the novel of the same name, Wu will star as Rachel Chu, an economics professor who suddenly finds herself thrust into the world of wealth and excess when she goes to the wedding of her boyfriend's best friend in Singapore.
Halloween -- October 19
Laurie Strode is arguably the queen of the Scream Queens in horror, and this October will see Jamie Lee Curtis return to the role for the first time since 1998's Halloween H20: 20 Years Later. Blumhouse Productions is producing the new Halloween, which has been co-written by Danny McBride and David Gordon Green, but not much has been revealed about it at this point -- beyond the fact that it will once again see Laurie facing off against her psychotic older brother, Michael Myers.
The Girl In The Spider's Web -- October 19
In 2018, actress Claire Foy will be following in the footsteps of Noomi Rapace and Rooney Mara, starring as goth hacker Lisbeth Salander in the upcoming The Girl In The Spider's Web. Based on the book of the same name by David Lagercrantz, who continued the Millennium series following the death of author Stieg Larsson, the story will see Lisbeth and reporter Mikael Blomkvist (Sverrir Gudnason) once again team up; this time the duo facing off against a criminal organization that calls itself The Spider Society.
X-Men: Dark Phoenix -- November 2
The X-Men franchise has tried to adapt the legendary Dark Phoenix Saga before, but it didn't really work -- and part of the reason is because it still tried to make Wolverine the protagonist. This time around it looks like director Simon Kinberg will be righting those sins of the past, and will let X-Men: Dark Phoenix really belong to Sophie Turner's Jean Grey. Obviously the other major characters will have important roles to play as well, including James McAvoy's Professor X, Jennifer Lawrence's Mystique, Tye Sherdan's Cyclops, and Alexandra Shipp's Storm, but there is no other character who should be dominating the spotlight in this story.
Bumblebee -- December 21
The Transformers franchise, under the development of director Michael Bay, was always driven by its male characters, but that will be one of many big things changing for the franchise with the introduction of Travis Knight's Bumblebee to the canon. Rather than featuring another Shia LaBeouf or Mark Wahlberg, this movie's main human character will be played by Oscar nominee Hailee Steinfeld, who will be driving around the titular character as a yellow VW Bug for a late 1980s adventure.
Mary Poppins Returns -- December 25
It was only a few years ago that Disney refreshed the world's memory about the delightful Mary Poppins with their biopic Saving Mr. Banks, and now we'll actually get to see a true blue sequel to the original. Picking up years after the original, Mary Poppins Returns finds Jane (Emily Mortimer) and Michael Banks (Ben Whishaw) all grown up and finding themselves visited by the magical nanny who changed their lives as children: Mary Poppins (Emily Blunt). The outstanding cast also includes Julie Walters, Dick Van Dyke, Meryl Streep, Angela Lansbury, and Lin-Manuel Miranda, and should be a wonderful Christmas treat.
Your Daily Blend of Entertainment News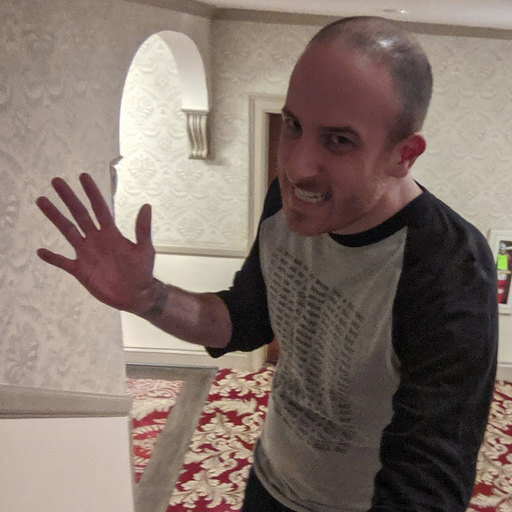 Assistant Managing Editor
NJ native who calls LA home and lives in a Dreamatorium. A decade-plus CinemaBlend veteran who is endlessly enthusiastic about the career he's dreamt of since seventh grade.