10 Big Movies Heading To Theaters In March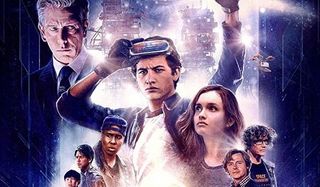 If you need an indication of how much the movie industry has changed in the past couple of years, take a look at the movies coming to theaters this March. This is a line-up that used to be reserved for a May or June release slate, but now thanks to films like Zootopia and Batman v Superman: Dawn of Justice, March is a fertile proving ground for would-be blockbusters and untested properties. If you thought February was interesting, wait until you see the big movies coming to theaters this March.
Ready Player One
Seeing Steven Spielberg return to the world of blockbuster thrills with Ready Player One is like watching your favorite musical act come back onto the stage for an encore. Part of his usual 1-2 punch of awards contender / blockbuster spectacle, the Ernest Cline adaptation follows up The Post and promises to be an eye-popping blend of futuristic action and nostalgic heart. The fact that all of this is happening under the watchful eye of the man that helped inspire it is just another 1-Up to this film's credit.
Release date: March 29
Death Wish
As with any remake, the question of whether Death Wish should have been revived in this more modern era is a question that has definitely been raised more than a couple times. But discounting that query, if you were going to remake the classic tale of a father turned vigilante taking down crime one perp at a time, this is how you do it. Bruce Willis, Joe Carnahan, and Eli Roth are the trio that you'd not only expect, but trust to deliver a pulpy bash to the face such as this, so at the very least, this is an idea that has the right team behind it.
Release date: March 2
Red Sparrow
This month, a trio of literary adaptations will be arriving in theaters that take on stories of familiar content, but with slightly different lenses. In the case of Red Sparrow, we'll be seeing Jennifer Lawrence and Joel Edgerton engaging in a game of espionage and sexual intrigue, with Lawrence's Russian operative being the main focus of the film's plot. Advanced word is already promising some hard R thrills, and a terrific performance from J. Law, which is all the more exciting after the work she'd done last year with mother! Just be sure that the kids are at home for this one.
Release date: March 2
A Wrinkle In Time
If you can't get a babysitter for Red Sparrow, then you may want to consider two other films that will be out this month that cater towards a younger demographic. One such film is Ava DuVernay's A Wrinkle In Time, which brings the 1962 children's sci-fi novel to life, and with one of the most diverse casts ever committed to film. Newcomer Storm Reid will become a warrior, as her protagonist Meg will quest through dimensions of time and space to save her father (Chris Pine), who was lost to an experiment gone wrong.
Release date: March 9
Love, Simon
If your kids are too old for A Wrinkle In Time, but aren't quite old enough for Red Sparrow, then Love, Simon is probably the best bet at the movies this month. Taking the teen rom-com genre and turning it into a heartfelt story of a young man dealing with his sexuality, and trying to survive high school, Love, Simon could be a sleeper hit. Between its socially vital subject matter, and the built-in audience from its source material, we just might see Simon embraced with a tidal wave of love by the movie-going community.
Release date: March 16
Tomb Raider
Books aren't the only adaptations landing big screen real estate in March, as Tomb Raider is moving towards its second act of cinematic glory, as well. Based on the 2013 reboot of Lara Croft's adventures, this new variant looks to have a more hard nosed version of our heroine yet. Not to mention, any movie that thinks of pitting Alicia Vikander against a villain like Walton Goggins' Mattias Vogel definitely has our vote.
Release date: March 16
Pacific Rim Uprising
Every time someone mentions the fact that Pacific Rim Uprising is heading our way, it just reminds us of the days when people told us this movie was never going to happen. Now, we're mere weeks away from seeing John Boyega's Jake Pentecost team up with the best pilots in the next generation of Jaeger warfare, after clandestine forces have opened the rift between our world and that of the Kaijus. So if there's a franchise you really believe in, now's a good time to hold out hope for its success, because this is a flat out dream come true.
Release date: March 23
Unsane
Steven Soderbergh was supposed to be retired by now, and yet with last year's Logan Lucky, the man has proven that his previous decision wasn't made because he ran out of stories to tell. And he certainly hasn't run out of gimmicks to tell his stories with, as his psychological thriller Unsane was shot completely on an iPhone. Considering the film's lead character, played by Claire Foy of The Crown fame, is dealing with some mindbending issues throughout the film's narrative, that fact undoubtedly helps turn up the tension in an already fraught narrative. If you keep making 'em Steven, we'll keep watching 'em.
Release date: March 23
Isle of Dogs
It's been a dog's age since Wes Anderson treated us to a motion picture from his own hand. Actually, it's been more like 32 dog years between The Grand Budapest Hotel's debut and that of Isle of Dogs - the director's return to stop-motion animation. Caught up in a wave of paranoia involving a futuristic dog flu, young hero Atari will venture to the titular location to find his dog, who was exiled in a legislative panic to curb the spread of the disease. An all star cast that includes Greta Gerwig, Bryan Cranston, and a bunch of members from the Wes Anderson Repertory Company, Isle of Dogs looks to be another welcomed treat for the good dog in all of us.
Release date: March 23
Acrimony
You can't say that Tyler Perry is a slouch, as the man is constantly plugging away at his craft. Acrimony is definitely a credit to that statement, as it only took the film's star Taraji P. Henson four days to film all of her scenes in the film. Watching the trailer for said film, you can see how impressive that is, as she looks to be all over this project, and with her trademark intensity to boot. It looks like Henson's most harrowing film, and in turn it also seems to be Perry's most volatile thriller, so we kind of have to see it now.
Release date: March 30
Your Daily Blend of Entertainment News
Senior Movies Contributor
CinemaBlend's James Bond (expert). Also versed in Large Scale Aggressors, time travel, and Guillermo del Toro. He fights for The User.