The Russo Brothers Say Avengers 4's Title Should Scare Us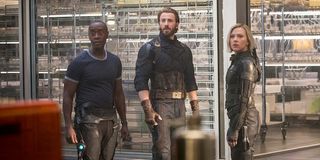 Although Avengers: Infinity War and Avengers 4 are no longer being labeled as two halves of the same story, the movies are still closely connected enough that even with a little over a year to go until its release, Marvel is keeping quiet about what Avengers 4 is being officially called. The general consensus regarding the secrecy is that Avengers 4's title would spoil something huge that happens in Infinity War, and directors Joe and Anthony Russo have seemingly confirmed this by saying the title for Phase Three's final movie should scare us.
After a Marvel fan on Twitter speculated that the fact of the Russos hiding Avengers 4 title because it spoils Avengers: Infinity War "scared the shit" out of him, the Russos responded, "It should." Just two simple words, and yet is has us even more intrigued to learn what this movie is called. Even just looking at the names of Marvel Comics books and storylines, there are plenty of options that could work, from Avengers: Disassembled to Avengers: The Infinity Crusade to Avengers: Illuminati. That being said, my personal favorite is a fan suggestion under the Russos' tweet: Avengers 4: Everyone But Hawkeye Is Dead. Look, after being absent from the Infinity War marketing, how great would it be if at the start of Avengers 4, Clint Barton is the only one who survived Thanos' rampage.
So far the only major pieces of official news regarding Avengers 4 is that Brie Larson will reprise Carol Danvers following her debut in Captain Marvel a few months earlier, and this movie will likely be the last time that we see Chris Evans play Steve Rogers. Unofficially, however, there have been a scattering of reports and rumors related to the story, from Black Widow battling the Yakuza to Clint Barton reportedly taking on the Ronin guise. Set photos have also popped up showing that the movie will be revisiting key moments in the MCU's past, and while I originally suspected that this might mean time travel is in the mix (after all, there is an Infinity Stone that can manipulate time), Joe and Anthony Russo have hinted that this will actually be accomplished through Tony Stark's BARF technology.
With Avengers 4 marking not only the end of the MCU's Phase Three, but also wrapping up numerous plot threads that have been seeded throughout this franchise since its inception, Avengers 4 could ultimately be a bigger event than Avengers: Infinity War. As for when we'll learn Avengers 4's official title, Joe Russo said they would wait until people "have absorbed the first movie enough." That could just mean the title announcement will arrive a few weeks after Infinity War's release, but I wonder if we might have to wait even longer, and it will end up being one of the big reveals at this year's San Diego Comic-Con.
Avengers 4 will be released in theaters on May 3, 2019, but after Avengers: Infinity War drops on April 27, at least we'll have a better idea of what's in store for its follow-up. As for what else the MCU has in development, head to our Marvel movies guide.
Your Daily Blend of Entertainment News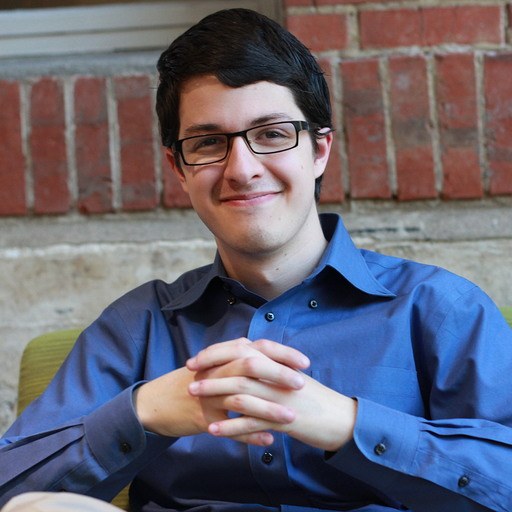 Connoisseur of Marvel, DC, Star Wars, John Wick, MonsterVerse and Doctor Who lore. He's aware he looks like Harry Potter and Clark Kent.