Venom Should Make A Lot Of Money Worldwide Opening Weekend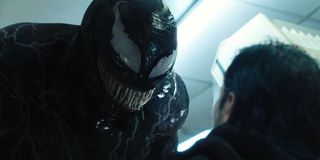 It's no secret that many Marvel fans believe that Spider-Man 3 mishandled its adaptation of Venom more than a decade ago, so now the symbiote-powered anti-hero is getting a second chance to shine in his own movie. Venom is certainly one of the more recognizable foes from Spidey's rogues gallery, and in recent weeks, it's been said that his popularity could translate to the Venom movie earning big bucks at the box office stateside. Now it's looking like Venom could be quite successful worldwide as well, as it's projected to debut in the $160-$175 million range.
When we last checked in on the Venom box office predictions, tracking placed the movie as pulling in between $55-$85 million domestically. According to Deadline, those estimates have now been narrowed down to between $60-$65 million, which would still break the October record for highest-opening movie, which is currently held by 2013's Gravity with $55.7 million. As for the rest of the world, Venom is opening in 59 markets this weekend (it will be released in France, Japan and China at later dates), and sources say the move could open between $100-$110 million in these other countries. Tom Hardy's overseas following will help draw people to catch Venom, and Sony has also poured a lot of resources into the movie's international marketing, so it sounds like we can expect Eddie Brock origin story to kick off its time in theaters with a bang. As far as competition goes, Venom is being pitted against Bradley Cooper and Lady Gaga's A Star is Born, which has been earning rave reviews, but is estimated to come in second place globally at around $50 million.
If all goes as predicted, Venom is going to be a box office powerhouse, which should be music to Sony's ears, as the studio has been pushing for it to be the first installment of Spider-Man-related spinoffs, like Morbius. Critically, on the other hand, Venom is already getting off to a rocky start. Early reactions have ranged from mixed-to-negative, with CinemaBlend's own Sean O'Connell saying that the movie was plagued by "rough CGI, poor story plotting and a schizophrenic tone." Nevertheless, as we've seen with the Transformers movies, just because a theatrical tale doesn't earn the best critical reception doesn't mean it won't make a lot of money, and Venom appears to be on that track. And, of course, commercially exceeding expectations will likely result in Sony green lighting a Venom sequel, which could see either Venom and Carnage clashing or, fingers crossed, Venom going mano a mano with a certain Web-Slinger.
Stay tuned to CinemaBlend for continuing coverage on Venom, including our full review of the movie. In the meantime, look through our 2018 release schedule to find out what other movies are hitting theaters before the year is over.
Your Daily Blend of Entertainment News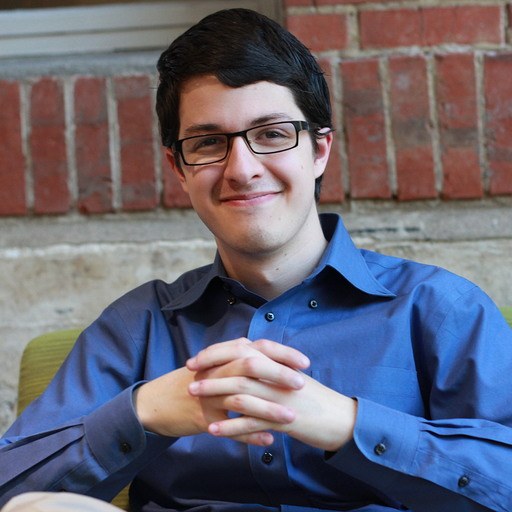 Connoisseur of Marvel, DC, Star Wars, John Wick, MonsterVerse and Doctor Who lore. He's aware he looks like Harry Potter and Clark Kent.