Disneyland's New Hotel Is Dead, So What Happens To Downtown Disney?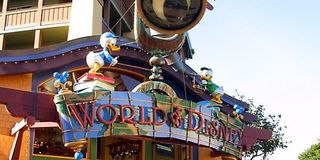 (Image credit: Image Courtesy Disneylandnews.com/Disney)
Disneyland is always growing and always changing, so several months ago when it was announced that Downtown Disney would be undergoing some major changes in preparation for the construction of a fourth Disneyland Resort hotel, nobody was particularly shocked. However, in the ensuing months, quite a lot has happened, and the hotel, after being put on indefinite hold, has now been officially killed by Disney Parks. While the loss of the hotel is an issue unto itself, it now leads to an even bigger question. What the hell is going to happen to Downtown Disney?
One of the things that makes Disney Parks so impressive is their completeness. No detail has been ignored or forgotten. Everything is in its place. However, right now, Downtown Disney has a gaping hole that desperately needs to be filled, but there are no obvious plans how to do that.
Construction for the new hotel was supposed to begin this past summer, and while that didn't happen, all of the businesses that needed to vacate the space to make room for construction did so. The AMC movie theater is gone, and a new one is being built a few blocks away at the Anaheim Gardenwalk. The ESPN Zone is closed, as is the Rainforest Cafe. The Earl of Sandwich shop actually reopened earlier this month, and based on this news may stay open. Other locations like the Starbucks could conceivably reopen as well, but the major locations are unlikely to come back, which means that without the hotel, that end of Downtown Disney is going to be a ghost town. That's a lot of real estate that won't be making anybody (Disney) any money.
Disney made a deal with the city of Anaheim to build the new hotel in the summer of 2016. However, that hotel was set to be located north of Downtown Disney on the site of a current Disneyland parking lot. Later, Disney Parks changed the plan to locate the hotel on the south end of Downtown Disney, near the current Disneyland Hotel. At the time, this seemed to be no big deal, but then the City of Anaheim decided that the change in location meant that the building would no longer qualify for the tax incentives that had been originally offered. Without the incentives, Disney put the hotel on hold, and on Wednesday, officially announced the hotel will not move forward. According to Disney spokesperson Liz Jaeger (via WDW News Today)...
So what's plan B? Whether or not Disney Parks had a plan B when things got going, they certainly need one now. One thing that we can be fairly certain of is that we won't see Disney spending a lot of money to do anything in the now open space. If they aren't willing to foot the bill without the tax breaks, they're not likely to do much of anything else that's going to cost them a lot of money. The statement above basically says there won't be any "investement in Anaheim" anytime soon.
More than likely, they will, of course, go looking for tenants to take over the now empty locations. There may or may not be a line of potential shops and restaurants waiting to get into prime space like Downtown Disney. On the one hand, the foot traffic has to be some of the best you could imagine. At the same time, rent on the space can't be cheap and many might not be able to afford it.
On top of that, there's the cost of building. Nobody is going to be able to simply move into space previously occupied by the Rainforest Cafe without doing significant construction. And just how excited will potential tenants be to move into the space anyway? A bunch of businesses just closed and people lost their jobs when Disney decided they wanted to do something else. There's nothing stopping them from doing the same thing again down the road. Some might be gunshy about spending the money to put in a new location in Downtown Disney.
With the hotel having been on hold for months, it's possible that we could see movement on new locations in Downtown Disney soon. While Disneyland Resort only officially announced that the new hotel was dead now, it's probably been realistically dead for some time. If Disneyland has spent the last few weeks and months putting a new plan together we could see it go into action soon. Although, if anything was certain it likely would have been announced alongside the official death of the hotel and that didn't happen.
At the moment the space that used to be the AMC Theater is a seating area and food trucks have been brought in to entertain guests and help feed the mass of humanity you find in the resort on a daily basis. This a decent enough stop gap, but it's not exactly very Disney. Although, food trucks that produced some of the iconic food that you can also get in the parks is an interesting idea that could be tried.
Another possibility is using the space for live performances. A small stage called Downtown Disney Live previously held small concerts and one thing Disney could try is putting up a more permanent structure and using it more regularly. By putting some sort of Disney-themed show in that space you give guests of the park, as well as locals not buying theme park tickets, a reason to traverse the length of Downtown Disney, increasing the odds people will enter the stores and spend money. There's frequently live music taking place at Downtown Disney in one place or another, but a more permanent location, that's given a bit more of a focus, might not be a bad idea. This is also something that could be done quickly, and fairly cheaply.
Alternatively, what I'd love to see is some sort of Disney nightclub environment. The House of Blues is gone and ever since Disney's California Adventure ended the Mad T Party, I've missed a place where I could have a drink, do a little dancing, maybe sing along to a live band performing songs everybody knows. The group that made up the Mad T Party players still performs together on occasion. Maybe a nightclub with a house band?
Eventually, the empty spaces will be filled, likely with more food options as those will always be welcome, but those options are months away at the soonest. Until then, Downtown Disney is going to have a gaping hole inside it that is going to be all the more obvious because everything around it looks so perfect.
Image Courtesy Disneylandnews.com/Disney
Your Daily Blend of Entertainment News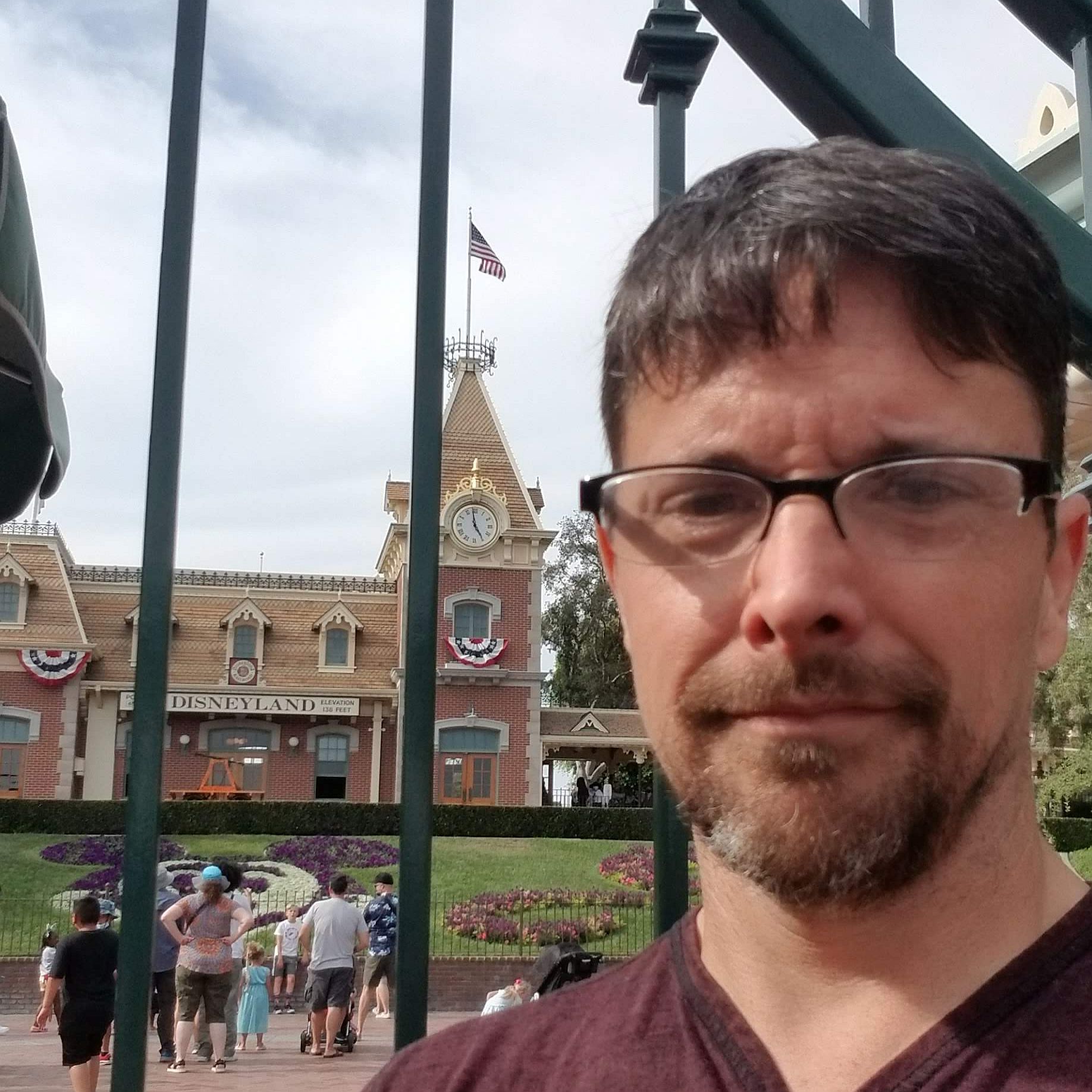 Content Producer/Theme Park Beat
CinemaBlend's resident theme park junkie and amateur Disney historian. Armchair Imagineer. Epcot Stan. Future Club 33 Member.