The Best Picture Oscar Nominees, Ranked By Their Chance At Winning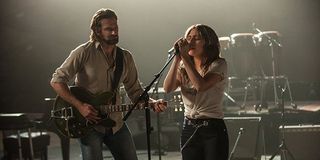 This is, without question, the most wide open field I can ever remember at the Oscars. There are five movies I'd legitimately consider putting money down on, if given enticing odds, and I have absolutely no idea who is going to end up winning. It's utter chaos, and I love it.
That being said, I think there is a rough order of where things stand right now, based on how much love the films got in other categories, how well each did during the precursor ceremonies and what the buzz on the street is like. So, prior to any of the campaigning that's about to go on, I'm going to take my shot at ordering the field. As always, feel free to bookmark this page and scream at me when it turns out I was way off base.
8. Bohemian Rhapsody
What a world. After parting ways with its director in the middle of production, Bohemian Rhapsody originally was headed for dark places. The mediocre reviews that followed didn't seem poised to help a ton, but then fans started flocking to the film and loving it. Good word of mouth spread quickly, and suddenly the film found itself in the middle of awards season as a real contender, even outside of the Rami Malek Best Actor nomination that was always coming. It ultimately won Best Drama at the Golden Globes and now, here we are. There was such backlash after the Globes win, however, that you'd have to think it won't win here. Stranger things have happened, but I think all involved should enjoy their nomination and be content knowing they produced one of the most seen and liked films of the year.
7. Vice
With only pretty decent reviews and much of the chatter centering on its incredible acting performances, Vice's Best Picture nomination is definitely the most surprising of the group, but in a vacuum, it also has a lot going for it. Today, the film picked up additional nominations in a ton of categories, including major ones like Director, Actor, Supporting Actor, Supporting Actress and Original Screenplay. Normally, that combination would be enough to push a film to favorite status, but Vice is definitely going to be too political for some voters. It's also widely considered, even amongst its supporters, to be a worse film than The Big Short, which lost all of its categories back in 2016 except for Adapted Screenplay.
6. Black Panther
It's a good day for Black Panther. There's no arguing that. The film picked up seven nominations and hopefully proved once and for all that superhero films can and should be considered among the top echelon of work being produced in Hollywood. There's a very good chance the movie might clean up on some of the technical awards, as well, but its case for Best Picture is a bit harder to make. It didn't pick up nominations in any of the acting, directing or screenplay categories, and it even missed out on editing. Typically, you want a wide variety of nominations to show broad support from different branches of the Academy. That being said, there is a lot of love for Black Panther. It's a movie that was almost universally liked by fans, critics and people within the industry, and that puts it in a better spot than the two movies above.
5. The Favourite
Three acting nominations were all but certain for The Favourite, and in some ways, its Best Picture nomination seemed like a slam dunk too. What I was interested to watch for was how it did in other categories, and the answer is very well. It also got nominations for directing, screenplay and a bunch more, ultimately tying Roma for the most with ten. Leading the pack in nominations does matter, and The Favourite is definitely in play. Anecdotally, however, I think there is more respect for what the film tried to do and how weird it is than there is genuine love for the movie itself. That's not to say people don't love the movie, but there haven't been nearly as many for or against type editorials as we've seen for the other major contenders. It's almost as if everyone is happy it's getting recognized but also content to fight for other things.
4. A Star Is Born
Oh how the mighty have fallen. Remember when everyone assumed A Star Is Born was going to coast to victory? Well, it has lost a whole lot more than it has won this awards season, and while eight nominations is nothing to scoff at, that's still less than both Roma and The Favourite. In addition, Bradley Cooper missing out on Best Director seems like a comment on the quality of the film itself, and it's hard to look at the larger picture and see any real momentum. It's still a leading contender. I wouldn't be shocked if it won, but there is no way A Star Is Born is the frontrunner anymore, which would have been unthinkable a few months ago.
3. BlacKkKlansman
Outside of John David Washington missing out on a Best Actor nomination, it's hard not to see today as validation for Spike Lee's BlacKkKlansman. The film picked up six nominations, and it did so across a lot of branches. We've got acting, directing, screenplay, editing and score. There's also just a lot of positive buzz around the film, and it all seems to be peaking at just the right time. Editing and directing are typically really good signs, and so is overachieving on nomination day. There were some who thought BlacKkKlansman might not be recognized at all. As such, this big performance today will vault it back into the spotlight, and you'll likely start seeing editorials written about how it deserves to win.
2. Green Book
Well, Green Book certainly hasn't suffered from a lack of conversation. When the film was originally released, it was met with mostly solid reviews and a feeling of "hey, that was a nice story." Then it started picking up awards buzz and the editorials about how it wasn't progressive enough or how the story may not be exactly accurate followed. Later, there were less than flattering stories about the director and one of the writers published, and yet, it still won at the Golden Globes and picked up five nominations today. I tend to agree with the pundits that Green Book will likely clean up with older voters, and in a split field, that may be enough. I don't know. A few weeks ago, I would have put Green Book as the frontrunner, but it feels like it's losing steam.
1. Roma
I think Roma has the best chance of winning. It tied for the most nominations. It has a ton of good buzz. People love Alfonso Cuaron. Most of the things you look for in a potential winner are here, except it has two glaring, huge shortcomings. First, it's a foreign language film, and second, it's a Netflix movie that only received a token release in order to qualify. Those might not be huge issues to you, but they're two big issues to a lot of people. Whether people should see Roma or not, there are plenty of everyday Americans who will never give it a chance because they don't feel like reading something, and there are voters who will never vote for a Netflix movie because they think the theater experience has to be protected. So... can Roma overcome all of that? I bet yes, but I'm not confident at all.
Ultimately, I have no idea exactly what's going to happen over the next few weeks. That uncertainty always makes the Oscar race exciting, but the key difference this year is that instead of two or maybe three total movies fighting with each other, damn near everything on the board is actually in play. That's incredible, and it should make for one of the most exciting Academy Awards in a long time. So, keep it here for more Oscar coverage than you can handle over the next few weeks, and please let us know in the poll below who you think is going to win...
This poll is no longer available.
Your Daily Blend of Entertainment News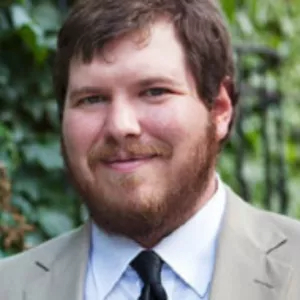 Enthusiastic about Clue, case-of-the-week mysteries, a great wrestling promo and cookies at Disney World. Less enthusiastic about the pricing structure of cable, loud noises and Tuesdays.