MoviePass Has Brought Unlimited Back But With A Bunch Of Restrictions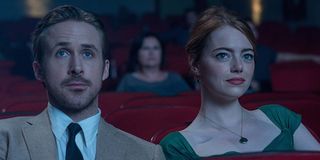 If you're an avid movie fan who wants to see everything from the smallest indies to the biggest blockbusters in theater, MoviePass' unlimited plan where you could see 1 movie a day for $10 a month, was like a dream come true. That unlimited plan was one of the casualties of MoviePass' tumultuous 2018, that saw it struggle financially and make frequent changes to its offerings. Now MoviePass has brought unlimited back…with a bunch of restrictions.
MoviePass' new unlimited plan is dubbed MoviePass Uncapped and on the surface it looks a lot like the unlimited plan that rocketed the service to millions of subscribers. MoviePass Uncapped offers subscribers an unlimited number of 2D movie screenings each month (no repeat viewings) for $19.95 a month. But for a limited time, if you pay for a full year in advance, that price comes down to $9.95 a month or about $120 for the year.
So basically, if you pay the year upfront, you are getting the same attractive price that made MoviePass such a disruptive service in the first place. However, if you are wary of the service and don't want to commit for a full year, you can still take advantage of a discounted rate of $14.95 a month for a limited time.
Once that limited time offer expires (it was not announced when that will be) the plans go back up to $19.95 for month-to-month and $14.95 a month for the annual plan. It sounds like a pretty good deal for moviegoers but being a great deal is what saw MoviePass burning through cash like the Joker burns through mob money, so there are a bunch of caveats.
As reported by TechCrunch, MoviePass' announcement includes several notable restrictions that will presumably help it to stay afloat. For one, the best deal on the Uncapped plan, where you get unlimited movie tickets for $9.95 a year when paid in advance, requires subscribers to pay via e-check or automated clearinghouse. This would theoretically cut down on credit card processing fees for MoviePass, but the ACH option would require subscribers to give the service their bank account information.
In addition and probably the most eyebrow-raising restriction is that with the Uncapped plan, MoviePass reserves the right to limit your movie selection based on the movie title, your theater choice, the day and showtime and the individual's historical usage. You may be restricted if your individual use negatively impacts the capacity and availability of the service for other subscribers.
So if you are the kind of person who want's to really take advantage of this unlimited plan, you may find that there is a cap to how many movies you can see with the Uncapped plan. MoviePass is endeavoring for more transparency this time around though and is very upfront about these potential restrictions on the company's website.
Another caveat is that you'll only be able to reserve tickets for a movie three hours before showtime and once you've reserved your tickets, you need to check in at the theater between 10 and 30 minutes before the film starts. This new plan also replaces the three-tiers of plans MoviePass introduced in December as part of the brand's relaunch, although those who already signed up for those can keep them.
To try and combat fraud, the new terms of service also will still require ticket verification. Location services on the app will also be used to validate the location of the theater to confirm that you are using the service yourself. Apparently this will be used at the start of the movie and during its runtime to verify you are there. How that will work if you turn off your phone during a movie is unclear.
As always, MoviePass' latest move comes with more questions than answers and we'll have to wait and see how it works out in practice. Will subscribers be constantly locked out from seeing the movies they want (Avengers: Endgame?) and wether or not this plan is financially sustainable are the two biggest things that come to mind.
Still, despite the many restrictions and uncertainty, if the Uncapped plan works like you would hope, it could be a great deal. Even without the discounts, the $20 a month price point is right around what AMC Stubs A-List costs and this gets you more movies, albeit not 3D or premium showings. That makes it a solid value if you want to see a lot of movies, the big unknown is whether or not MoviePass will let you.
No matter how you pay for movies, there are plenty worth seeing this year. Check them out in our 2019 Release Schedule.
Your Daily Blend of Entertainment News
Nick grew up in Maryland has degrees in Film Studies and Communications. His life goal is to walk the earth, meet people and get into adventures. He's also still looking for The Adventures of Pete and Pete season 3 on DVD if anyone has a lead.