Once Upon A Time In Hollywood And 16 Other Great Movies About Los Angeles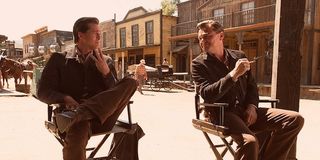 (Image credit: (Columbia))
Ah yes, the infamous and fabulous city of Los Angeles! There just isn't any other place like it. L.A. especially has a special place in the hearts of movie fans. Just about each and every street is paved with the footprints of movie legends and reminiscent of the signature scenes shot there.
Quentin Tarantino has long found inspiration in his hometown of Los Angeles, with his beloved films Reservoir Dogs, Jackie Brown and Pulp Fiction sitting snuggly in the city's DNA. Now, the auteur director has made a masterful love letter to his city with Once Upon a Time in Hollywood. The movie about movie-making has us nostalgic of other films that stars the City of Angels as a central character. Check these out:
Beverly Hills Cop
This fish-out-of-water story follows Eddie Murphy's Axel Foley, at the top of his career, coming right off Saturday Night Live. When the Detroit cop comes out to Beverly Hills to investigate the murder of his best friend, hilarious antics ensue as he navigates the gunk and glamour of the sunny palm tree-filled town.
Singin' In The Rain
This old Hollywood musical famously tells the tale of the beginning of "talking pictures" as Gene Kelly's silent movie star, Don Lockwood, shows off his timeless charm to Debbie Reynolds' struggling performer, Kathy Selden. The grand musical numbers remain gleefully breathtaking at a time when it was movies' greatest magic trick.
Mulholland Drive
Los Angeles is a puzzling place, but then watch David Lynch get ahold of it. In the Twin Peaks' creator 2001 thriller, he tells the story of a sunny Hollywood dreamer (Naomi Watts) and a woman suffering from amnesia after a car accident (Laura Harring). The pair venture into a dreamlike L.A. reality that challenges the nature of the film industry.
Chinatown
Roman Polanski (who ironically enough is a character in Once Upon a Time in Hollywood) made his masterpiece with 1974's Chinatown. The detective story has Jack Nicholson's J.J. Gittes getting caught in the middle of murder and deceit. At the center are early depictions of California's current drought and the bedazzling Faye Dunaway.
Boyz N The Hood
John Singleton's debut is a poignant piece on life in South Central Los Angeles through the eyes of three young black men (played by Ice Cube, Cuba Gooding Jr. and Morris Chestnut). Between challenges of gang violence and college pursuits, Boyz n the Hood told a tale of L.A. not often told so boldly at the time.
Clueless
You're totally buggin' if you think Clueless isn't making this list. The teen comedy was a phenomenon of the '90s that went on to define the L.A. "Valley Girl" for years to come. Not to mention how quotable, rewatchable, earnest and hilarious it is. Oh, and the ageless Paul Rudd!
Nightcrawler
One of Jake Gyllenhaal's best performances to date highlights what horrors lie in the late hours of the night. Louis Bloom ruthlessly pursues crime journalism in Los Angeles, with Riz Ahmed and Rene Russo in the supporting cast. Nightcrawler is a gritty and unhinged ride through the iconic freeways and neighborhoods of the city.
The Big Lebowski
Jeff Bridge's "The Dude" is an iconic symbol plucked from the obscurity of Venice Beach. Heck, the Coen Brothers' cult classic is brimming with Angelenos only locals could have dreamt of. The Big Lebowski follows a ruffled-up stoner who gets mistaken for a millionaire with his name and gets revenge on his beloved rug with the help of his bowling friends.
Tangerine
Hollywood-set movies tend to be all about glamour and surreal aesthetics, but not Tangerine. Shot entirely on an iPhone, this indie follows two transgender hookers making their way through the dingey sub-sections of Los Angeles as one is hellbent on finding the pimp who broke her heart one Christmas Eve.
L.A. Confidential
Based on a James Ellroy novel, L.A. Confidential follows three LAPD cops (played by Guy Pierce, Kevin Spacey and Russell Crowe) with completely different takes on how they investigate a series of murders going down in '50s Los Angeles glamour and a stylized noir backdrop. It's not to be missed by fans of the crime genre... or good filmmaking in general.
Drive
One indisputable novelty of Los Angeles is how much time its residents spend in cars. So, Ryan Gosling's stunt driving career-turned-crime accomplice having roots in the film industry makes for the perfect Los Angeles-set drama. Director Nicolas Winding Refn's Drive is a quiet modern masterpiece filled with violence, romance and intrigue.
Boogie Nights
While movies about L.A. often touch on moviemaking, Paul Thomas Anderson's Boogie Nights dares to venture into the porn industry in the '70s and '80s. Mark Wahlberg's rise and downfall to fame as porn star Dirk Diggler offers a bold take on a city ridden with drugs, disco and sex.
Sunset Boulevard
Sunset Boulevard has long been said to be the best movie about Hollywood, and during its time it certainly captured the blemishes of the industry when it was all glitter and sophistication. Gloria Swanson plays Norma Desmond, an aging silent film star who is hoping to make a comeback in the business. Here we are 70 years later, where ageism still commonly expires great talents.
Straight Outta Compton
Los Angeles is also home to the rise of hip-hop/rap group N.W.A. in the '80s and '90s. Straight Outta Compton (the only straight biopic on this list) follows its members Ice Cube, Easy-E and Dr. Dre as they get picked up by a label and make music professional amidst the Compton gang scene, drug deals and racial tensions.
Swingers
Before directing Disney heavy-hitters such as Iron Man and The Lion King remake, Jon Favreau first contributed to Los Angeles' narrative with 1996's Swingers. This comedy about 20-somethings looking for meaning in the eyes of women in Hollywood night clubs and their struggle to "make it" in the city is an entertaining watch.
La La Land
Between an epic opening freeway dance number, magical sidesteps through Los Angeles most famous landmarks and a breathtaking sunset tap dance through Hollywood, La La Land is the ultimate ode to a city of stars. Damien Chazelle's 2016 original musical captures the way L.A. can sweep you off your feet just as easily as it can break your heart.
Quentin Tarantino's Once Upon a Time in Hollywood certainly joins the ranks of great Los Angeles movies with its release. The star-studded epic blends historical accuracy with fictional material in 1969, a time that inspired him to become the esteemed filmmaker he is today.
What's your favorite movie about Los Angeles? Sound off in the comments below!
Your Daily Blend of Entertainment News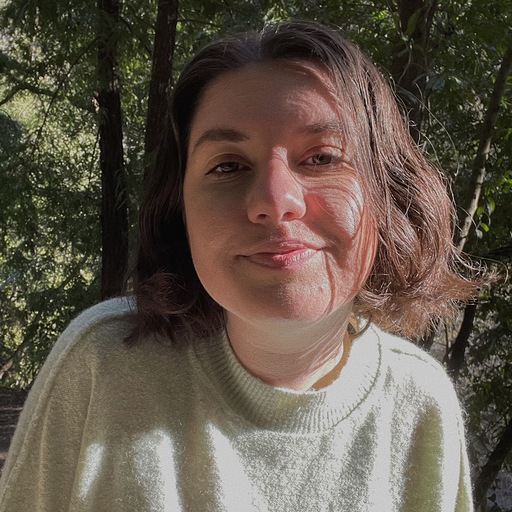 YA genre tribute. Horror May Queen. Word webslinger. All her writing should be read in Sarah Connor's Terminator 2 voice over.