The Rise Of Skywalker: The Meaning Behind Kylo Ren's Repaired Mask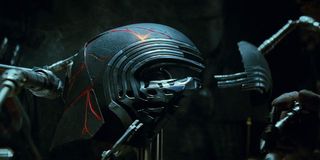 Although Kylo Ren emulated Grandpa Darth Vader by spending the majority of Star Wars: The Force Awakens wearing his mask, that piece of creepy head gear didn't get much screen time, as he destroyed it in a fit of rage after a meeting with Snoke went poorly. However, rather than toss the pieces into the nearest trash compactor, Kylo decided to keep them around and put the mask back together, as shown in the teaser trailer for Star Wars: The Rise of Skywalker.
While some Star Wars fans might see Kylo donning his mask again in The Rise of Skywalker as a rebuke of Kylo Ren ditching it in The Last Jedi, director J.J. Abrams explained that the fixed mask represents Kylo's development, and wasn't simply brought back to make the character look more intimidating. As Abrams put it:
This is far from the first time the Star Wars franchise has borrowed from Japanese culture; for instance, 'Jedi' is adapted from the word 'jidaigeki,' which are Japanese period dramas about samurai. So for Abrams to pull from that creative pool is rather fitting.
But more importantly, as J.J. Abrams informed Empire, Kylo Ren donning his mask again isn't a step backwards for the character. Granted, giving Kylo the mask back will definitely help when it comes to selling toys, but looking at this from a narrative perspective, the mask is meant to be a physical representation of how the man formerly known as Ben Solo has been damaged in his own ways.
However, just because Kylo Ren is wearing a repaired mask doesn't mean he'll spend a lot of time wearing it in Star Wars: The Rise of Skywalker. From the footage and images that have been released so far, Adam Driver will be showing off his face quite a bit, including in an intense lightsaber duel with Rey atop a sea-bound structure. For all we know, the mask will be destroyed again during The Rise of Skywalker, and this time it will stay that way.
As for Kylo Ren's journey will look like in Star Wars: The Rise of Skywalker, that's still largely a mystery. What we do know is that he continues to command The First Order as its Supreme Leader, having killed Snoke for the mantle, but he'll also continue his search for secrets of the Force, namely ones pertaining to the Dark Side. We'll also meet the Knights of Ren in The Rise of Skywalker, who were briefly shown in The Force Awakens.
With approximately two and a half months to go until Star Wars: The Rise of Skywalker's release, Kylo Ren arguably remains one of the movie's biggest question marks. Will he redeem himself like Anakin Skywalker did or will he die a villain? However things shake out, Episode IX will see the conclusion of both The Resistance and The First Order's war, as well as the millennia-long conflict between the Jedi and the Sith.
Star Wars: The Rise of Skywalker opens in theaters on December 20, so keep checking back with CinemaBlend for continuing coverage. In the meantime, keep track of the rest of this year's movies with our 2019 release schedule.
Your Daily Blend of Entertainment News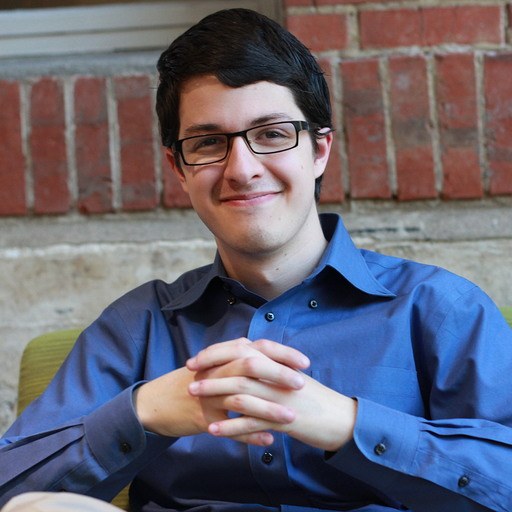 Connoisseur of Marvel, DC, Star Wars, John Wick, MonsterVerse and Doctor Who lore. He's aware he looks like Harry Potter and Clark Kent.