The Lion King Will Pass Jurassic World For A Major Box Office Milestone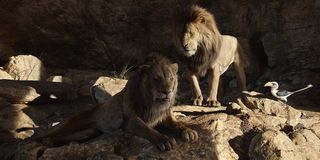 The 'live action' (not really) remake of the Lion King may have been met with mixed reception during its time in theaters this past summer, but as was anticipated beforehand, it performed tremendously at the box office. So much so that The Lion King is on track to take Jurassic World's spot on the list of highest-grossing movies of all time.
As things stand right now, Jurassic World stands ranks #6 on this list, taking in $1.671 billion worldwide during its 2015 theatrical run, The Lion King is trailing behind at #7, but as of this writing, per Box Office Mojo, it has collected $1.646 billion. So it's only a matter of time before Jurassic World is knocked down to seventh place and The Lion King takes the #6 spot. It's also the only remake that's part of the Top 10 and the only fully Disney movie, as opposed to coming from a Disney-owned company like Marvel or Lucasfilm.
When exactly that will happen is hard to say. The Lion King opened in theaters in the middle of July, so its theatrical run is almost over. And if The Lion King were only playing in U.S. theaters, then it's be reasonable to doubt if it could haul in more than $25 million. But when taking into account all the theaters that are still showing it across the globe, then it's easy enough to envision.
That said, it's unlikely that The Lion King will go on to become the fifth highest-grossing movie of all time, as that rank belongs to Avengers: Infinity War with its $2.048 billion haul. It's okay though, The Lion King has plenty of other records to brag about, including overtaking Frozen as the highest-grossing animated film of all time and being the second highest-grossing movie of 2019, trailing behind Avengers: Endgame, a fellow Disney release.
Of course, let's not discount that the Jurassic Park/World franchise could gain a better standing among the all-time highest grossing movies. While Jurassic World had its time to shine, 2021 will see the release of Jurassic World 3. Granted, last year's Jurassic World: Fallen Kingdom didn't fare as well as its predecessor, currently ranking at #14 with $1.308 billion, maybe Jurassic World 3 will fare better, especially since original Jurassic Park stars Sam Neill, Laura Dern and Jeff Goldblum will be back, which might help with putting more butts in seats.
Rather than heavily deviate from the original animated movie, akin to Maleficent and the upcoming Mulan, The Lion King was a relatively straightforward remake of the 1994 hit, though that's part of the reason why it took a beating critically. Its main cast included Donald Glover, Beyonce, James Earl Jones, Chitwetel Ejiofor, Billy Eichner, Seth Rogen, John Oliver, Alfre Woodard, John Kani, Florence Kasumba, Keegan-Michael Key and Eric Andre.
For those unable to catch The Lion King during its final days in theaters, it will drop on Digital HD on October 11, and the Blu-ray and DVD copies will follow on October 22. It will also be one of the first films to be available on Disney+ when the streaming service launches next month.
Keep track of what's set to hit the big screen for the rest of the year in our 2019 release schedule.
Your Daily Blend of Entertainment News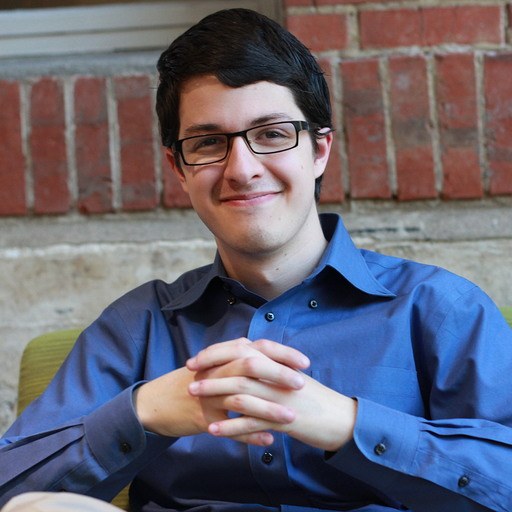 Connoisseur of Marvel, DC, Star Wars, John Wick, MonsterVerse and Doctor Who lore. He's aware he looks like Harry Potter and Clark Kent.