The Chances Maggie Smith Returns For A Downton Abbey Sequel, According To One Co-Star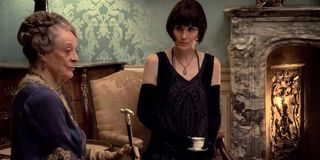 Could Maggie Smith return to Downton Abbey? That's a question we were asking ahead of the franchise's first big screen release and it's a question we will continue asking as the Julian Fellowes series and movie inches toward a sequel. Luckily for us, Lesley Nicol, who played Mrs. Patmore in the long-running drama before transitioning to the big screen, is at least willing to give us what she feels are the odds in favor of more Maggie Smith.
While not outright saying Dame Maggie Smith would return for Downton Abbey 2, she does say she feels the chances are higher than you might guess, noting,
I'm going to go ahead and warn you we're about to get into Downton Abbey spoilers, here, so if you haven't caught the movie yet, now would be a good time to bail.
Lesley Nicol's comments to Daily Mail are really interesting, but they do require a little translating. First, let's talk about "bye, bye Maggie" – the big issue looming at the end of Downton Abbey. In one of its final scenes, Maggie Smith and Michelle Dockery's characters have an emotional conversation about the Dowager Countess having traveled to London where she found out she was very ill.
At the end of the movie, her death seems imminent, but she doesn't die and does seem to have a little time left. Depending on where Julian Fellowes starts another story, Maggie Smith could theoretically come back for one last hurrah should she want to, and Lesley Nicol also seems to think it's a possibility. Producer Gareth Neame even hinted at "misdiagnoses" previously as a means to bring Smith back.
Although, I do believe it is worth pointing out that Maggie Smith said years ago she hoped a Downton Abbey movie would begin with her funeral. Maybe she'll get her wish next time. Or maybe I'll get my wish and Downton Abbey will decide to film a prequel about the young Violet Crawley, rather than a sequel. That way we get more Violet and Dame Maggie Smith would be off the hook.
Look, there's no official confirmation Downton Abbey will be getting another movie, but there does seem to be excitement and anticipation among various members of the cast and crew. Gareth Neame even went so far as to reveal that he believes another film will be coming together in "the next year to two years."
What's definitely clear is the movie has printed money, becoming Focus Feature's most popular opening of all time and making over $172 million worldwide so far. Creator Julian Fellowes has talked about why he felt bringing Downton Abbey to the big screen was important, and all signs are pointing toward more in the future.
We'll just have to wait and see what story Fellowes and co. ultimately decide to tell.
Your Daily Blend of Entertainment News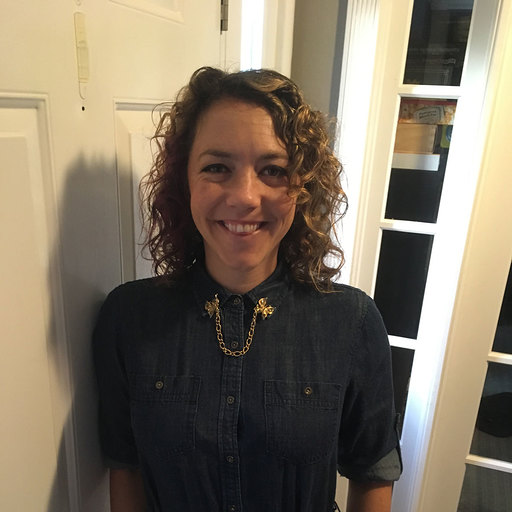 Reality TV fan with a pinch of Disney fairy dust thrown in. Theme park junkie. If you've created a rom-com I've probably watched it.