How Frozen 2's Outtake Songs Would Have Changed The Movie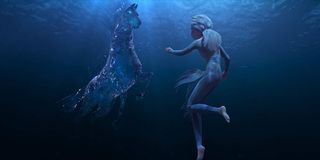 (Image credit: (Disney))
Spoilers Ahead! If you have yet to see Frozen II, freeze where you're reading and come back after you've checked it out!
After six years of waiting and anticipating, the sequel to Frozen is finally here! Walt Disney Animation Studio's latest epic continues the story of the sisters of Arendelle as Elsa answers the call to learn more about her mysterious ice powers that once drew her and Anna apart as children. Given its reception and sweeping box office numbers the past couple of weeks, Frozen II is another certifiable hit for the studio. But, listen – did anyone else feel like there were some missing pieces to Frozen II?
The sequel is breathtakingly beautiful, its songs are impressive, and it's fun to come back to these iconic characters after a few years have gone by. But, Frozen II is also veiled in a convoluted plot that isn't easy to see through completely. Sure, there are some big ideas being explored and the main characters' emotional journeys are nothing short of epic, but it felt like there were some chunks of the movie that were deserted amidst production.
That in mind, it's interesting to note that there are four outtakes released on the Frozen II Soundtrack that seem to offer some insight into a more complete version of the movie. Each song explains a bit more of the film that may have helped some movie-goers fill in the gaps they may have left the theater questioning as the catchy "Into the Unknown" fogged memories. Let's talk them through:
"Home"
Frozen II as it is greatly ignores Anna's character arc until the second half of the film. For much of the movie, the story focuses on Anna being at Elsa's side as she answers the call "Into the Unknown" and Kristoff tries to figure out how to propose to her. We don't really know what's going through her head until we reach the last third of the film. When Anna becomes queen of Arendelle and accepts Kristoff's proposal at the end of the film, it makes sense. But, "Home" gives the film insight into her own character's journey and how it is warranted when it's later fulfilled.
The first outtake on the soundtrack is a solo from Kristen Bell's Anna called "Home." The sweet track seems to have been meant for early in Frozen II as the princess thinks over her love for her kingdom and desire to give more back to it. She sings "somewhere in my heart I feel I've not done enough" as she expresses how grateful she is for the people in her life and her "home." The song was likely cut because Anna already has a solo at in the third act with "The Next Right Thing," but this would have been a great addition to the film.
"I Seek The Truth"
This outtake is an incredible duet between Elsa and Anna (although it was never recorded by Idina Menzel or Kristen Bell). Based on the lyrics, it seems like it would have been performed at the point of the film when the sisters have discovered the ship their parents were on when they died was en route to the Dark Sea. Because Elsa feels responsible for the shipwreck and doesn't want to see her sister in danger, the ice queen goes off on her own to "seek the truth." The song touches upon the sisters' relationship with their mother as they attempt to decipher the secrets they have kept from them.
"I Seek The Truth" would have been absolutely epic to witness on the big screen in Frozen II. It's a catchy track but it also offers up the kind of intensity a musical such as this can never have enough of. It's comparable to the "First Time in Forever" reprise in the ice castle that was a pivotal moment in the first Frozen. The song unites the sisters with a common goal of wanting to figure out their places in Arendelle, and the "truth" that's been hidden from them.
"Unmeltable Me"
Josh Gad's Olaf has a great song in Frozen II called "When I Am Older" that tracks the adorable snowman maturing as a magical being. The movie already has a lot of attention placed on him from the very beginning to the end. His story is a relatable one about growing up and realizing the strange truths of the world. But, this additional outtake does answer a few questions some audiences may have been left with while watching Frozen II.
"Unmeltable Me" explains the nature of how Olaf cannot melt and no longer needs the "flurry" Elsa rewards him with at the end of Frozen. He talks out his "self-refrigeration" thanks to Elsa's magic. This information later comes in handy when Olaf briefly dies because Elsa no longer has access to her powers for a moment. It is explained in the movie just as Olaf is about to perish. "Unmeltable Me" is the most understandable cut from these outtakes, but it may have cleared up a couple things!
"Get This Right"
The last major plot point explored in the song outtakes is Kristoff's struggle to propose to Anna throughout Frozen II. Of course we get the incredible '80s ballad "Lost in the Woods" in the final movie, but was anyone else hoping for a duet between these two? It's the kind of things us Disney fans demand and expect from a cute animated couple. "Get This Right" is a fun love song about Kristoff trying to find the right way to Anna but it never being the right time!
In the song, Jonathan Groff's character sings about never being in love before meeting Anna and not knowing what he's doing. He is trying to "be the opposite of me" in order to win her hand but he's down on himself for not being able to pull the trigger. The song ends with Anna proposing to Kristoff instead, which honestly makes so much sense considering she is the more outgoing of the two. How adorable! Why wasn't this in the movie?!!
It's safe to say Frozen II would have been a more complete movie if these songs were kept in... although it would have been a bit longer! What do you think? Would you have liked to see these songs in Frozen II? Comment and participate in our poll below!
This poll is no longer available.
Your Daily Blend of Entertainment News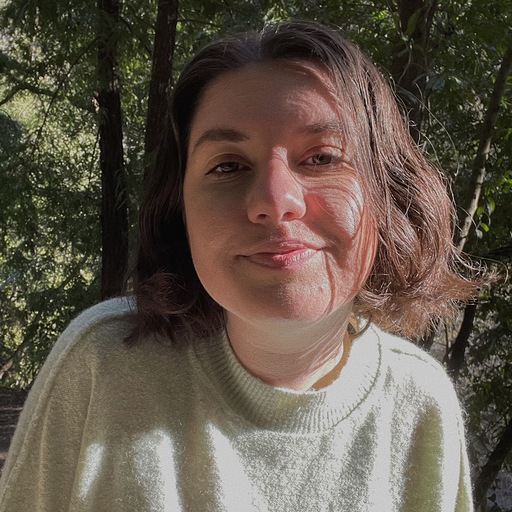 YA genre tribute. Horror May Queen. Word webslinger. All her writing should be read in Sarah Connor's Terminator 2 voice over.