The 10 Best Scarlett Johansson Movies, Ranked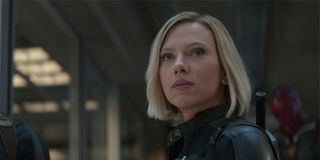 (Image credit: Disney/Marvel)
Scarlett Johansson has done everything from battling giant spiders in Eight Legged Freaks to saving the world alongside the Avengers in the MCU to becoming the object of a tech-obsessed divorcee in Her. Also considered one of the most beautiful women in the world, the star of the upcoming Black Widow movie (set to release on May 1, 2020) has proven herself to be one of Hollywood's strongest performers over a 25-year career, from a brief role in 1994's North to her Golden Globe-nominated performance in 2019's Marriage Story. But which of ScarJo's movies is her crowning achievement?
It is no easy task, but I have managed to span the actress' illustrious filmography down to what I believe are the 10 films on her resume that not only utilize her talents to the best of her ability, but prove she is rarely one to choose a role unwisely… rarely being the key word. Without further ado, these are the best Scarlett Johansson movies, ranked from worst to best.
10. The SpongeBob Squarepants Movie (2004)
Scarlett Johansson has lent just her distinct voice in movies to great acclaim in roles, such as hypnotic python Kaa in Jon Favreau's remake of The Jungle Book, former show dog Nutmeg in Wes Anderson's Isle of Dogs, and another that will appear later on this list. Her first voice acting role comes from a film that was a personal favorite of mine at a younger age which manages to delight me and other fans of iconic Nicktoon even today: The SpongeBob Squarepants Movie.
In the first big screen adventure of Nickelodeon's porous animated icon, Scarlett Johansson provides the voice of Mindy, the teenage daughter of King Neptune (Jeffrey Tambor), who tries to help SpongeBob Squarepants (Tom Kenny) and Patrick Star (Bill Fagerbakke) retrieve her father's stolen crown before the accused Mr. Krabs (Clancy Brown) is punished. The SpongeBob Squarepants Movie could be considered the funniest of the goofy Bikini Bottom fry cook's adventures and is easily the most exciting.
9. The Avengers (2012)
She was introduced into the world of the Marvel Cinematic Universe with an undeniably explosive entrance in 2010's Iron Man 2. However, Scarlett Johansson's first moment to really shine as Natasha Romanoff, a.k.a. Black Widow, came when she effortlessly stood out among the boys while defending the planet alongside them in The Avengers.
Joss Whedon's 2012 action-packed spectacle marked the historic moment of seeing some of Marvel's greatest heroes share the big screen for the first time, which became an astounding critical and commercial achievement. Even in its quieter moments, The Avengers never lets down on its intensity, especially when Scarlett Johansson's Black Widow confronts the captured Loki (Tom Hiddleston) for a revealing discussion.
8. Jojo Rabbit (2019)
In the fall of 2019, Scarlett Johansson collaborated with Taika Waititi, the New Zealand-born director of 2017's hit Thor: Ragnarok. However, her role in Waititi's Golden Globe-nominated Jojo Rabbit, which also stars fellow MCU alum Sam Rockwell, is a far cry from superhero fare.
In the bold World War II-era satire, Jojo Rabbit, Roman Griffin Davis plays the title character: a lonely German boy whose only friend is an oafish version of Adolf Hitler who only exists in his imagination. Jojo's world turns upside down when he discovers that his mother, Rosie (Scarlett Johansson) is hiding a young Jewish girl in their attic from the Nazi regime.
7. Captain America: The Winter Soldier (2014)
Many consider the beginning of the MCU being taken more seriously than your average comic book film at the time was when Joe and Anthony Russo were hired to tackle the sequel to 2011's Captain America: The First Avenger. What they did put Chris Evans's man-out-of-time Steve Rogers and Scarlett Johansson's resilient warrior Natasha Romanoff in a complex, gritty, '70s-style spy thriller with top-notch action sequences and a grounded sense of humanity that only blockbusters had dared to touch at the time.
While Chris Evans may play the title character, I think Captain America: The Winter Soldier is just as much a Black Widow movie as it is a Captain America movie, as he and Scarlett Johansson find themselves on the run after S.H.I.E.L.D. is compromised and its director, Nick Fury (Samuel L. Jackson), is supposedly killed by an infamous assassin known as The Winter Soldier. The film also sees Black Widow at the peak of her espionage persona in the MCU, which I hope to see more of in her upcoming solo film.
6. The Prestige (2006)
After Batman Begins put the British director on the map as a master of bankable and mature cinema, Christopher Nolan followed that up by r-eteaming with Christian Bale and casting first-time collaborators Hugh Jackman and Scarlett Johansson for The Prestige. The mind-bending period film depicts the friendship-turned-rivalry of two 19th-century magicians (Jackman and Bale) as they dedicate their lives to being the better illusionist.
Scarlett Johansson, adopting a British accent, assumes the role of the film's femme fatale, Olivia, who finds herself becoming a pawn in Christian Bale and Hugh Jackman's battle of wits on the magic show stage. The Prestige is beautifully designed hot-cooker cinema that keeps you guessing its secrets from the beginning to its unbelievable conclusion.
5. The Man Who Wasn't There (2001)
Scarlett Johansson has had the pleasure of working with many of the industry's most acclaimed filmmakers, from Woody Allen to Wes Anderson. She was only 17 when she was cast in Joel and Ethan Coen's film noir tribute The Man Who Wasn't There.
Gorgeously shot in black and white, The Man Who Wasn't There is one of the Coen Brothers' most overlooked gems, following a barber (Billy Bob Thornton) whose suspicions of his wife's (Frances McDormand) adultery lead to craft a blackmailing scheme that only sends his life on an unexpected downward spiral in 1940s California. Scarlett Johansson's screen time is minimal, but her daring role of teenage Birdy Abundas, who shows unwanted affection for middle-aged Thornton's character, is essential to some of the amusingly melancholy film's most memorable and darkest moments.
4. Avengers: Endgame (2019)
Even with the release of Black Widow on the horizon, I still have a feeling that, years from now, we will be looking back on Scarlett Johansson's time playing Natasha Romanoff in the MCU, and this film will be the one we will talk about the most. As a film more deserving of being called an event movie than blockbusters of any year do, Avengers: Endgame sees the heroes who survived Thanos' (Josh Brolin) cataclysmic Infinity Gauntlet snap reuniting for a literal race against time in hopes to reverse the moment.
Anthony and Joe Russo's Avengers: Endgame has far more screen time dedicated to Scarlett Johansson than its direct predecessor, Avengers: Infinity War, and for good reason. ScarJo's performance sees Black Widow at her most vulnerable, helpless in a world with most of her friends gone, but still strong enough to later give her life to the depths of Vormir to acquire the Sole Stone in an emotionally paralyzing moment that cements Natasha Romanoff as one of the boldest Avengers.
3. Marriage Story (2019)
What this film and the following two entries on this list have in common is how they exhibit Scarlett Johansson's ability in expressing raw, almost dreaded emotions associated with romance. What sets Marriage Story apart from the other two is that its take on romance is often funny and not particularly unique in conception, but is a challenging experience due its brutally honest execution.
From writer and director Noah Baumbach, this Netflix original movie chronicles the ending of parents Charlie (Adam Driver) and Nicole's (Scarlett Johansson) marriage. Featuring two Golden Globe-nominated performances by its leads, Marriage Story is an often hilariously recognizable yet devastatingly authentic opposition to the traditional romantic comedy.
2. Lost In Translation (2003)
In yet another comedy on Scarlett Johansson's resume with untraditionally dark romantic themes, ScarJo plays Charlotte, a young woman who follows her emotionally absent photographer husband, John (Giovanni Ribisi), to Tokyo. At her hotel, she meets Bob Harris (Bill Murray), a faded, middle-aged movie star starring in a promotional campaign exclusive to Japan, who finds a new sense of liveliness in Charlotte's presence.
Lost In Translation is as much a quirky, often fun, comedy as it is a thought-provoking, sometimes off-putting, drama depicting a mismatched friendship that evolves into something even more unlikely. An Oscar-winning achievement for writer/director Sofia Coppola, the film also put Scarlett Johansson on the map as one of Hollywood's most sought after talents and helped her earn her first Golden Globe nomination.
1. Her (2013)
I mentioned earlier that Scarlett Johansson has lent her voice talents to great acclaim before. This is defined most exquisitely by her breathtaking performance as Samantha, the disembodied voice of Theodore's (Joaquin Phoenix) digital personal assistant, in Her.
Writer and director Spike Jonze, whose screenplay for this winning dramedy won an Academy Award in 2014, ponders the idea of if a person could fall in love with Siri (a concept that is not as ludicrous as it sounds) as an exploration of how far our obsession with technology may take us in the near future that is just as heartbreaking, yet more endearing than, an episode of Black Mirror. Her is also a master class in acting, with Joaquin Phoenix and Scarlett Johansson displaying an astonishing chemistry while never being in the same room.
Few and far between does Hollywood see a powerhouse like Scarlett Johansson: a woman of stunning beauty and stunning versatility who has mastered her craft and shown up some of the best that cinema has offered as of late. We have mentioned several of her best films above, but what is your favorite, or what do you feel should have been mentioned?
This poll is no longer available.
Your Daily Blend of Entertainment News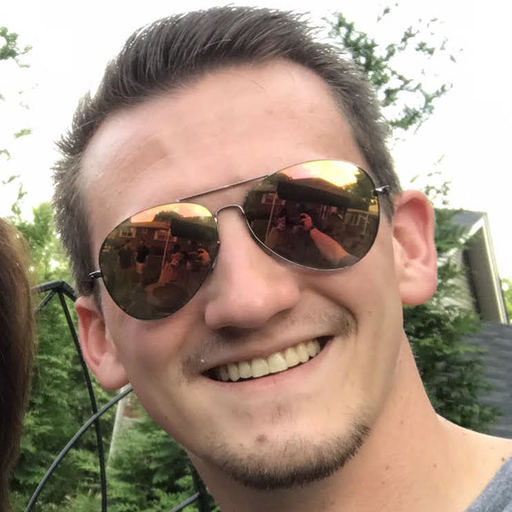 Jason has been writing since he was able to pick up a washable marker, with which he wrote his debut illustrated children's story, later transitioning to a short-lived comic book series and (very) amateur filmmaking before finally settling on pursuing a career in writing about movies in lieu of making them. Look for his name in almost any article about Batman.