Galaxy's Edge Is Adding A Fastpass At Disney World. Good News? Not For Everyone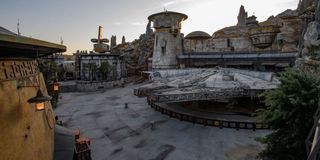 Although the Fastpass+ system has changed a lot at both Disney World and Disneyland over the years, Fastpasses are still a great value for both theme parks and a cool way to make sure you and your family can get on a few major rides with only a short wait. Recently, Disney World's Hollywood Studios –which house Star Wars Galaxy's Edge – announced it would be adding a Fastpass for Millennium Falcon: Smuggler's Run. Great news? Not for everyone.
How Galaxy's Edge Worked And Will Work In The Future
Here's the gist, if you've been to Disney World in recent months, you may have had the opportunity to tour around Batuu, maybe interact with some highly invested cast members and try some cool food and even blue milk. If you've had really solid luck, you may not have had to wait too long to try Galaxy's Edge Millennium Falcon: Smuggler's Run. And, if you planned carefully and got up super early you may have landed one of the coveted boarding passes for Star Wars: Rise of the Resistance, which is on a virtual queue.
The new system with Millennium Falcon: Smuggler's Run will start working on February 19 and will be available for any guests planning to visit on or after that day. Unfortunately, no change has been made yet to the land's other Star Wars ride, although Disney did also announce that Rise of the Resistance may move away from a virual queue "sometime in the future." Given the popularity and virtual queue currently being used for that ride, this would be a major change.
This wouldn't be the first time Walt Disney World made a change to Star Wars: Galaxy's Edge that not everyone was happy about, however.
Why Some People Aren't Very Happy About The Change
You'd think that most Hollywood Studiosgoers would be happy about the Fastpass change, but a quick perusal online seems to indicate some people were hoping the Fastpass+ updates at Hollywood Studios would look a little different. In fact, one common gist seems to be that a faction of people would much rather see a Fastpass system in place for the newer ride in Galaxy's Edge, aka Star Wars: Rise of the Resistance.
The more common refrain is that Millennium Falcon: Smuggler's Run has actually operated fairly quickly without Fastpass+, and varying people think the addition of the pass may be detrimental to wait times.
Seriously, a lot of people seem to have this opinion, which was a little surprising to me.
From my point of view, this should be good news for the people visiting the parks after February 19, as it means they will have more options for Fastpass+ opportunities, particularly if they are families who prefer riding over show experiences. But more on that later.
Some people do seem excited about the change, given the benefits to their other Hollywood Studios Fastpass+ options starting on the date of the switch.
How Will Galaxy's Edge Fastpasses Work With The New Tiers?
If you still have some questions about how the new Fastpasses will work in Hollywood Studios, it should be notedDisney World is often tweaking rides and shows to be in different "tiers" and the new tiers are far preferable to the recent tiers.
I visited Hollywood Studios in December and at the time the tiers absolutely did not benefit my family or our riding habits at all. Disney World had it set up so that most of the major attractions – Tower of Terror, Rock 'N' Roller Coaster, Toy Story Mania, Slinky Dog Dash and even the Alien Swirling Saucers -- were Tier 1 experiences. So, we were only able to choose one instead of using two or three Fastpasses for rides we cared about.
Given the popularity of both Galaxy's Edge and the Toy Story Land portion of the park right now, it's certainly very crowded at Disney World and I'm sure the Fastpass+ limits are for crowd control. But if you can only really get a Fastpass for one ride while you are there, you end up waiting in a lot of long lines. The new tiers won't be like that.
According to various outlets, starting February 19, Tier 1 will only be for Slinky Dog Dash and Millennium Falcon. Tier 2 will include the other high ticket rides like Tower of Terror and Toy Story Mania, plus shows like Fantasmic! and Beauty and the Beast: Live on Stage, etc.
Hopefully, with additional Galaxy's Edge Fastpasses (c'mon Rise of the Resistance) and the eventual addition of Mickey and Minnie's Runaway Railway, the Fastpass system will continue to offer a fair amount of rides and shows for fans, because what I got in December was not ideal.
We'll keep you posted regarding further changes, but just remember these won't go into effect until February 19.
Your Daily Blend of Entertainment News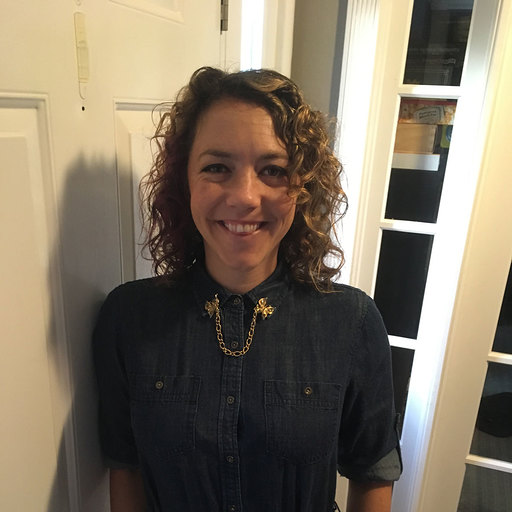 Reality TV fan with a pinch of Disney fairy dust thrown in. Theme park junkie. If you've created a rom-com I've probably watched it.