Walt Disney World Has Made A Change To Star Wars: Galaxy's Edge And Fans Aren't Happy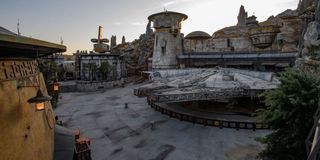 CinemaBlend participates in affiliate programs with various companies. We may earn commission when you click on or make purchases via links.
Star Wars: Galaxy's Edge has had an interesting existence to say the least. For two years the new land being build at both Disneyland and Walt Disney World was the most anticipated new theme park attraction in the history of the galaxy. The land opened with no lack of fanfare and guests seemed to love the new Millennium Falcon attraction and the immersive setting of the planet Batuu.
At the same time, there was almost instantly some question about how successful the new land really was. The massive crowds people were expecting never seemed to materialize and there was some debate as to whether that was due to impressive crowd management on the part of the parks, or a lack of interest on the part of guests.
It seems that every week there's a new topic for Disney fans to debate on social media, and this week that topic is food. The food options at Galaxy's Edge, like everything else, were originally created to be part of the immersive setting of the land. While the food itself wasn't particularly unusual, everything had alien sounding names like Ithorian Garden Loaf and Endorian Tip-Yip. However, now it appears that Walt Disney World has changed the names of the food items to reflect what they actually are, rather than what they are in the Star Wars universe. Many are less than thrilled.
Part of Star Wars: Galaxy's Edge's appeal has always been the level of immersion of the land. Cast members acted as if they were actually on an alien planet and would speak to you as such. Merchandise that is sold in the land is designed to be the sort of thing that might be produced by aliens running a stall in a bazaar. You won't find anything for sale that has a Star Wars logo on it.
Fans are lamenting the loss of the themed names because, to them, it blows a hole in the otherwise complete immersion of the land.
The normal food names were always available on the menus at Star Wars: Galaxy's Edge, because nobody is expected to actually know what Endorian Tip-Yip is. It's just that it used to be that the 'Star Wars name" came first, and the "normal" name was in smaller font below that. On Walt Disney World's website the Star Wars names are completely missing. It appears that in the menus inside the land itself, the names have just swapped places, so the normal name is first, and in larger print, while the Star Wars name has been relegated to smaller status.
The reason for this has not been specifically stated, but it would seem likely that the reason is for simplicity in ordering for the people who aren't looking to dive head first into the immersion aspect of the land. Remembering the silly name and then relaying that to another human probably bugged some people.
While the name change is ultimately only a minor deal, and most fans accept that, there is still the potential for concern. With the Star Wars: Galactic Starcruiser hotel on the horizon, which is supposed to give guests a fully immersive 3-day long Star Wars experience, there's a fear that if enough people balk at "playing the game" it could have a detrimental impact on these new ideas and the people who are interested in getting fully immersed in the Star Wars universe.
As theme parks attempt to embrace this more immersive experience as a way of providing unique experiences for guests, these issues are going to continue to pop up. While there are always going to be those who want to throw on their Jedi robes and play a part in a place like Galaxy's Edge, there will also be those who simply want to go to the theme park, and experience the attraction and have lunch.
Walt Disney World needs to be fun for both kinds of people, and that's a potentially difficult balancing act. Since Disney has never created a land like Galaxy's Edge before, there is certainly going to be some learning that goes along with it, that may be what we're seeing here.
The Star Wars Hotel certainly is being promoted to take everything that Galaxy's Edge is doing to another level, but if what Galaxy's Edge is doing isn't working for everybody, what does that mean? As YouTuber RobPlays suggests, one solution is to make it clear that some experiences aren't for everybody. That's a difficult thing to do within the theme park proper, it might be easier to accomplish with something like a hotel.
Of course, while many Disney Parks fans are upset, or at least concerned about the food name change, others think those people are really overreacting.
Interestingly, it appears that the name changes have only taken place at Walt Disney World and Star Wars: Galaxy's Edge at Disneyland is still using the original nomenclature. It's possible that Disneyland just hasn't made the switch yet. However, the two resorts do have separate presidents and management structures, so unless this decision came down from the Bob Chapek, the Chairman of Parks, Experiences and Products, it's possible that Disneyland has just decided to keep things as they are.
It's also possible this happened at Walt Disney World first because something else is st to happen there first. Rise of the Resistance, the long awaited attraction, is set to open in Florida in December. Once it is, and Star Wars: Galaxy's Edge is the complete land it was always promoted to be, there will likely be an influx of guests. Those that put off trips waiting for the second attraction to open will be on their way. Those that went there upon opening and have the means will head back.
We're Partnering With Disney To Offer Free Disney+ Trials
It's possible changing the food names was done as a way to better deal with anticipated larger crowds. If Galaxy's Edge is about to see a bunch of new people who have never been there before, having large numbers of people all trying to navigate a strange menu will hold things up, making everybody's experience a little less enjoyable.
Your Daily Blend of Entertainment News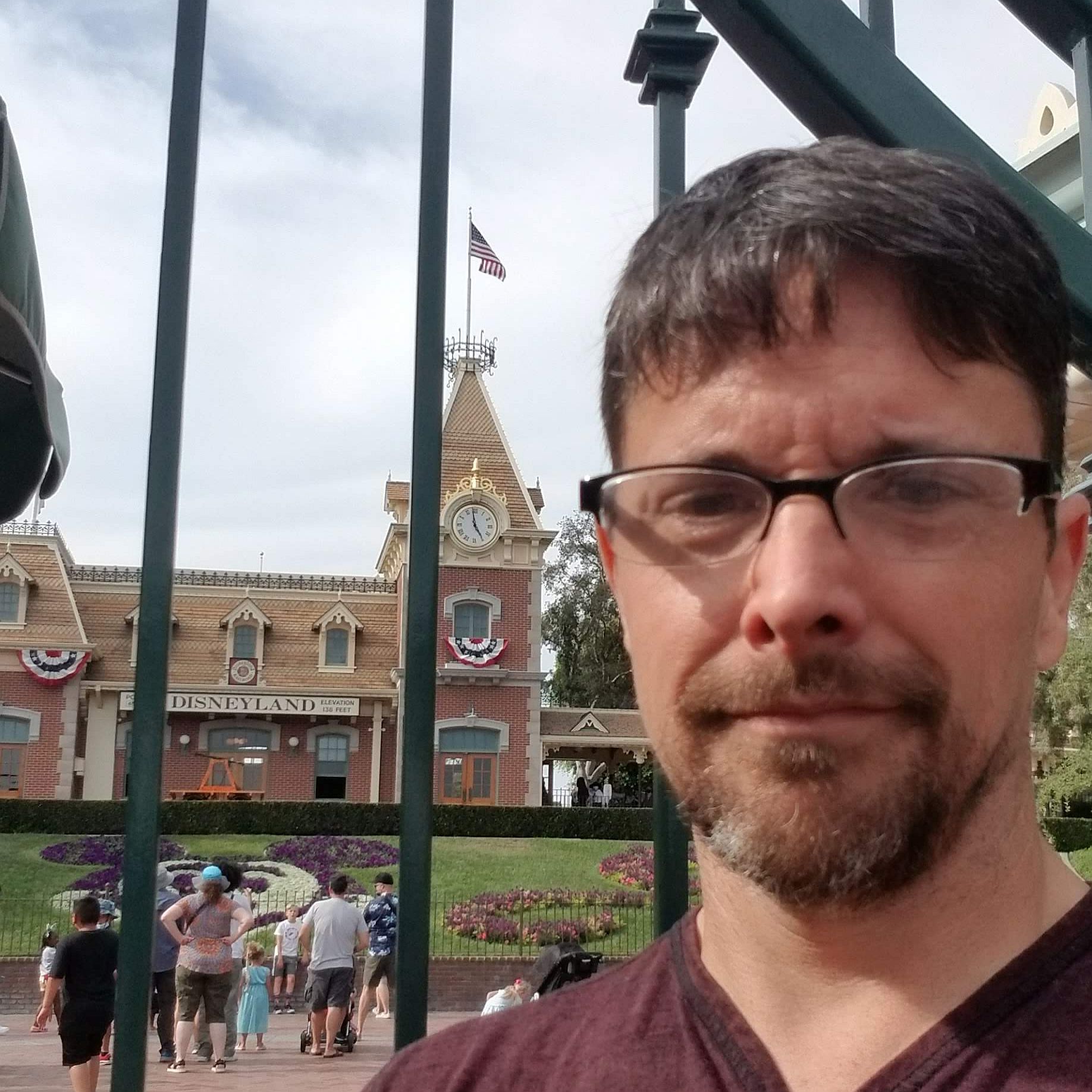 Content Producer/Theme Park Beat
CinemaBlend's resident theme park junkie and amateur Disney historian. Armchair Imagineer. Epcot Stan. Future Club 33 Member.