Disneyland Just Won Its First Ever Grammy, And It Was Long Overdue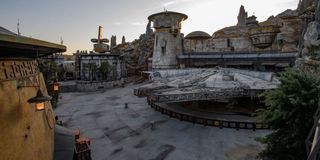 Last night's Grammy Awards was a history making event, especially if your name is Billie Eilish. However, she wasn't the only person to set a record. John Williams, the composer of such great movie music as that behind the Indiana Jones franchise, Jurassic Park, and more, has been nominated for 67 Grammy Awards following last night's show, and with one of them turning out to be a win, he has now won 25 times. The award that put him at such a milestone was a history making award in its own right, as the award for Best Instrumental Composition was awarded to Williams for his work on the Star Wars: Galaxy's Edge Symphonic Suite. It's the first time a Grammy has been given for music created specifically for a theme park.
There's a lot of award winning music to be found in theme parks, of course, but in most other cases that music was created for a different piece of media, like a movie and then made the jump to the theme park when that particular property was turned into an attraction. Traditional music for Star Wars, Indiana Jones, and Jurassic Park can be found in theme parks, and several Disney animated movies have won Grammy awards for their music as well, and you can hear all of it if you're hanging around Disneyland or Walt Disney World if you're in the right place.
But the Star Wars: Galaxy's Edge Symphonic Suite is different. In this case, the piece is original music which John Williams composed specifically for the new theme park land at Disneyland and Walt Disney World, it's not found in any movie, at least not yet. While it has the familiar feel of Star Wars music, it's a new piece, not simply a rehash of Star Wars themes you know.
It's great to see John Williams and the Disney Parks receive this recognition, but it's also a shame, because there's so much original music in the parks that has lost its chance to be recognized by the Grammys or similar awards. There's so much great original music at Disneyland that probably should have won a Grammy.
The Sherman Brothers
The first batch of Disneyland attractions were largely based on Disney animated films and so no original music was needed, but beginning in the 1960s, we saw a collection of completely "original" attractions, including those designed by Walt Disney Imagineering for the 1964 New York World's Fair. Prior to the fair, Walt Disney's Enchanted Tiki Room first introduced the public to the concept of audio animatronics, and one of the best ways to do that was to get the robotic birds singing. The Sherman Brothers, Walt Disney Pictures' staff song writers, composed "The Tiki, Tiki,Tiki, Tiki, Tiki Room," which might not have the most creative title in the world, but it's an incredibly catchy and well written song.
Following the Tiki Room, The Sherman Brothers saw two more big songs, both of which I think would have been worthy of Grammy consideration, though there likely wasn't a category where either of them would have comfortably fit at the time. "There's a Great Big Beautiful Tomorrow," can now be heard at Walt Disney World because Walt Disney's Carousel of Progress can now be found there, but it spent years at Disneyland first. And then, of course, there's the song that either you love, or you love to hate, "It's a Small World." Considering the song plays on a continuous loop at multiple Disney theme parks around the world, it's believed to be the most played song in all of music, which is a Grammy worthy achievement if I've ever heard of one. Is thee a lifetime achievement award for songs?
The Sherman Brothers continued to write Disney music for all mediums for years, including more theme park music, like the popular "One Little Spark" From Journey Into Imagination at Epcot. Even at the time these songs were new, they were well written and arranged creations that fit perfectly into the place they were being used. The Sherman Brothers received nine Grammy nominations during their partnership, and won three, but none were for the work they did at Disneyland.
The Haunted Mansion And Pirates of the Caribbean
The Sherman Brothers were far from the only great composers and songwriters in the early days of the theme parks. George Bruns was Walt Disney Pictures' Musical Director and he wrote a lot of the music in Disney movies of the 1960s and 70s. It earned him four Academy Award nominations, and one win for scoring Sleeping Beauty, but he also wrote the music, combined with Imagineer X. Attencio's lyrics, to "Yo Ho (A Pirate's Life For Me)" from the Pirates of the Caribbean attraction. At this point, most of the music you'll find on the ride comes from the movie franchise which the ride inspired, but "Yo Ho" is still around, and it's still great.
Some of the best theme park music at Disneyland, however, has to be from the Haunted Mansion. The entire eerie score is perfect for one of the most popular theme park attractions ever created, and of course, it's got "Grim Grinning Ghosts," sung by four busts in the middle of a graveyard.. The lyrics were written once again by X. Atencio, and the music for the entire attraction came from Buddy Baker, who also wrote music for a host of Disney films.
Michael Giacchino and Jerry Goldsmith Wrote Great Disneyland Music
There's some great original music in those classic attractions, but even if we only look at more modern compositions, when the Grammy Awards functioned as they do today, there are some great pieces of music, and some pretty big musical names, that should have been considered for recognition.
Since 1996, Space Mountain has had an on-board soundtrack. The original Dick Dale score is a great piece of science fiction music that makes you feel like you're lost in the endless void of space, until it drops into a rocking guitar riff. But since 2005 the attraction has used music by the great Michael Giacchino, which is, in my opinion, one of the best pieces of original music in theme park history.
If there's a piece that surpasses even Space Mountain, it's probably the music to Soarin' Over California, by the great Jerry Goldsmith. Goldmith was nominated for six Grammys but he never won one. It would have been somewhat odd if the one time he got the Grammy it was for a theme park attraction, but Soarin' is so good, it would be worth it. The attraction, now Soarin' Around the World, and using a modified arrangement of Goldsmith's original music, is all about feeling like you're soaring through the air above some of the most picturesque places on the planet, and the thing that transports you there the most, even more than the massive screen and the ride architecture, is the music.
I'm not saying all of these pieces of music necessarily should have won a Grammy, but they were likely not even considered, because until now, it's unlikely few even thought of submitting theme park music for consideration. If last night's winner didn't have the names Star Wars and John Williams attached, it might never have been given a real chance in the first place.
None of this is to put a damper on the music of John Williams and the work he did for Star Wars; Galaxy's Edge. It's a great theme park location and a great piece of music, but it's not the only great piece of music ever created for Disneyland. Hopefully, this will break a barrier in the way people think about music in the parks, and future theme park composers will have a shot at the recognition that their predecessors did not receive.
Your Daily Blend of Entertainment News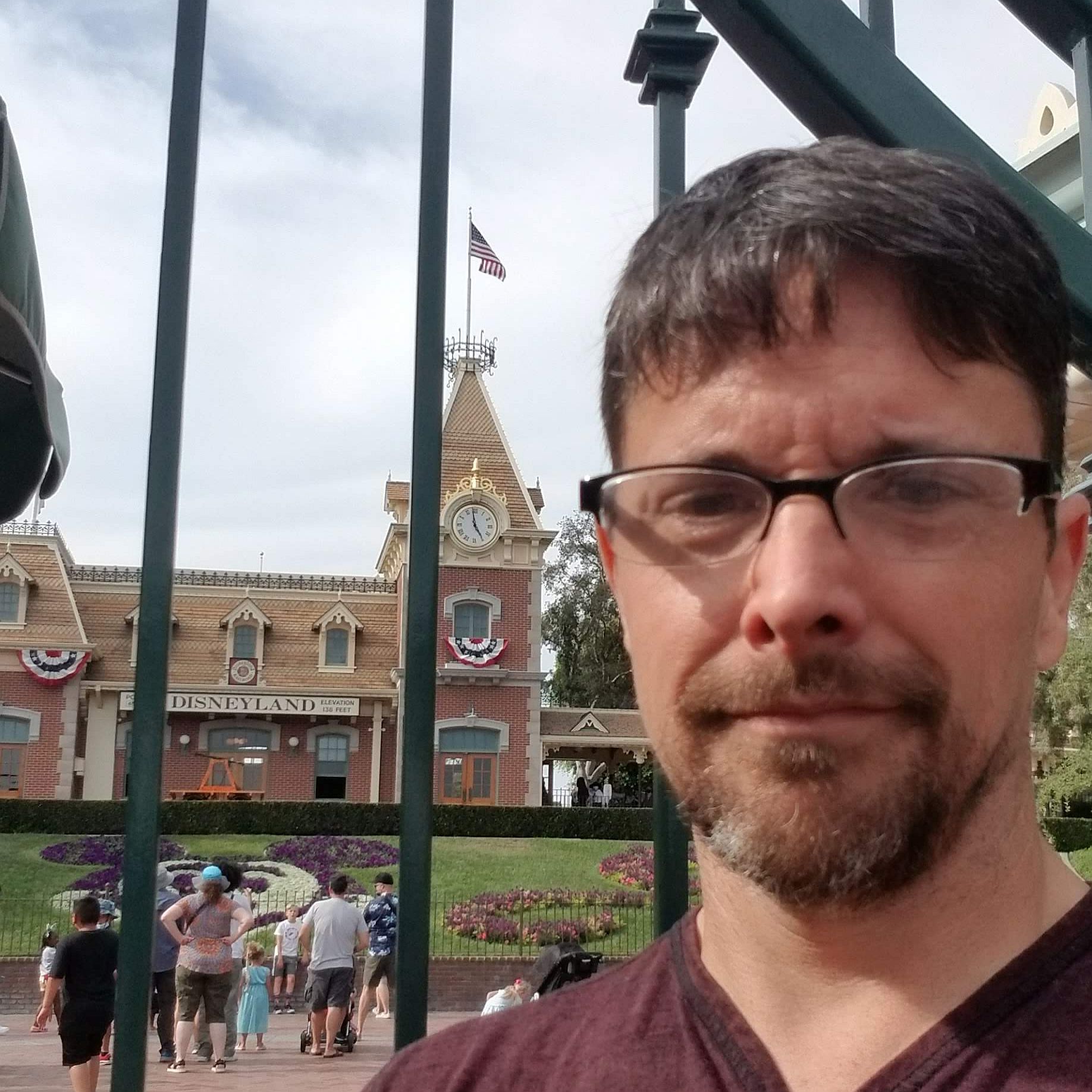 Content Producer/Theme Park Beat
CinemaBlend's resident theme park junkie and amateur Disney historian. Armchair Imagineer. Epcot Stan. Future Club 33 Member.