Black Widow: All The Marvel Characters Confirmed To Appear, Including Taskmaster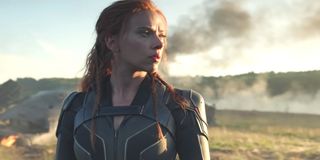 The latest release from Marvel Studios, Black Widow was all set to take over theaters around the world in May 2020, but with most of theaters in the United States and abroad shut down for an unknown period of time, fans wanting to see Natasha Romanoff and the stellar cast of characters face off against Taskmaster will have to wait a little longer, it seems.
With the delay in the film's release, now is the perfect time to take a look at all the Marvel characters who are confirmed to appear in the standalone film, and yes, that includes the mysterious Taskmaster. Here are all the characters you can expect to see when phase four of the Marvel Cinematic Universe finally hits the silver screen.
Natasha Romanoff (Scarlett Johansson)
No surprise here, but Scarlett Johansson is returning as KGB assassin turned S.H.I.E.L.D. agent and original Avenger Natasha Romanoff, aka Black Widow. Trained in the art of hand-to-hand combat from a young age in the Red Room, Romanoff is a masterful fighter, spy, and even a pretty badass superhero with experience taking on a variety of enemies — both human and alien.
With Black Widow taking place after the events of Captain America: Civil War and before Avengers: Infinity War, Romanoff is alone on the run and forced to come to terms with the devastating events of her past while fighting for survival. While on the run, Black Widow comes face to face with the family she left behind, the only family she knew before becoming an Avenger.
Yelena Belova (Florence Pugh)
Florence Pugh has been on one hell of a run with major roles in Fighting With My Family, Midsommar, and Little Women, and it looks like she's going to take it to the next step with her portrayal of Yelena Belova in Black Widow. Growing up and training alongside Natasha Romanoff in the Red Room, Belova is the closest thing to a sister the spy ever knew.
Belova's appearance in Black Widow will be the first we've seen (or heard) of the character, but in the comics, she takes over the Black Widow title. There's a strong possibility of this happening the MCU, especially after the Romanoff's death in Avengers: Endgame.
Alexei Shostakov (David Harbour)
When he's not winning over America with his hilarious Tide Super Bowl ads or being everyone's favorite out-of-shape police chief, David Harbour has been making a name for himself on the silver screen. The Stranger Things looks to continue that momentum when he appears as Alexei Shostakov, aka Red Guardian, in the upcoming Black Widow.
What essentially boils down to the Russian version of Captain America with some serious issues, Red Guardian looks to be a badass character, even if he's a classic narcissist. Even though he's equipped with many of the same characteristics as his American counterpart, the Russian super-soldier has let himself go over the years, unlike the always in shape Steve Rogers. Despite that, Shostakov will kick a lot of ass in Black Widow, if the trailer can be believed.
Melina Vostokoff (Rachel Weisz)
It's hard to believe that it took this long for Rachel Weisz to show up in the Marvel Cinematic Universe. An actress of her skill and star power should have been included in any one of the core franchises by this point, but I guess sometimes it's better to wait. Portraying Melina Vostokoff, one of the original spies to take on the Black Widow moniker is equal part teacher and mother-figure for Natasha Romanoff and the other students from the Red Room.
In the comics on which the movie character is based, Vostokoff later took on the name Iron Maiden, who served as one of Romanoff's fiercest enemies. Whether the movie follows suit and has Weisz's character turn against Black Widow and her allies remains to be seen, but with the MCU, nothing is out of the realm of possibility.
Thaddeus Ross (William Hurt)
William Hurt has been in a part of the Marvel Cinematic Universe off and on longer than just about everyone besides Tony Stark. First introduced as Bruce Banner's girlfriend's father in The Incredible Hulk, Thaddeus "Thunderbolt" Ross has been a thorn in the side of the Avengers for longer than Thanos at this point.
The former Lieutenant General of the United States Army and Secretary of State will appear in Black Widow in some capacity, maybe even searching for Romanoff after she goes on the run following the events of Captain America: Civil War. Thunderbolt's brief appearances in the film's trailers make it seem like he's up to old tricks, but it's hard to say what side of the battle he stands on. Whatever happens, it's safe to say that Ross, a master tactician, will try to play the situation to his advantage.
Taskmaster (TBA)
And then there's Taskmaster, the mysterious masked villain that keeps popping up in all of the Black Widow trailers. Marvel studios hasn't officially announced who will be playing the character at this point, but there is speculation that a confirmed member of the cast might be showing up as Taskmaster instead.
In the comics, Taskmaster has been everything from a super-villain to a sleeper agent to mercenary who provides instruction for criminal groups, so who knows where he'll end up in Black Widow. Judging by the fight scenes featured in the trailers, it looks like Taskmaster has the ability to mimic the fighting style of the Avengers, so he might be someone we know or connected to familiar parties. Either is fine as long as he doesn't give Black Widow tasks like he did in Spider-Man on PlayStation 4.
Rick Mason (O.T. Fagbenle)
O.T. Fagbenle of The Handmaid's Tale is set to portray Rick Mason, an old S.H.I.E.L.D. ally of Black Widow's who is also rumored to be the identity of the film's central antagonist. Whether that's a red herring remains to be seen, however. In the comics, Rick Mason was a mercenary who was known for his non-lethal handling of superhumans, so with the plot of Black Widow taking place after the events of Captain America: Civil War, the character's inclusion makes a lot of sense.
Dreykov (Ray Winstone)
Not much is known about how Dreykov (Ray Winstone) will play into the story of Black Widow, but going off the character's reputation as the leader of the Red Room, he will probably play a major role in some fashion. Although this is first physical appearance of the character, Dreykov has been mentioned already in the MCU, including in The Avengers when Loki questions Black Widow's past actions before referring to her as Dreykov's daughter.
Tony Stark? (Robert Downey Jr.)
It has long been rumored that Robert Downey Jr. will be reprising his role of Iron Man in the upcoming Black Widow spinoff, but getting concrete information on the actor's involvement in MCU Phase 4 kickoff is no easy task. For those who don't remember, Tony Stark died at the end of 2019's Avengers: Endgame when he stole the gauntlet from Thanos and snapped away the Mad Titan and his army. While doing press for Doolittle, Downey told Entertainment Tonight:
And with Black Widow taking place before the events of Endgame, it's totally possible that we see Iron Man in an appearance similar to that in Spider-Man: Homecoming.
Those are all the Marvel characters confirmed (and one unconfirmed) for Black Widow. Will we learn more about Taskmaster before the movie comes out or will we have to wait until Phase 4 of the Marvel Cinematic Universe gets underway?
Your Daily Blend of Entertainment News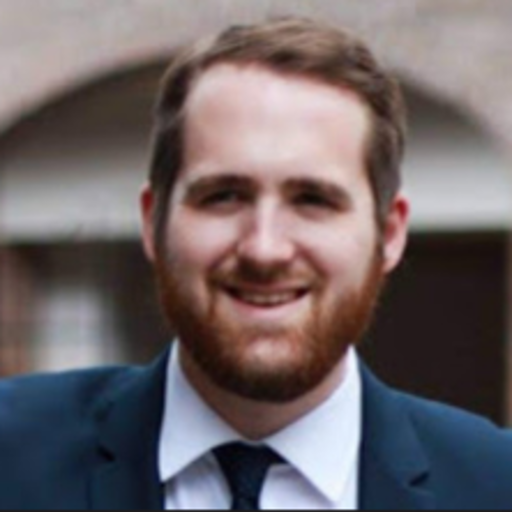 Philip grew up in Louisiana (not New Orleans) before moving to St. Louis after graduating from Louisiana State University-Shreveport. When he's not writing about movies or television, Philip can be found being chased by his three kids, telling his dogs to stop barking at the mailman, or yelling about professional wrestling to his wife. If the stars properly align, he will talk about For Love Of The Game being the best baseball movie of all time.