Why Birds Of Prey 2 And Gotham City Sirens Should Be Merged Together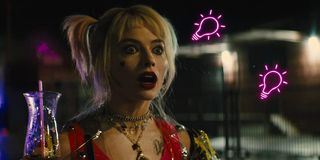 (Image credit: (Warner Bros))
Where do the Birds of Prey go from here? The latest dive into Warner Bros' DC universe offered up Margot Robbie's Harley Quinn with her own adventure without the Joker or the rest of the cast of the polarizing Suicide Squad by her side. Birds of Prey not only gave audiences more quality time with Harley, it also introduced a crew of Gotham's finest femme fatales. If the franchise moves forward, there's a couple of ideas floating around: a straight-up Birds of Prey 2 and the long-awaited Gotham City Sirens movie that was announced years ago. What if Warner Bros hit two birds with one stone?
The sequel to Birds of Prey and Gotham City Sirens should be one in the same. Let's keep what Cathy Yan established with the introduction of Huntress, Black Canary, Renee Montoya and Cassandra Cain and up the stakes. The newly-formed Birds of Prey superhero team could go up against Harley and her new friends, Poison Ivy and Catwoman and some other high-profile Batman villains for an epic DC team-up film.
Birds of Prey Needs A Boost After Its Bummer Box Office Numbers
First, there's the giant hyena in the room. As far as tentpole comic book films go, Birds of Prey was a disappointment. The movie was the lowest earning DCEU flick to date at its $201.8 million worldwide earnings – even taking into account director Cathy Yan's solid points about some overblown expectations the female-fronted movie featuring lesser-known characters had on its shoulders from the start. Lucky for Birds of Prey, it at least achieved impressive critical and audience acclaim from who did check it out as its RT scores both stand at 78%.
And Margot Robbie's Harley Quinn isn't going anywhere. The character is set to return to James Gunn's take on The Suicide Squad next year and given that goes well, the studio could buy into another movie fronted by the Cupid of Crime. But the names of Huntress, Black Canary, Cassandra Cain and Renee Montoya are relatively unknown for the casual moviegoer. If more mainstream characters such as Poison Ivy and Catwoman of the Gotham City Siren made their way into the mix, it could only help the livelihood of Birds of Prey.
Birds Of Prey vs. Gotham City Sirens Would Be Badass
Audiences should also keep the ending of Birds of Prey in mind too. Right before the credit crawl, Harley Quinn and Cassandra Cain had ditched the team she had just helped form with breakfast sandwiches in hand. And considering Harley's track record, it just wouldn't make sense for her to stick around and fight crime with them anyway. Chances are next she'll find herself back with the Suicide Squad for the 2021 film and really get the mischievous bug back on.
But maybe Harley Quinn becomes jealous of the Birds of Prey? She may miss the camaraderie she and the Birds formed in the team-up movie, but now that they are fighting crime she needs to form a new team. Enter Poison Ivy and Catwoman. It would also be fun to see Harley Quinn play in between her old besties Huntress, Canary, etc while forming new bonds with Ivy and Catwoman to get them jealous. Adding the Gotham City Sirens this way also acts as a great setup to introduce more characters into the universe. If the Birds are getting to know them alongside the audience – now that's a juicy angle.
What's Going On With The Gotham City Sirens Movie Anyway?
Now a lot of fans have been holding out for a Gotham City Sirens movie since it was announced back in 2016 that Suicide Squad director David Ayer and producer Margot Robbie would be tackling. But since it still hasn't gotten off the ground four years down the road, is it still even in the works? Much of this has to do with Robbie's decision to pursue Birds of Prey first in order to introduce some lesser-known female DC characters into the universe. With Margot Robbie's heavy involvement in the Warner Bros property in mind, it seems unlikely that she'd just abandon those characters.
Margot Robbie had a stake in introducing Birds of Prey – why would she completely flip the coin over with a Gotham City Sirens movie? The actress no doubt had a blast working with the other actresses behind the film and would want to bring them along if a film focusing on Ivy and Catwoman was green-lighted. Last we heard of the movie, David Ayer said it was "on pause." So it's really unclear if it's even happening anymore. However, many fans liked Cathy Yan's Birds of Prey and now there's room to expand. She even showed interest in bringing in Poison Ivy in a sequel.
Let's Not Alienate The Fans Who Enjoyed Birds Of Prey
Even though a lot of fans would have liked to see a Gotham City Sirens movie before Birds of Prey due to the popularity of those ladies, now DC fans have been introduced to this world with Huntress, Black Canary and Renee Montoya on the big screen. Next time Harley Quinn is narrating her world around Gotham, it would let down a good chunk of fans if it completely sidelined what was set up in Birds of Prey.
With that in mind, in order for the franchise to put its best foot forward the Birds of Prey and Gotham City Sirens should join forces for a sequel. It would be awesome to see these characters all interact together and be at odds with another. And with Zoë Kravitz on board to play Catwoman in Matt Reeves' Batman, this could be a great way for the franchise to draw on the high-profile world of Batman Warner Bros is about to set up with Robert Pattinson's Dark Knight.
Coming up for Warner Bros is Wonder Woman 1984 on August 14, 2020, The Batman on June 25, 2021, The Suicide Squad on August 6, 2021 alongside the upcoming Black Adam, Shazam! 2, The Flash and Aquaman 2. What do you think? Should there be a Birds of Prey sequel featuring the Gotham City Sirens? Sound off in the comments and vote in our poll below.
This poll is no longer available.
Your Daily Blend of Entertainment News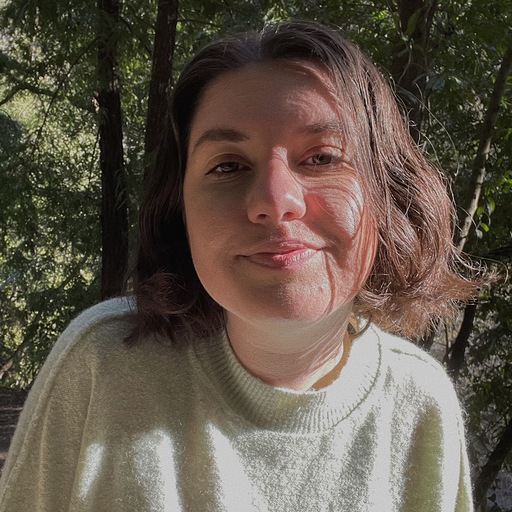 YA genre tribute. Horror May Queen. Word webslinger. All her writing should be read in Sarah Connor's Terminator 2 voice over.