10 Movies That'd Make Wonderful World Of Disney Titles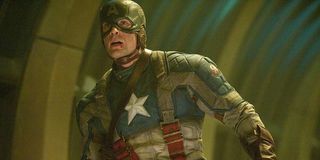 CinemaBlend participates in affiliate programs with various companies. We may earn a commission when you click on or make purchases via links.
Out of all the times that The Wonderful World of Disney could have chosen to return, this current era of isolation is probably one of the best and most fitting opportunities. With people stuck in their homes and entertainment being at even more of a premium at this point, the four week event starting next Wednesday is a great opportunity for Disney to raid its storied vault and entertain the masses.
But why stop at four weeks? Why not keep this train going, especially when there's so much content to throw into the queue? That's exactly what we're proposing on this end, as we've thought up a list of 10 movies that would be wonderful for Disney's iconic night at the movies to capitalize on. Just imagine turning on the TV, and seeing Tinkerbell flying over Cinderella's castle, waving her wand to usher in one of these gems.
Atlantis: The Lost Empire
As far as Disney's animated film library is concerned, there are quite a few titles that don't get the love they deserve. Atlantis: The Lost Empire falls firmly into that bucket, as the action-adventure picture became a cult classic, but hasn't exactly been a cottage industry for the studio. Now's as good a time as any to bring viewers old and new back to the lost continent, in the hopes that a live-action remake could finally happen in the near future.
Treasure Planet
In that same era of Disney films that saw Atlantis: The Lost Empire released into the world, Treasure Planet's reworking of Robert Louis Stevenson's Treasure Island was also a film that didn't hit it as big as the studio had hoped. A space-based quest for treasure and finding one's self in the middle of a life-changing adventure, it's another throwback that'll please those that have seen it, and capture the imaginations that haven't had the pleasure.
Captain America: The First Avenger
It's not all animated adventures on the Disney lot, especially after their acquisition of Marvel Comics and its film apparatus made the studio the leading purveyor of four panel blockbusters. While Captain America: The First Avenger isn't exactly an obscure piece of their collection, it is one of the Marvel Cinematic Universe films that gets pushed to the side often in favor of bigger fare. Much like Agent Phil Coulson told Cap himself in The Avengers, the world could use some of the old-fashioned hero action that this film beautifully piles on.
The Rocketeer
Director Joe Johnston is a Disney Legend in his own right, as he's delivered solid cult classics like Honey, I Shrunk The Kids, as well as laid down the basis for the studio's later work in the MCU with Captain America: The First Avenger. But one film that latter blockbuster owes a huge debt to is Johnston's previous work in the comic's realm, The Rocketeer. Designed as an adaptation/tribute to comics of the past, it's probably the movie that landed Johnston the gig directing Steve Rogers' first adventure in the first place. Most importantly, it still holds up as a hell of a ride.
Tomorrowland
Talking about director Brad Bird's Tomorrowland is a very bittersweet experience. On the one hand, the film was a flop that probably landed its name on the pile of things not to talk about on the Disney lot. Not to mention, it probably killed the sequel to Tron: Legacy dead in its tracks. And yet, this visionary story of the promise of the future, and deciding to make it a good one in the present, is worth a nice re-examination. What better way to get people talking about Tomorrowland than showing its hopeful future on TV screens far and wide?
Tron: Legacy
You could call Tron: Legacy the Tomororrowland of its day. While director Joseph Kosinski's film was actually a hit on paper, it didn't make enough money to prioritize any sequels over, say, all those Pirates of the Caribbean sequels. The child, much like its parent, exposed viewers to a digital frontier no one ever thought they'd see again; and it did so in dazzling color. People could uses something as gorgeous and hopeful as Tron Legacy in their living rooms.
The Martian
We're digging a little deeper into the Disney vault now, as the 20th Century Fox films that are now sitting in there are equally exciting prospects for televised entertainment. While The Martian does have some slightly salty language, director Ridley Scott's film adaptation of Andy Weir's novel of survival and isolation is apropos of the world we live in right now. Watching Matt Damon's Mark Watney snark his way through sciencing the hell out of Mars makes a lot of sense right about now. Just as the book itself was edited for classrooms, some minor surgery would be needed to turn this gem into a family movie night.
That Thing You Do
Another Fox acquisition, Tom Hanks' writing/directing debut That Thing You Do would pretty much be able to run as is. Fondly remembered far and wide as a heartfelt look into '60s pop music, the semi-musical comedy spawned a memorable hit from the late Adam Schlesinger, and a bunch of scenes of whimsy and tomfoolery that are still quoted to this day. With the recent watch party commentary still out there, folks would only need to account for commercials to get in on the fun; or they could opt to just watch the film as is.
Rogue One: A Star Wars Story
You knew you weren't leaving here without a Star Wars movie being thrown onto this list, right? To omit the other huge powerhouse that Disney acquired in recent history would have been akin to siding with the Empire as they plan to build the Death Star in Rogue One: A Star Wars Story. Sure, ABC could show any of the other movies in the series, but that's been done before. Bringing the story of hope in a rebellious time in the galaxy would be a fresh move involving an old friend. Also, that Darth Vader scene can make anyone forget their troubles for its brief, but devastating duration.
Artemis Fowl
We're going to wrap things up with a curveball, as Disney's upcoming streaming original Artemis Fowl could be one hell of a TV event with the right timing. Kenneth Branagh's film, set to debut on Disney+ June 12, is already making a name for itself as a play to bring people onboard with their platform. However, if ABC were to set aside a special night around the time of the Thanksgiving or Christmas holiday, Eoin Colfer's tale of fairies and thievery could be a special occasion, with a nice plug for the home team built right in.
When you wish upon a star, it's movies like this that get you far. The Wonderful World of Disney is something that should have never went away, and with quarantine bringing it back from the depths of the Disney warehouse of ideas, one could only hope it'll stick with us for much longer than the four week run that's currently planned. As you can see with the selections we've picked out, it's not like the Mouse House doesn't have enough movies to show or anything.
The Wonderful World of Disney kicks off on ABC May 20 with its airing of Moana. Of course, if you want to bring the wonderful library of Disney films into your life on a much more frequent basis, you could check out the 7-day free trial that could change your cinematic life!
Your Daily Blend of Entertainment News
Senior Movies Contributor
CinemaBlend's James Bond (expert). Also versed in Large Scale Aggressors, time travel, and Guillermo del Toro. He fights for The User.
Your Daily Blend of Entertainment News
Thank you for signing up to CinemaBlend. You will receive a verification email shortly.
There was a problem. Please refresh the page and try again.