7 Superman Movies That Never Ended Up Happening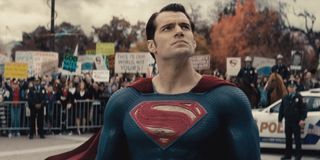 (Image credit: (Warner Bros))
CinemaBlend is partnering with PIA VPN to bring you fresh content to stay in and stream with each day. We're also offering a special 76% discounted rate for a limited time only. You can sign up for the package with PIA here.
The last son of Krypton had the honor (and curse?) of being the first superhero to spawn a franchise of blockbusters back in the '70s with Christopher Reeves' portrayal. Superman movies have remained a staple in Hollywood over the years, but not without some growing pains. Even as a mustachioed Henry Cavill joined Zack Snyder to reveal the upcoming exciting return of the Man of Steel for the filmmaker's long-awaited version of Justice League coming to HBO Max, Warner Bros is technically at a stand still with Kal-El.
There have been a ton of Superman projects that were in the works at one time but never made it far enough into production. What's surprising is the amount of esteemed filmmakers that have been at the center of these scrapped projects on the hero in the past 30 years. Let's go through them:
Jonathan Lemkin's Superman Reborn
Back in the early '90s after The Death of Superman comic book crossover event made waves, Warner Bros was shopping for a comeback for the superhero. The studio purchased the storyline from DC and hired Jonathan Lemkin (Devil's Advocate, Lethal Weapon 4) to write a script. Lemkin came up with a storyline that involved Superman losing a massive fight with Doomsday. Just as he reaches his death, his life force goes through Lois Lane and she ends up being impregnated with his child through virgin birth. Yes. This was an actual Superman script.
Lois' child quickly grows into an adult in the matter of a few weeks as a resurrected Superman who finishes the job for Sups. Warner Bros reportedly passed on the script because it had too many similarities with Bruce's arc in Batman Forever, according to The Greatest Sci-fi Movies Never Made. Hey I don't see it, but there you have it, that's the story of why Superman Reborn never got past the script process.
Kevin Smith And Tim Burton's Superman Lives with Nicolas Cage
Script-writing duties were then placed into the hands of Kevin Smith, who had broken out with Clerks and Mallrats at the time. His film called Superman Lives also included Doomsday, but under the orders of Brainiac and Lex Luthor. The villains outsmart Superman by blocking the Sun (the source of his powers) from him. But he is then resurrected by the Eradicator, a Kryptonian robot, and becomes sheathed in a robotic suit to take down Brainiac.
Following his work on the Batman movies, Tim Burton was hired to direct the script and Nicolas Cage came on board to play Superman. Smith had originally thought up Ben Affleck for the role and some other frequent collaborators in key roles such as Michael Rooker as Lex Luthor and Jason Mewes as Brainiac. Big names such as Kevin Spacey, Sandra Bullock and Chris Rock were ultimately approached, but it was later put on hold for being too expensive. Burton moved on to Sleepy Hollow and its since become one of the most famous movies that never happened.
Wolfgang Peterson's Batman vs. Superman
Wolfgang Peterson, the director of Das Boot and Outbreak was once attached to making a previous Batman vs. Superman team-up film in 2001 based off an idea from Seven writer Andrew Kevin Walker. The pitch followed a newly divorced Superman and a newlywed Batman, who has lost Robin, Alfred and Gordan and hung up his cape. When the Joker murders his new wife, Bruce blames his best man Sups for heartbreak and a rivalry forms.
It was set to shoot in 2003 ahead of its summer 2004 release date before Warner Bros changed their minds and decided to focus on independent Batman and Superman projects. Wolfgang Petersen revealed that Christian Bale was in the running for Superman to MTV back in 2010. One writer Akiva Goldsman decided to add a fun Easter Egg in I Am Legend for the cancelled film: a poster of the logo (peek the above image).
J.J. Abrams and Brett Ratner's Superman: Flyby
Before he did Star Trek or Star Wars and even before LOST, J.J. Abrams almost wrote a Superman movie. Back in 2002, Abrams was hired to write a new origin movie for Clark Kent following his early success with Armageddon, Felicity and Alias. At first his script was put on hold for the Batman vs. Superman script, but once he turned in a rewrite then the former was placed on hold. Rush Hour director Brett Ratner was hired to direct, Christopher Reeve was put on as a consultant and actors including Paul Walker, Brendan Fraser and Jude Law were considered.
The script kept Krypton standing after Kal-El's journey to Earth. It centered on Jor-El's evil brother Kata-Zor who sends Jor-El to prison and launches his son to Earth. Once Superman becomes popular on the planet, Kata-Zor and three of his partners venture to Earth to defeat him. Clark dies and finds himself with his dad Jor-El in Kryptonian heaven (who committed suicide in prison). Superman somehow gets resurrected and goes back to Earth to finish the job. Over the years, some awesome storyboards have been revealed about the project that never was. Ratner left due to casting difficulties and Charlie's Angels' director McG came on board before Bryan Singer was replaced to make 2006's Superman Returns.
Bryan Singer's Superman Returns 2 with Brandon Routh
Superman Returns made some money for Warner Bros, but not enough for the studio to pursue the planned 2009 sequel Superman Returns 2: The Man of Steel. Months before the release of Superman Returns, the sequel was announced with the core cast set to return and Bryan Singer back as director. The movie was expected to finally bring Brainiac to the big screen and introduce Metallo.
Singer instead went on to make Valkyrie instead and plans for Christopher Nolan's Man of Steel reboot began to take shape. Brandon Routh never got to reprise his version of Kal-El in another movie, but the actor did recently resume the role in Arrowverse's Crisis on Infinite Earths crossover event in 2019 alongside Smallville's Tom Welling.
George Miller's Justice League: Mortal with D.J. Cotrona
Another especially high-profile Superman project that never happened is George Miller's Justice League: Mortal. The movie to be directed by the Mad Max: Fury Road filmmaker was also in development following Superman Returns and would have offered a fresh new take on the superhero genre. D.J. Cotrona was hired to play Superman, Armie Hammer was to be Batman, Megan Gale as Wonder Woman, Adam Brody as Flash, Common as Green Lantern, Hugh Keays-Byrne as Martian Manhunter, Jay Baruchel as Maxwell Lord and Teresa Palmer would play Talia Al Ghul.
Cotrona described it as "allegorical, like a story of Greek Gods" and Brody thinks it would have "been a classic." This movie fell through the cracks due to ill timing. Warner Bros wanted more work to be done on the script just as the 2007-2008 Writers Guild of America strike was in effect. Oddly enough, Cotrona and Brody both suited up in the third act of Shazam! As adult superhero versions of Billy Batson's adopted brothers.
Man of Steel 2?
It took seven years between Superman Returns and Man of Steel, but many would agree it was worth the wait. Henry Cavill was an incredible choice for the role and Zack Snyder's vision for the character was an exciting one. In 2014, a sequel was announced to be in the works (with the potential of George Miller helming even a possibility). It was reported that Man of Steel was part of a three-film arc until plans to bring Batman v Superman: Dawn of Justice and Justice League took priority over another standalone flick.
Back in 2018, it was rumored that Henry Cavill was done with the DC universe and other comic book projects were being moved ahead of another Man of Steel movie. In late 2019, Cavill assured fans that he has "not given up the role" and updated the status of the hero's future as "you'll see". The actor does have a packed schedule between The Witcher and an upcoming Sherlock Holmes film, but perhaps the character will find regained interest with 2021's release of Snyder Cut?
It's been no easy journey for Superman movies. What do you think? If you could save on Man of Steel project, which one would you like to see? Vote in our poll below.
This poll is no longer available.
Your Daily Blend of Entertainment News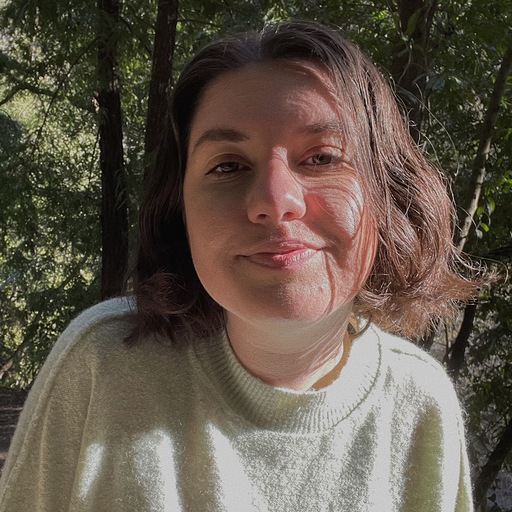 YA genre tribute. Horror May Queen. Word webslinger. All her writing should be read in Sarah Connor's Terminator 2 voice over.