Amy Adams: 10 Movie And TV Appearances You May Have Forgotten About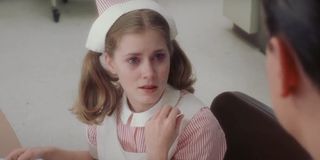 In the last ten or so years, Amy Adams has become one of the most talented and recognizable figures in Hollywood thanks to her undeniable charm and the boundless talent. With roles like Lois Lane in Man Of Steel and the rest of the DCEU, Camille Preaker in Sharp Objects, and Dr. Louise Banks in Arrival, the six-time Academy Award nominee has been just about everywhere.
But just like her character Julie Powell in Nora Ephron's 2009 film Julie And Julia, Amy Adams didn't become a worldwide sensation overnight. No, it took a lot of bit roles in popular TV shows, direct to video sequels, and a few box office juggernauts for Amy Adams to get where she is today. And along the way there are probably some performances that many of you may have forgotten (don't worry, I'm in your numbers). So, let's take a look at some of Amy Adam's forgotten appearances on television and movies.
Katy - The Office
Although she only appeared in three episodes in the first two seasons of The Office, Amy Adams gave an incredible albeit brief performance as Katy, the handbag saleswoman who became Jim Halpert's girlfriend. The relationship would come crashing down during the iconic "Booze Cruise" episode in Season 2 thus ending Adams' involvement in the NBC comedy series. The actress had yet to become the star we know her as today when she first appeared in the early runnings of The Office, but she would become a household name in a few short years.
Brenda Strong - Catch Me If You Can
I didn't realize Amy Adams was in Steven Spielberg's 2002 biographical film thriller Catch Me If You Can until years after the film's release, but yeah, she's there. Portraying Brenda Strong, the one-time love interest of Leonardo DiCaprio's Frank Abagnale, Adams is almost unrecognizable at times due to makeup and a mouth full of braces made to make the actress look much younger. But through the braces and naivety, you see flashes of what was to come for the talented actress in the near future. And she pulls off the performance of the young and innocent nurse quite well even when she betrays Abagnale at the Miami airport.
Leslie Miller - Drop Dead Gorgeous
Drop Dead Gorgeous was Amy Adams' first on-screen appearance, though her portrayal of the beautiful yet ditzy cheerleader Leslie Miller in 1999 mockumentary about a beauty pageant and its contestants makes it seem like she's a seasoned pro. In a cast that includes the likes of Kirsten Dunst, Allison Janney, Brittany Murphy, Denise Richards, and Kirstie Alley, it would be easy to get lost in the shuffle. But not Adams, who steals every scene in which she is featured, especially when she thinks the interviewer is asking about her possible pregnancy and not pre-pageant jitters.
Beth Maclay - Buffy The Vampire Slayer
Everyone from Nathan Fillon to John Ritter appeared on Joss Whedon's groundbreaking teenage paranormal series Buffy The Vampire Slayer, but did you know that even Amy Adams appeared on the show. In the Season 5 episode "Family," Adams portrayed Tara Maclay's (Amber Benson) cousin Beth, who tries to get the witch to leave the Scooby Gang and come back home with her family. And shortly after her appearance on the show, Adams would go on to take on a role popularized by Buffy herself, Sarah Michelle Gellar in the direct to video Cruel Intentions 2...
Kathryn Merteuil - Cruel Intentions 2
Originally filmed as a Fox television series that was re-edited into a feature film in 2001, Cruel Intentions 2 is more of a prequel than a sequel of the late-90s teenage drama about the rich and powerful students of a New York City prep school. With none of the original cast returning for this direct-to-video affair, director Roger Kumble turned to a young, relatively unknown Amy Adams to take on the role of the cruel and devious Kathryn Merteuil, the character made famous two years earlier by Sarah Michelle Gellar.
Jodi Melville - Smallville
Amy Adams' portrayal of Lois Lane in the DCEU is probably one of the best things about the franchise, but Man Of Steel wasn't the first time the actress showed up in a Superman property. Way back in 2001, more than a decade before she'd play Daily Planet reporter and Superman's love interest, Adams appeared on Smallville where she played Jodi Melville, a teenager who inherited some pretty crazy powers from kryptonite-laced shakes. Covered in terrible and a bodysuit for much of her one episode, Adams has some pretty unintentionally funny scenes like the one where she devours an entire deer and the one where she tries to suck someone's fat out of their body.
Kat Peterson - That '70s Show
You have to start somewhere, and for Amy Adams, that place was That '70s Show (as far as television appearances are concerned). In the episode "Burning Down The House," Adams plays Kat Peterson, one of the popular girls and friends of Mila Kunis' Jackie Burkhart who changes her tune concerning Danny Masterson's Steven Hyde at one of Jackie's parties. And despite this being a one-and-done role for the character, this was just the beginning of a great career for the six-time Oscar nominee.
Susan - Talladega Nights
Amy Adams was nominated for yet another Academy Award for her portrayal of Lynne Cheney in the 2018 biographical drama Vice, but this wasn't the first time she and director Adam McKay had worked together. The two first crossed paths in McKay's 2006 Will Ferrell comedy Talladega Nights: The Ballad Of Ricky Bobby, in which Adams played Susan, the assistant-turned-lover of the embattled NASCAR driver. Showing that she had the chops for comedy, Adams is great in her role of the shy and nervous personal assistant with an edgy side.
Maggie Murphy - Charmed
I guess we can go ahead and add Charmed to the list of one-off appearances by Amy Adams in the early 2000s. Appearing in an episode in the show's second season, Adams portrayed Maggie Murphy, a down-on-her-luck woman almost driven to suicide after falling under the control of Spirit Killer. The character, like many Adams has played over the years, was kind and thoughtful despite her bad luck.
Cathy - The West Wing
Aaron Sorkin's groundbreaking political drama series The West Wing featured some of the biggest names in film and television during its seven-season run, but did you know that even Amy Adams appeared on the show at one point? In the Season 4 two-part episode "20 Hours In America," Adams played Cathy, the daughter of a farm family helping President Josiah Bartlet's reelection campaign in rural Indiana. Although not as remembered as some of her later roles, Adams gives a convincing performance as a farmer's daughter in this 2002 episode.
Those are just 10 of Amy Adams' forgotten film and television appearances. What crazy to me is that she didn't follow the same path as so many other A-list actors and actresses by making a brief guest appearance on an episode of Law & Order over the years. But if you're looking to see who did just that, check out this piece on some of the biggest names to appear on the show here on CinemaBlend.
Your Daily Blend of Entertainment News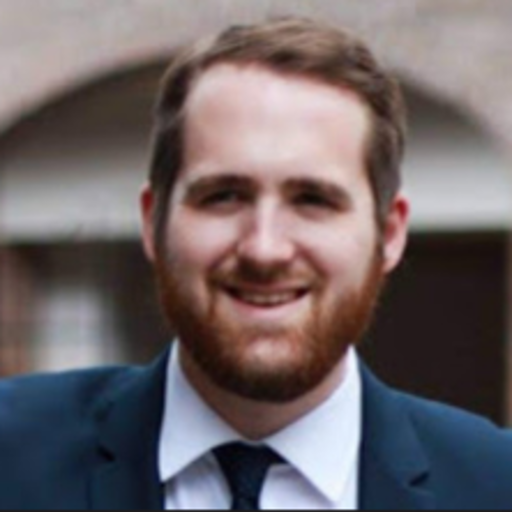 Philip grew up in Louisiana (not New Orleans) before moving to St. Louis after graduating from Louisiana State University-Shreveport. When he's not writing about movies or television, Philip can be found being chased by his three kids, telling his dogs to stop barking at the mailman, or yelling about professional wrestling to his wife. If the stars properly align, he will talk about For Love Of The Game being the best baseball movie of all time.