Bird Box 2: 5 Major Questions We Have If Bird Box Gets A Netflix Sequel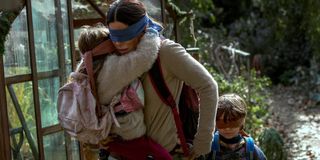 Bird Box was one of Netflix's runaway hit films. The 2018 movie, based on a novel of the same name, inspired memes, dangerous and ridiculous challenges, and it smashed Netflix viewer records. I don't think it's an understatement to say this might be one of Netflix's most successful movies yet. Usually when a movie brings in huge a viewership, creates a lot of buzz (good or bad), a sequel is likely to follow. And many Bird Box fans would love to return to this world in Bird Box 2.
I remember when Bird Box first premiered on Netflix. You couldn't go anywhere on the internet without it being talked about or represented in some form. Even if you had no interest in the movie, you felt like you had to watch it to know why everyone was so into it. With any popular film, half the fans of it are very much against a sequel, because of how it might alter the film's legacy. Another division of fans are anxious to know what happens next.
Warning: this post contains spoilers about Bird Box**.**
If Netflix does decide to move forward with a Bird Box sequel, we have five big questions. Before we get to those, one question that needs to be discussed is whether or not Bird Box 2 will even happen...
Is Bird Box 2 Happening?
Neither Netflix nor the team behind the Bird Box movie have confirmed any plans for a sequel. In January 2019, USA Today stated reported that an unnamed source (someone "familiar with the situation" but not allowed to speak publicly about it) said Netflix had no plans for a sequel. This vague statement seems to be the general sentiment surrounding Bird Box 2, at least as of 2019. As far as we know, Netflix hasn't started to develop a sequel.
After Bird Box's release, director Susanne Bier spoke to People about a potential sequel. It seems like she wasn't ready to think that far ahead at the time:
Fan discussions of a Bird Box sequel happened soon after it premiered on Netflix. At this time, Bird Box author Josh Malerman had only written one book in this world, so Neflix didn't really have a blueprint for future films. However, soon after the movie premiered, Malerman confirmed plans to write a Bird Box book sequel called Malorie.
The publication of Malorie could make a potential Bird Box sequel more of a possibility, which brings us to our first question for a potential Bird Box sequel...
Would Bird Box 2 Be An Adaptation Of Malorie?
With no confirmed plans for a Bird Box 2, we have no clue where Netflix plans to take the story next. It is possible that Bird Box 2 will follow the plot of Malorie. The latest book by Josh Malerman is set for a July 21, 2020 release. Therefore, we don't know yet what unfolds in the book, but EW spoke with the author in May 2020 about the plot of the upcoming book.
Malorie takes place twelve years after the first novel, when Malorie (Sandra Bullock), Boy/Tom (Julian Edwards) and Girl/Olympia (Vivien Lyra Blair) arrive at Rick's Sanctuary. Tom and Olympia are now 16, and Malorie stumbles upon a list of survivors coming from the "Census Man." She recognizes some names on the list, and embarks on a new adventure to get to them.
Malerman also told Esquire this about the Malorie book:
Along with readers getting to know more about Malorie, the new book digs deeper into the monster's origin. So we have some sense of what the book will be about, but it's unknown if that's the same direction a potential Bird Box feature sequel would also explore.
What Will Be The Plot Of Bird Box 2?
As a Bird Box sequel isn't confirmed, there is no plot yet for another movie. However, a future movie could follow closely to the plot of Malorie, borrow some elements from the book, or be a completely original movie, and turn that into a spin-off film or sequel.
When creating the original movie, Bird Box screenwriter Eric Heisserer shared with Thrillist that, originally, author Josh Malerman had "no idea" about the origin of the Bird Box monster, and therefore, he had to construct his own vision of it and its backstory.
With the upcoming release of Malorie and Heisserer having to do his own research to develop the monster, we could see a future movie that focuses more on the monster and how it originally took over. The original Bird Box novel also went more into the early stages of this post-apocalyptic world. So a future film could be a prequel that explains the monster and more about how all this began.
If we wanted to speculate even further on the potential plot of Bird Box 2, the Bird Box sequel could also take notes from A Quiet Place 2 and combine prequel elements with the present day.
Alternately, Bird Box 2 could work very well as a spin-off movie. The end of Bird Box revealed that Malorie's OBGYN Dr. Lapham (Parminder Nagra) was also at Rick's Sanctuary. So how did she get there? A spin-off movie could follow her journey to the sanctuary.
Another spin-off possibility could involve Lucy (Rosa Salazar) and Felix (Machine Gun Kelly). In Bird Box, they stole a car and ran off together. We don't know what happened next, but Salazar had some ideas about them drifting through this new world high on drugs and alcohol. Neither character was featured in the original book so this kind of makes them an open canvas for those involved with Bird Box. They could easily give these characters their own backstory and vision separate from the source material.
At this point, there are a lot of options if Netflix wanted to move forward with a follow-up to the popular film.
Would Sandra Bullock Return For Bird Box 2?
We don't know if Sandra Bullock would return for Bird Box 2. It would depend on the plot of the movie and her schedule. If Bird Box 2 follows the plot of Malorie, then Sandra Bullock would be a necessary part of the movie. Even if it doesn't follow the plot of Malorie, if Malorie remains the intended central character for the Bird Box sequel, it's likely they'll want her to return to reprise the role.
Bullock's current major project is another film with Netflix. It's currently untitled, but based on the British mini-series Unforgiven. It's about a woman who attempts to rehabilitate her life after spending time in prison for a violent crime. The film began shooting in February 2020, but had to halt production due to the coronavirus.
Therefore, with no current other major projects in the works, Sandra Bullock could potentially sign on for a Bird Box sequel, but it still depends on a number of factors.
Who Else Would Be In The Cast Of Bird Box 2?
Many of the major characters of Bird Box died by the end of the first movie. This leaves a limited possibility of returning characters. The cast would also depend on the plot of the sequel, and if it takes place after the end of the first film. If it occurs after Bird Box, then Tom (Trevante Rhodes) can only likely return in flashback form. The Bird Box 2 cast could consist of other actors whose characters survived the first film, including Sandra Bullock, Parminder Nagra, and Pruitt Taylor Vince (as Rick). Whether Julian Edwards and Vivien Lyra Blair return as Boy and Girl would depend on if the film took place right after the first one, or if it's set far in the future.
If it follows the plot of Malorie, then likely new teen actors will join the cast as Boy and Girl. The rest of the cast would likely involve new characters.
When Would Bird Box 2 Be Released?
The original Bird Box was bought in 2013, even before the book was published. Filming began on Bird Box in October 2017, and then it premiered at the AFI Fest in November 2018, before hitting Netflix in December 2018. Any Bird Box sequel is not likely to go through the same long production process.
Given that the movie isn't even green lit, as far as we know, and factoring in production delays for other films and TV shows due to the Covid-19 pandemic, even if the sequel were fast-tracked, it's hard to say how soon it would be brought to our screens. At this point, our best hope is to wait for word that Bird Box 2 is happening at all.
I believe that any hopes or plans for a Bird Box 2 might depend on the success of Josh Malerman's book Malorie. If it sells well and receives positive reviews, then I think Netflix will be more inclined to make another one, but there may be other factors involved beyond how well the book sells. You can get Malorie on July 21, 2020 wherever books are sold. And you can stream the first Bird Box movie on Netflix.
This poll is no longer available.
Your Daily Blend of Entertainment News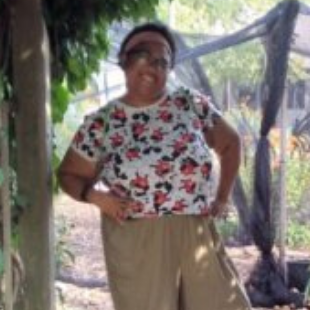 Spent most of my life in various parts of Illinois, including attending college in Evanston. I have been a life long lover of pop culture, especially television, turned that passion into writing about all things entertainment related. When I'm not writing about pop culture, I can be found channeling Gordon Ramsay by kicking people out the kitchen.