Hercules' Hades And 10 Other Disney Characters Who Stole The Show From The Main Heroes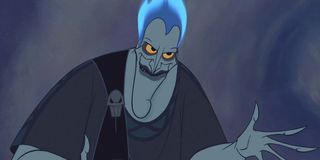 (Image credit: (Disney))
CinemaBlend participates in affiliate programs with various companies. We may earn a commission when you click on or make purchases via links.
Who can help it if they have a glowing blue flame over their head and hilarious spitfire one liners? Even with Hercules' good-guy charm and well… the fact that his name is literally the title of the Disney classic, when Hades comes on screen all bets are off. It's suddenly the god of the dead's movie and Hunk-ules can't do a thing about it. And of course Hades is just one of many Disney characters who have pulled the spotlight away from a main character and stole the show instead.
Hades - Hercules
In the 1997 Disney flick James Woods' Hades is the ruler of the underworld and brother to Herc's dad Zeus. As Greek mythology goes, Hades isn't fond of Zeus and Mount Olympus and spends the runtime of the animated film trying to kill his nephew and unleash the Titans. Hades is at his best when he's blowing up at his minions Pain and Panic, especially during the scene when he bursts into flames over them donning Hercules merchandise. Hades is an A-list Disney villain and that's the gospel truth!
Frozone - The Incredibles
It's a well known fact that if you cast Samuel L. Jackson in a movie, chances are he's going to steal the show. An animated role is no exception thanks to 2004's The Incredibles. In Pixar's own take on the superhero genre, Jackson plays an ice cool Frozone. Just like the Parr family, Frozone is trying to live a normal life and satisfy his itch to bust out his amazing powers for good too. His memorable moment is an exchange with his wife starting with "Where's my super suit?" It's endlessly quotable and the best line of dialogue in the movie.
Kronk - Emperor's New Groove
Disney's 2000 Emperor's New Groove translated Hans Christian Anderson's story in a wacky way that features David Spade as an emperor turned llama who forms an unlikely friendship with John Goodman's Pacha. The most unexpected highlight of the animated film is Yzma's sidekick Kronk, who isn't the sharpest knife in the drawer but we love him for it. He has a breadth of scene-stealing moments, but the best one has to be when he hums his own "spy" music when executing Yzma's evil plan.
Timon & Pumbaa - The Lion King
Hakuna Matata, it's a wonderful phrase! And the pair who introduced young Simba to their lazy and relaxed lifestyle is just what the grieving cub needed. Timon and Pumbaa are some of the most iconic side characters in Disney's library - so much so that an entire spinoff for their side of the story called The Lion King 1½ was made after the first film's record-breaking success. The couple spiced up the 1994 Oscar-winner and it just wouldn't be the same without them.
Genie - Aladdin
Stop and smell the hummus: without Genie, Aladdin doesn't become the unforgettable Disney classic it is. Robin Williams' performance is hilarious, heartfelt and it completely changed the voiceover game in Hollywood. Before the Genie got out of the bottle, animated productions didn't really call on celebrities to voice characters. Williams' translation of the material started the current trend of big names being behind voice roles. Genie's rapid-fire dialogue is scene-stealing just about the whole movie, but his grand "Friend Like Me" entrance is especially impressive.
Forky - Toy Story 4
2019's Toy Story 4 closed out 25 years of storytelling about Andy's precious toys centering on Woody and Buzz. But the last installment didn't top the emotional weight of Toy Story 3 for the key characters. However it did introduce an instant favorite with Tony Hale's spork who is given googly-eyes and therefore a confused existence. When the flimsy toy keeps sacrificing himself to the trash, which oddly combines a fun gag with an examination of existentialism. Only Pixar could make us second-guess ourselves the next time we throw away plastic silverware. It has since inspired the Disney+ series Forky Asks A Question.
Mushu - Mulan
There's a reason why fans turned into fire-breathing dragons on social media when they learned the upcoming live-action Mulan will not include Mushu. Eddie Murphy's voice role is a greatly nostalgic element to the musical that defines the film to a lot of fans. Following the success of Aladdin, Disney enlisted SNL's Murphy to add some comedy to the Chinese folktale by injecting his personality. Mushu isn't as effective as Genie, but it's always a joy to see the pocket-sized dragon interact with Mulan and Cri-Kee. The "dishonor on you" line is particularly memorable.
Thumper - Bambi
The original Disney scene-stealer was Thumper in 1942's Bambi. The bunny befriends the young doe and accompanies him throughout the seasons up until adulthood. Sure it's called Bambi, but if you rewatch the classic you'll find yourself magnetized to Thumper's fun-loving personality and overall adorableness while Bambi does a lot of clumsy walking and suffers from the sad happenings of the movie that caused trauma for a ton of children. Thumper is an encouraging friend, who also doesn't mind poking fun at the deer in a way that's entertaining.
Jumba and Pleakley - Lilo & Stitch
Lilo & Stitch gets a lot less credit than it deserves. Every character in the film is fleshed out and unbelievably interesting. Although Lilo and Stitch's friendship is clearly the core of the 2002 flick, Jumba and Pleakley add some flair to the film that always sticks the landing. Pleakley is a one-eyed alien hired by the Galactic Federation who loves a fabulous disguise and he's paired with Jumba, the maniacal creator of Stitch. The pair's misadventures as they attempt to capture 626 is incredibly fun – especially when they play off each other. Pleakley handing Jumba his '90s ViewMaster to explain humanity never gets old.
Crush - Finding Nemo
Dude. Once we get to the Crush scene in Finding Nemo, it's great every time! The calming vibes of the sea turtle as he meets the uptight Marlin and confused Dory amidst their journey to find young Nemo adds the needed tension to break the film needed. Crush is so beloved the character got his own attraction at Disney's California Adventure called Turtle Talk. When Crush and his son (or little dude) Squirt is one of the most famous scenes in the 2003 Pixar film. As a kid, you walked out of that movie wanting a Crush stuffed animal before anything else.
The Disney Princesses - Ralph Breaks The Internet
After years of the stories of Disney Princesses being briefly stolen away by their adorable sidekicks, handsome princes or adversaries, 2018's Ralph Breaks the Internet allowed them to take on the role instead. In the sequel to Wreck-It Ralph, Ralph and Vanellope find themselves on the internet to fix a broken part of Vanellope's game. Along the way, she goes to the Disney section and finds all the princesses lounging around together. They embrace Sarah Silverman's character and help her find her own song. Plus, they totally kick butt during the film's final act. We need a spinoff now please!
You can visit these scene-stealing Disney characters over on Disney+. Sign up for your 7-day free trial here and stay here on CinemaBlend for more Disney news.
Your Daily Blend of Entertainment News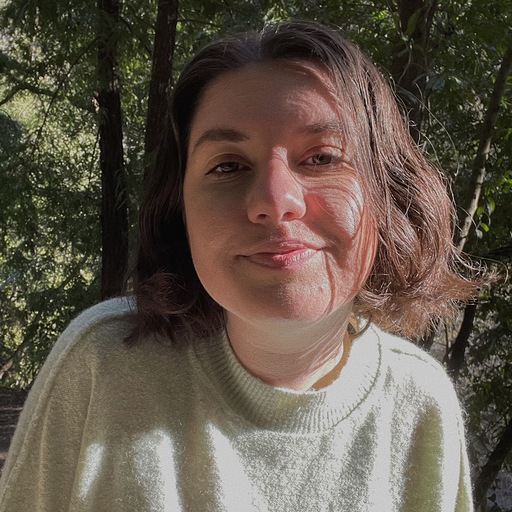 YA genre tribute. Horror May Queen. Word webslinger. All her writing should be read in Sarah Connor's Terminator 2 voice over.