Disney's Hercules: Every Song From The Animated Movie, Ranked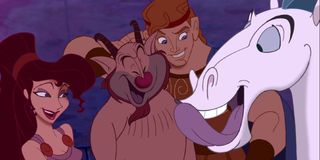 Hercules was released in 1997, during a peak time for Disney animations. With hit feature films like Beauty and the Beast, Aladdin, Pocahontas, and The Lion King coming a few years before it. For some reason or another, Hercules doesn't get the appreciation it deserves. The film has a unique twist on Greek mythology, a compelling love story, the hero's journey, and most importantly songs that stand out and stay in your head.
Disney is once again turning an animated classic into a live action remake, and this time Hercules is the chosen one. Under the right direction, this Hercules remake could finally give Disney fans an actual worthy live action adaptation. Above all, the casting team needs to make sure they cast people who can sing the heck out of these songs.
I loved the movie Hercules, and will never quite understand why it isn't talked about more in the conversation of great Disney films. For me, one of the movie's biggest strengths is the songs. They have soul, character, quirk, and heart. Let's look at the main songs from Hercules and rank them from worst to best.
6. One Last Hope
Danny DeVito is a national treasure. There is no question about that, but he is not a great singer. Luckily for him "One Last Hope" doesn't require much in terms of vocals. Instead, it's a playful training song. It's a lot more talking than singing, but that works for this slightly forgetful ditty. It's main purpose is just to allow Hercules to have a training sequence.
The song helps showcase Phil as a character, and Hercules's growth and passion as he goes from kid to hero, who will eventually receive all the love and glory that he seeks. "One Last Hope" is also one of the few songs that works best with seeing it play out in the film. Seeing Phil train Hercules adds to the hilarity of this song.
Best Line: "The kind who wins trophies. Won't settle for low fees, at least semi-pro fees.
5. A Star Is Born
We end Hercules where we start it: the Muses singing. This time they're praising the hero that Hercules has become. He's now a star and earned his place among the gods, but choosing to live among the humans. He found his true home.
This is the weakest of the Muses' songs because it's short and just very repetitive. It has a lot of energy and definitely ends the movie on a high note. It's the right song to tie it all in, but it doesn't really add much to the final moments, except to complete the film. "A Star is Born" is a good song to elevate Hercules as he has completed his quest, and to speak to the children who may be watching and taking this movie as inspiration to become their own heroes.
Best Line: "Just remember in the darkest hour within your heart's the power for making you a hero too."
4. Zero To Hero
The Muses make their triumphant return to help showcase how Hercules goes from this annoying kid with a lot of strength, to earth's greatest hero. "Zero to Hero" comes midway into Hercules and brings the energy up. It's not as vocally and lyrically interesting as "The Gospel Truth," but it's a nice reminder of why we love the Muses so much.
"Zero to Hero" also offers some fun commentary on fame. We see Hercules getting the hero treatment with action figures, drinks, endorsement deals, riches beyond his wildest dreams, and so much more. There is even a scene where he and Pegasus put their paw and hand prints into some cement, like celebrities do when they receive a star on the Hollywood Walk of Fame
Best Line: "And they slapped his face on ev'ry vase. On every vase."
3. The Gospel Truth
"The Gospel Truth" is sung by the iconic Muses to introduce the viewers to Hercules' story. This song actually has three different parts as it goes through the course of how Hercules was born, lost his powers, and had to forge his own way on earth. "The Gospel Truth" starts upbeat, which gives the film an energetic start then transitions into a more somber tone when Hades (James Wood) enters the picture.
The song also highlights the fan favorite Muses for their unique personalities, killer vocals, and storytelling abilities. "The Gospel Truth" is one of the most layered songs on the album-for lyrics, vocal abilities, and instrumentals.
Best Line: "The guy was too type A to just relax."
2. Go The Distance
Hercules sings "Go The Distance" to lament his frustration and struggle with not having a place where he belongs. He knows he doesn't quite fit in on earth, but hopes that one day he can become a praised hero. It's all about having hope about being something greater, and finding yourself.
Disney films need their big showstopper songs, and for Hercules, "Go The Distance" is that song. The version from the film sung by Roger Bart is fine, but Michael Bolton's version for the Hercules' soundtrack gives the song all the dramatics it needs to make an impact. You really feel like you can go the distance with Bolton painting the story with his smooth and silky voice.
Best Line: "But to look beyond the glory is the hardest part. For a hero's strength is measured by his heart."
1. I Won't Say (I'm In Love)
If I were to ask you to name one song from Hercules, Meg (Susan Egan)'s anthem would be the first song to come to mind. "I Won't Say I'm In Love" is so memorable, because it's a love song disguised as an anti-love song. Meg has had a rough time with men. The other guy she loved let her sell her soul to Hades, only for him to leave her for another woman. She thought she had learned her lesson, but here we are again: she's falling for Hercules.
"I Won't Say I'm In Love" is made even more great with the combined vocals of Meg and the Muses. This is the one and only song where they join one of the main characters to sing. Even if you don't love Hercules, you can't deny the greatness of this song. It's so great that it has inspired some memorable covers from artists like Ariana Grande.
Best Line: "My head is screaming 'Get a grip girl,' unless you're dying to cry your heart out."
Now that all the Hercules songs are stuck in your head, you can rewatch this great animated Disney film on Disney+. Stream it here.
This poll is no longer available.
Your Daily Blend of Entertainment News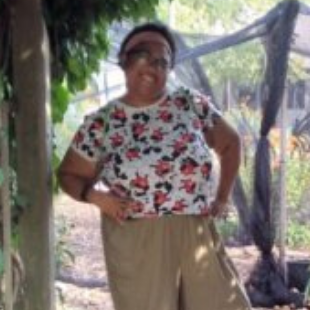 Spent most of my life in various parts of Illinois, including attending college in Evanston. I have been a life long lover of pop culture, especially television, turned that passion into writing about all things entertainment related. When I'm not writing about pop culture, I can be found channeling Gordon Ramsay by kicking people out the kitchen.