10 Wild Movies You Should Check Out On Amazon Prime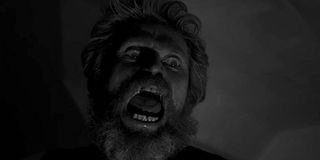 The following article has been sponsored by Dust Nuggets, which was just released on Amazon.
You can't always watch the same kinds of movies over and over again. Sometimes you need to break out of your comfort zone and get a little weird. Fortunately, Amazon Prime goes a lot deeper than the standard offerings most people have seen before. If you look hard enough, there are some pretty unusual and even daring films available on the streaming service. But where do you even start?
As luck would have it, we've partnered with the folks behind the film Dust Nuggets to suggest some titles that would fill that bill perfectly. The experimental comedy from director Andrew Pochan and writer Sue Lange was released on Amazon at the end of last month, and as you'll read below, it's pretty nuts. It's a truly wild ride that's available on Prime. We suggest you check it out here (opens in new tab). Beyond that, we also recommend you consider these other complicated and stimulating titles. There's a ton of good stuff here, and if you're in the right mood, you won't regret it.
Dust Nuggets
When your movie promises to be a mix of the works of Dr. Seuss and David Lynch, you know it's Wild, capitalization intended. The plot of Dust Nuggets sees ambitious manager KK (Linnea Sage) sending the rock band she oversees straight to the top of the stardom heap. Her secret weapon is, out of all things, a children's book that has all of the instructions she'll need. The fact that KK's entire story is told as she lies in an overdose-induced coma pretty much sums up the kind of movie you're going to see on this list.
Stream It On Prime Video here (opens in new tab).
Blue Velvet
Sometimes the strangest thing you can do is go home. It's a lesson that Kyle MacLachlan learns in the David Lynch classic Blue Velvet, as his character Jeffrey takes a trip back to visit his sick father and stumbles into a world he never knew existed in the town he grew up in. If you know this film inside and out, you're probably thinking of Dennis Hopper's delightfully unhinged performance. But if you're new to the game of Lynchian wonders, go into Blue Velvet as cold as you can.
Stream It On Prime Video here (opens in new tab).
The Lighthouse
HAAARK! The Lighthouse has more than likely been on your radar for some time, as the internet can't stop talking about writer/director Robert Eggers' tale of insanity, isolation and seagulls. With Willem Dafoe and Robert Pattinson alternatively getting along and fighting it out in the name of sanity, you can finally see what everyone's been raving about if you're a Prime Video subscriber. Just be careful not to spill the beans around anyone who hasn't seen it yet.
Stream It On Prime Video here (opens in new tab).
Suspiria
Witches and dancing go together rather well, if the various folk lore of the world has taught us anything. Writer/director Luca Guadagnino could attest to that fact personally, as his reimagining of Dario Argento's Suspiria shows what happens when an American dancer (Dakota Johnson) starts to figure this out for herself. Visually stunning and absolutely intense, this movie is so wild that not only did Tilda Swinton play three different roles, one of them was as a made-up male actor; complete with prosthetic junk she'd wear to get into character.
Stream It On Prime Video here (opens in new tab).
Pi
Darren Aronovsky, much like Robert Eggers and David Lynch, is known to get a bit wild with his filmography. And just as his fellow masters of mayhem have proven in their careers, that first film is a crucial gateway into the weird world he'd continue to inhabit. Pi starts with mathematician Max (Sean Gullette) developing an obsession with the numerical sequence the film gets its title from. Where that leads, in true Aronovsky style, is somewhere you have to see to believe.
Stream It On Prime Video here (opens in new tab).
Midsommar
Just when you thought we were about to forget Ari Aster's inclusion in the halls of maddening cinema, Midsommar has come along to remind us all that when in doubt, caged bears can solve some pretty big issues of personal trauma. While the free couples therapy that was being offered upon the film's digital release might not be available, surely only a polite conversation will be needed after watching Midsommar with your significant other, right? You'd better be sure to have that talk before watching this one.
Stream It On Prime Video here (opens in new tab).
Hotel Artemis
Not everything that falls under the umbrella of the wild has to be dark and twisted. As the action/comedy Hotel Artemis sets out to prove in its star-studded narrative, sometimes all it takes is a lot of gunplay, a water riot and a hotel full of criminals to kickstart the excitement. Sterling K. Brown, Jodie Foster, Dave Bautista and Sofia Boutella are just a couple of the players in this game of violence, and it's one hell of a show to see who else is joining them, and who makes it out alive, at the Hotel Artemis.
Stream It On Prime Video here (opens in new tab).
Come To Daddy
Families can be pretty wild, even on their most mild mannered days together. Though if you stumble into the sort of scenario Elijah Wood finds himself in the middle of in Come To Daddy, wild doesn't even cover it. What was supposed to be a reunion with his absent father turns into an insane night from hell that proves, once and for all, the pen truly is mightier than the sword; especially when it's dipped in something nasty.
Stream It On Prime Video here (opens in new tab).
Overlord
Nazi super soldiers aren't a new concept by any stretch of the imagination. If the Marvel Cinematic Universe has dipped its toe in your particular story pond, you know you've made it somewhere. And yet, the JJ Abrams-produced/Julius Avery-directed sci-fi thriller Overlord takes that very concept, and turns it into something that feels pretty fresh in its execution. The practical effects the film drops into its recipe only help the cause.
Stream It On Prime Video here (opens in new tab).
The Boondock Saints
One of the gold standards for wild independent filmmaking has always been Troy Duffy's cult classic The Boondock Saints. The titular pair of brothers (Sean Patrick Flannery and Norman Reedus) set out to clean up the streets of their hometown after receiving visions from God. If you think that's your kind of crazy, just wait until you see how Willem Dafoe, in his second entry on this list, goes about solving crimes in this particular universe.
Stream It On Prime Video here (opens in new tab).
We here at CinemaBlend hope that this list of movies helps answer the call of the wild that you might be hearing after learning about the existence of Dust Nuggets. Which is why we hope you have fun enjoying all of these suggested titles, and any others you might discover for yourself, on your Prime Video journey! Just don't forget to break things up with something a little more normal now and again, or else the next wild thing you might discover just might be your reflection in the mirror.