A Recent Black Widow Tweet Made Me Feel 2020 In The Worst Way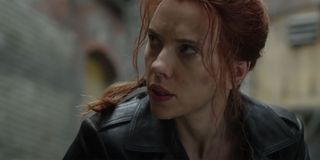 Twitter has all different sorts of functionalities (both positive and negative). Sometimes, it can be a great place to share ideas, and one tweet recently hit the nail on the head when it comes to exactly how much theatrical releases have been affected in 2020. I'm in the film adjacent business; I talk about movies for a living, so I'm certainly aware of the dramatic effect the current global crisis has had on the movie business, but nothing quite hit the nail on the head as much as a recent tweet about Black Widow.
Charles Murphy, one of the two co-hosts of the podcast "Murphy's Law" recently sent out a tweet about Black Widow covering an angle that really highlights the extreme length of time the industry has been in flux. He explained how we'd be approaching Black Widow's Blu-ray release at this juncture if the movie-going world hadn't gone completely to pieces.
Black Widow was originally supposed to come out on May 1. We were supposed to finally see David Harbour kill it in a superhero movie (sorry Hellboy reboot), a movie that would also conveniently tie in two of Hollywood's most popular leading ladies right now: Scarlett Johansson and Florence Pugh. If 2020 had played out like it was supposed to, it would have already been well into the throes of its theatrical run – nine weeks into it in fact.
Typically, Blu-ray releases get scheduled to come out about three months after a film's initial run in theaters. Previously, the 90-day window has been the standard between the theaters and the studios so that everyone stands to profit, but it's difficult to tell if that will be one of the things changing when the world gets closer to normal.
Still, if this were an alternate timeline, Black Widow would be approaching the 90-day window and hitting homes really soon (plus we'd know all the spoilers already and could be busy discussing what the movie means for the future). Instead, we're more than 90 days away from Black Widow's theatrical release, which is now expected to come on November 6. That's if theaters start to reopen and people start getting out to theaters sooner rather than later.
We've already seen movies like Tenet and Mulan have to shuffle around several times. I'm sure Marvel is hoping to avoid that with Black Widow as the movie is supposed to kick off Phase Four in the MCU, now later this year. If even more shuffling has to be undergone with the other studio movies also supposed to come out in 2020, there is a scenario where we may not get a Marvel movie at all this year, a prospect I'm not looking forward to or hoping for.
A few weeks ago the Internet came together to mourn the loss of Black Widow in theaters during its original opening week. At the time, it sort of felt like we were all in this quarantine life together, but a lot has changed in the world since then. Rates have gone up in various places across the United States and theater chains like Regal and AMC have had to rethink their plans for reopening. The movies are very much still in a state of flux, but despite this having gone on for months, it's still a tough pill to swallow.
While I'm grateful for my health and my ability to work from home and I know missing out on the movies is not something to whine over, it's still hard to remember what happened, and how we got here, much less slog through a world that's missing a lot of the small joys we all look forward to, in my case, plunking down into big, comfy theater seats. Remembering that we'd be at the point where we could pre-order Black Widow's release really just highlights how far we've strayed from where we thought we'd be this year. Stay safe and be kind to one another.
Your Daily Blend of Entertainment News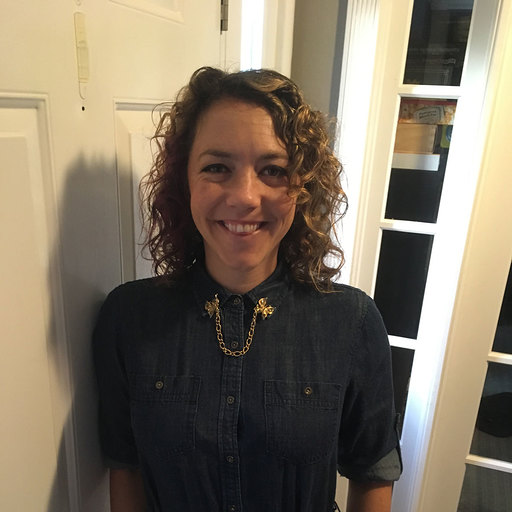 Reality TV fan with a pinch of Disney fairy dust thrown in. Theme park junkie. If you've created a rom-com I've probably watched it.