Eliza Schuyler Hamilton: 6 Things To Know About Her After You've Watched Hamilton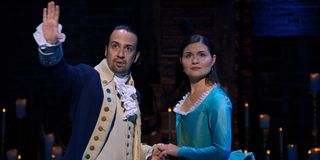 Just when Hamilton fever and the hype surrounding Disney+ were starting to trail off, the insanely popular Broadway musical dropped on the streaming platform in early July 2020, rekindling the fire that swept through pop culture just a few years earlier. The story of one of our nation's most complicated — and sometimes forgotten — founding fathers included some of the best musical numbers, acting performances, and theatrics seen on Broadway. Oh, and it helped tell shed light on perhaps the strongest character of the whole bunch: Eliza Hamilton.
Elizabeth Schuyler Hamilton, portrayed by Phillipa Soo in the original Broadway run of Hamilton, was not just the wife of one of America's founding fathers. No, Eliza as she was known, was not only an inspirational and successful philanthropist in life, but also one with a legacy whose impact is still felt today. And while she may not receive as much fame or glory as her husband, Alexander Hamilton, Eliza's story is worth of a musical of its own. Her story is that good…
Eliza Hamilton Learned To Play Backgammon From Benjamin Franklin
Before she even met Alexander Hamilton, Eliza Schuyler had already led quite an eventual and adventurous life. Being the daughter of Continental Army General Philip Schuyler, a young Eliza had encounters with quite a few notable founding fathers, but none compared to her run-in with Benjamin Franklin, who once stayed with the Schuyler family while traveling up to Canada. In Ron Chernow's Alexander Hamilton on which the Broadway musical is based, the biographer wrote that while Benjamin Franklin was visiting her family in April 1776, the diplomat taught the young Eliza how to play backgammon, which is something not many people could say. If only Lin-Manuel Miranda had found a way to sneak that story into his musical.
Eliza Hamilton Named Her Youngest Child Philip II In Honor Of Her Oldest Son Who Died In A Duel
Alexander Hamilton wasn't the only member of his family to die as a result of a duel as his oldest son, as revealed in Hamilton, Philip would suffer a similar fate three years earlier in 1801. According to the New York State Museum, Eliza was pregnant with her eighth child at the time of Philip's death. Upon the birth of the child six months later, Eliza and Alexander Hamilton named him Philip after his older brother who perished just months before he was born.
In Allan McLane Hamilton's 1910 book The Intimate Life of Alexander Hamilton it was noted that unlike his older siblings, Philip II Hamilton lived a live of poverty after his widowed mother was left to pay off her late husband's debts following his 1804 death by the hand of Aaron Burr.
Eliza Hamilton Held A Grudge Against James Monroe For At Least 20 Years After He Leaked Her Husband's Affair
It is said that Eliza Hamilton could hold a grudge like no one else, and that was very much true in the case of the fifth President of the United States James Monroe, who Hamilton felt was responsible for ruining her husband's reputation and political aspirations by leaking proof of Alexander Hamilton's affair. According to the Washington Post, Eliza even refused to speak with Monroe some 20 years after the fact, even when he came to visit her.
Eliza Hamilton Helped Raise Funds For The Washington Monument And Was Part Of The Star-Studded Procession At The Cornerstone Ceremony
In the final song of Hamilton, "Who Lives, Who Dies, Who Tells Your Story," Eliza Hamilton's character runs through the list of everything she accomplished in the years following her husband's death. One small section touches on Eliza's role in the planning, funding, and construction of the Washington Monument, and that wasn't something made up for the musical, as the real-life Eliza Hamilton was instrumental in getting support for the project. According to the Smithsonian, Eliza helped former First Lady Dolley Madison raise money for the tribute to her late husband's mentor. Eliza even lived long enough to attend the cornerstone-laying ceremony in 1848, which was also attended by future president Abraham Lincoln.
The Private Orphanage Eliza Hamilton Helped Start Still Provides Counseling And Services To 5,000 Families A Year
One of the most touching moments of the final minutes of Hamilton is when Eliza Hamilton sings about how she is most proud of the orphanage she created in New York City. Two years after Alexander Hamilton was shot down by Aaron Burr, Eliza helped found the Orphan Asylum Society, the first private orphanage in New York. Astonishingly enough, the organization is still around today, having since become known as Graham Windham. More than just the humble orphanage Eliza Hamilton help start more than 200 years ago, the community and family outreach center helps nearly 5,000 families a year who are suffering from the effects of neglect, abuse, and poverty.
Eliza Hamilton Also Established The First School In The Washington Heights Neighborhood Of Manhattan
One part of Eliza Hamilton's life after the death of Alexander Hamilton that Lin-Manuel Miranda didn't include in the final moments of the Broadway hit was the formation of the first school in the Washington Heights neighborhood of New York City, which is where the show's creator and lead actor was born and raised. According to Elle, the Hamilton Free School was founded in 1818 and was free of cost because Eliza believed all children should have access to education. Sitting down with Grantland back in 2015, Miranda revealed that he even had a line about the school ready to include, but he couldn't find a natural way of working it into the final cut of the musical. Maybe next time.
That is just a small piece of Eliza Hamilton's amazing story. Who knows, maybe enough people will be moved by the amazing story of her life and marriage to one of the most complicated figures in America's early days and make a musical about the philanthropist one of these days. Until then, make sure to check back for more great stories about Hamilton, its cast, and the legacy it has left behind here on CinemaBlend.
Your Daily Blend of Entertainment News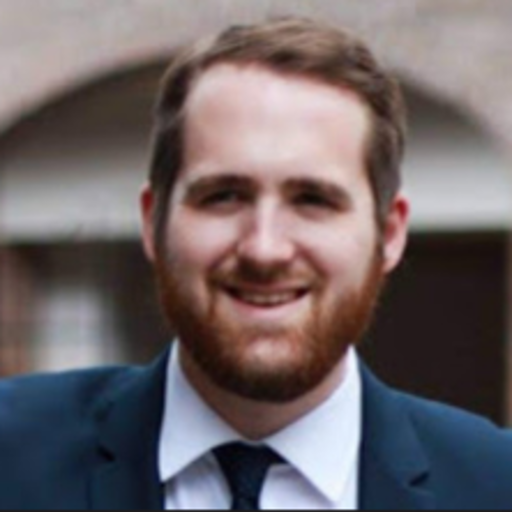 Philip grew up in Louisiana (not New Orleans) before moving to St. Louis after graduating from Louisiana State University-Shreveport. When he's not writing about movies or television, Philip can be found being chased by his three kids, telling his dogs to stop barking at the mailman, or yelling about professional wrestling to his wife. If the stars properly align, he will talk about For Love Of The Game being the best baseball movie of all time.