Harry Potter: 7 Major Questions We Still Have About The Future Of JK Rowling's Books And Movies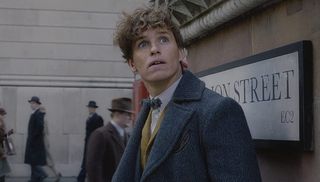 (Image credit: (Warner Bros))
Petrificus Totalus? For Harry Potter fans, it's been some time since the franchise moved forward in a significant way. Fantastic Beasts 3 is now almost two years away from its release date and it feels as if we've had enough time to re-read all four thousand pages of the Harry Potter book series and coordinate our own production of The Cursed Child.
Sure there's been a few tidbits here and there from J.K. Rowling's Wizarding World. Daniel Radcliffe is reading through The Sorcerer's Stone, a star-studded audiobook for her Harry Potter folktale compilation The Tales of Beedle the Bard recently came out and the author launched a fun new site called Harry Potter At Home. But it's time to get serious here. The color scheme of the Half-Blood Prince movie serious. Here are all the major questions we have about the future of Harry Potter:
What's Up With That Major Fantastic Beasts 2 Lineage Twist?
The last Harry Potter movie was 2018's Fantastic Beasts: The Crimes of Grindelwald and the ending left us with a big cliffhanger to ponder. The second Fantastic Beasts revealed that Ezra Miller's Credence Barebone was the long lost brother of Jude Law's Dumbledore that we'd never heard about. Granted, Credence was delivered the news by an unreliable source, Johnny Depp's Grindelwald, but it was the huge twist of the movie. If it's simply misdirection, it would feel manipulative to fans.
The twist left a sour taste in many of our mouths because well… it felt like a big Star Wars-esque move (not every plot point needs to revolve around lineage Hollywood)! And it just doesn't add up to the timeline of what we know about the Dumbledores. The Harry Potter books indicated that Albus had two siblings, Ariana and Aberforth, not someone named Aurelius. Plus, Albus' mom Kendra supposedly died in an explosion in 1899, Credence is supposedly eighteen years old and living in 1926. That math does not line up folks. Will J.K. Rowling explain this plot hole going forward or will the franchise disregard more details from the initial books? And what does this twist even mean for Fantastic Beasts? It feels more random than shocking right now.
Can The Fantastic Beasts Franchise Pick Up Enough Momentum To Complete Its Planned Five Film Arc?
Coming off Crimes of Grindelwald, there's another major question on our minds considering the commercial performance of the film. The 2018 movie made a lot of money – $654.8 million worldwide on a reported $200 million budget – but in comparison to other films in the franchise it performed way below expectations. It made little more than half of the earnings of 2011's Deathly Hallows Part 2 for example. Crimes of Grindelwald also made about $150 million less than the first 2016 film. Not to mention the reception of the movie itself. It currently stands as the bare-bottom of Rotten Tomatoes Harry Potter ranking at 36%. It was the first movie from the Wizarding World to be deemed "rotten" and audience agreed with their 54% score and B+ Cinemascore grade.
In order for the franchise to survive, Fantastic Beasts 3 is going to need to perform better than the second installment and really draw in fans again. The movie is already responding to the disappointment by hiring a pivotal screenwriter to the Harry Potter films, Steve Kloves, as a co-writer with J.K. Rowling. The movie is also reportedly going to be twice the size of the other films and one of the film's stars has teased there's a "massive war" coming in the threequel. If it doesn't succeed in this and bombs harder than Crimes of Grindelwald, we could be looking at an unfinished franchise for one of the most famous properties to hit the big screen.
Will Dumbledore and Grindelwald's Romance Ever Get Screen Time?
Another controversy surrounding the Harry Potter franchise is the matter of Dumbledore and Grindelwald's relationship. After the book series was published, fans learned from J.K. Rowling that a young Albus fell in love with Gellert before finding out his plans to find the Deathly Hallows and lead a wizarding revolution. However, when it came time for their romance to be portrayed on the big screen, it was barely hinted at. Going into Crimes of Grindelwald without this context, you wouldn't have any idea of this element of the story.
In the Crimes of Grindelwald bonus features, Rowling spoke out about the character's relationship, saying their relationship was "incredibly intense" and had "sexual dimension," but she is "less interested in the sexual side" of things. Fans quickly took issue with Rowling's decision, especially those looking forward to seeing LGBT representation in the franchise. Following the massive backlash, we're curious if Rowling will take some of it to heart and be more straightforward about the Dumbledore and Grindelwald romance or continue to leave it out of the Fantastic Beasts storyline.
Will The Harry Potter Find A Place On HBO Max?
The newest streaming service joining the likes of Netflix and Disney+ is HBO Max this spring. Since it is under the Warner Bros umbrella, one might imagine it would be the one-stop shop for everything Harry Potter, but at the time of launch only Fantastic Beasts: Crimes of Grindelwald will be available. The original eight movies are currently tied up in an exclusivity deal with NBCUniversal until 2025 and will find a temporary home on Universal's own upcoming platform Peacock come July.
Looking to the future of HBO Max, we can't help but wonder if the streaming service will produce original content from the Wizarding World of Harry Potter in the future. The franchise is among the most profitable for Warner Bros, so they might want to produce more Harry Potter content on the platform to draw in subscribers. We imagine the books could be a great pick for HBO Max to remake into an epic series or maybe another spinoff? HBO Max is also taking big swings with series based on DC comics starring Green Lantern and Justice League Dark.
Is J.K. Rowling Planning To Write More Novels In The Series?
J.K. Rowling really found her place as one of the most influential modern names through her seven Harry Potter novels. Once the series became a phenomenon, the author has been involved in all sorts of other endeavors to build her Wizarding World empire. She has been instrumental in the Universal Studios' Wizarding World, she wrote the for stage play The Cursed Child and is writing the film scripts for Fantastic Beasts. She's helped translate her vision to just about every medium of entertainment, but will she ever go back to basics? Back in 2015, she left her options open with these words:
It doesn't seem likely that J.K. Rowling would suddenly dive into more novel-writing when she's hard at work at a five-film Fantastic Beasts film arc and she by no means needs to given her success. But it would be pretty amazing to experience the magic of a new Rowling novel again.
Will The Cursed Child Ever Be Adapted Into A Movie?
Back to the film side of things, J.K. Rowling does technically have a new book on the shelf that has yet to be adapted for the big screen. 2017's The Cursed Child is a playscript that was released just as it was being adapted for London's West End and later Broadway. Cursed Child takes place almost 20 years after the events of Deathly Hallows and follows Harry Potter now a father and the other main characters of the series as adults. Harry has three school-aged kids now going to Hogwarts. They have classmates related to the likes of Draco Malfoy, Ron Weasley and Hermione Granger.
The play seems like it would be the perfect way for the original cast of the Harry Potter movies to reprise their roles one more time. However, it's not been 20 years since Harry Potter and the Deathly Hallows Part 2 hit theaters. If an adaptation wants to stay true to the timeline, we're looking at a 2030 release date. For the most part, the Harry Potter cast seem content with pursuing other endeavors than more Potter movies, but Cursed Child could be a worthy opportunity? For now, a movie does not seem to be in the works at all even though fans totally got fooled into thinking an announcement was coming last year. Spoiler alert: The Cursed Child just changed up their logo.
Will The Original Cast Return To The Franchise In Another Way?
Now ten more years is a long time to wait to maybe get a Cursed Child adaptation. We just want to see the cast together again and get those nostalgia tears going. Deathly Hallows Part 2 will reach its ten-year anniversary on July 11, 2021. Can we get a reunion special please? HBO Max is already getting the Friends cast back together for a special of their own, so perhaps the streaming service will celebrate this milestone next year? The cast already seem to keep in contact. Tom Felton posted this cute picture with his "schoolmates" back in December:
The Harry Potter series itself is currently reaching 23-year-old, its 2022 milestone could also signal a cause for celebration too. Overall there are a ton of questions we have about the future of Harry Potter as the Wizarding World continues to expand. Stay tuned here on CinemaBlend for more news on the famed franchise.
Your Daily Blend of Entertainment News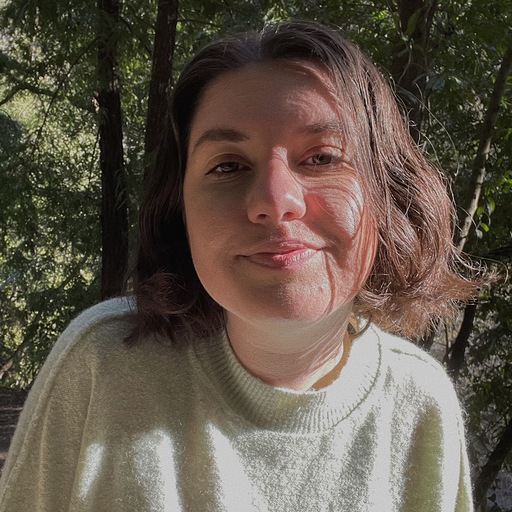 YA genre tribute. Horror May Queen. Word webslinger. All her writing should be read in Sarah Connor's Terminator 2 voice over.