Should Marvel Studios Make Deadpool 3? Let's Talk This Out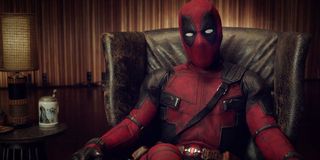 As we head into the madness of Comic-Con @ Home, there's a subject of recent discussion that feels like a perfect segue into the spirit of the event. With Deadpool 3 seemingly in doubt, at least if creator Rob Liefeld's opinion is anything to go by, there's a larger question that feels ripe for the asking: should Marvel Studios move forward with making a Deadpool 3, or should Wade Wilson be allowed to slink back into the corners of our memories with two films in the can?
There's a solid case for both sides of the coin, and we're about to talk them out at length. But don't think this is the end all/know all argument for the Ryan Reynolds-led threequel, as you'll have your chance to vote on whether or not there should be a Deadpool 3 at the end of this exercise. For now though, let's start with the argument that this project should move forward, as many still hope it will.
The Case For Deadpool 3 At Marvel Studios
The most obvious reason for Deadpool 3 to move forward is the fact that, according to Ryan Reynolds himself, Marvel Studios is already hard at work on trying to make that film fit into the Marvel Cinematic Universe. So this already doesn't feel like a question of if, but moreso when this will happen. Once Marvel Studios, as well as Ryan Reynolds, set their mind to doing something, there's very little that can stop either of their engines from blazing full steam ahead.
On top of those combined efforts to make Deadpool 3 happen, there's also the fact that the universe of the X-Men-adjacent potty mouth is still ripe for possibilities to be explored. With X-Force also in development under Fox's previous stewardship of the franchise, it's not like Deadpool 3 would be a one-and-done effort, as there's still a lot to dig into with Wade Wilson and his new friends, who were totally revived in the end credits of Deadpool 2.
Finally, if Deadpool 3 pushes forward, two very important doors could open as a result. Not only would the continuation of the franchise keep the hope alive for a very R-rated side of the Marvel Studios family, but it would also keep the oven warm for a fresh batch of X-Men movies. Which means we'd get to hear some prime jokes involving how Professor Xavier had some work done, and that this Wolverine isn't as dreamy as that other fella. If the gears for Deadpool 3 keep turning, the MCU might just find its way into its next era of prosperity.
The Case Against Deadpool 3 At Marvel Studios
While assurances have been made about Deadpool 3 remaining an R-rated enterprise in the Marvel Studios playground, there's some doubt to be had that this is a promise that will be upheld. The release of the PG-13 version of Deadpool 2, known as Once Upon a Deadpool, felt like a litmus test as to whether or not the franchise would survive such a conversion. Even though a third film may be in the planning phases, there's still one sneaky way that Marvel Studios could continue to test this strategy out.
Through a slew of presumed cameos throughout the rest of the Marvel Cinematic Universe, Deadpool could slowly be defanged into a more PG-13 friendly context. And why would Marvel Studios want to put Deadpool 3 in a less mature ratings bracket? Because it may help Wade Wilson do something he's never done before: cross the $1 billion mark. Both previous Deadpool films have stalled out around the $780 million mark, which definitely shows the viability of an R-rated comic book film. However, this is Marvel Studios we're talking about here, and while it still has a couple of sub-$1 billion properties on their hands, the potential of Deadpool 3 to cross over that threshold feels pretty stable when projecting the extended market share of a PG-13 rating.
This hypothetical decision makes a PG-13 Deadpool sequel almost certainly sound like a watered down follow-up that sells out the character in the name of the powering the Marvel machine at large. Much like Marvel Studios backpedaled on the prospect of Doctor Strange in The Multiverse of Madness being the first horror film of the MCU, Deadpool 3 feels like it's on the edge of becoming another product that sees the studio breaking with what's previously been pledged, all in the name of beefing up box office grosses. Much like a horror-less Doctor Strange sequel sounds like a course correction that's in the name of keeping younger audiences in the picture, a softened Deadpool 3 seems like it spells a lame death of a franchise that started out as a brilliant comedy that stood contrary to the comic movie formula.
What's The Best Path For Deadpool 3 Moving Forward?
If Marvel Studios is going to make Deadpool 3, it needs to stay true to the promise that it'll be allowed to be an unfettered R-rated comedy. As we've seen in the Marvel Cinematic Universe's past, when there's too much of a focus on bringing a title into the structured approach of the MCU, trouble brews and people start to get upset. Not to mention that if the studio is set on honoring Rob Liefeld's character, structure isn't the name of the game.
Deadpool, while having a definable story arc and an internal, franchise-driven logic, is at its heart a chaotic franchise. If Wade Wilson is going to continue to wage war with the fourth wall in the Marvel Cinematic Universe, he needs to be able to do so on his terms. Sure, cameos in other series will be defined by the parameters of those respective films, and PG-13 appearances are unavoidable. So long as there's a franchise proper that lets the Merc with The Mouth get as raunchy and horrid as an R-rated film will allow, that's all fine and dandy.
The key to bringing Deadpool 3 into the world is letting Deadpool be himself. In the best case scenario, the X-Force and X-Men franchises would have a perfect pathway to existence, bringing new tales of mutant forces of good and evil to the world once again. Failing that, we'd be getting a compromised third entry to a franchise that's already starting to feel the fatigue of diminishing returns, and we all know how well that works out for all involved.
Rob Liefeld may have some misgivings about whether or not Deadpool 3 is going to take off or not, but even if his fears are unfounded, the right approach is key to keeping Ryan Reynolds' Marvel franchise running smoothly. A lot of the Marvel Cinematic Universe's future could ride on what happens next, so the powers that be should think long and hard before moving in either direction. It's what Wade Wilson would want the world to do.
With both sides on the table, it's now time for you, the readers, to tell us how you feel about a potential Deadpool 3. Vote in the poll provided below, and don't forget to show your work in the comments section. As it stands, Deadpool and Deadpool 2 are the complete Wade Wilson arc and cinematic achievements in their own right.
This poll is no longer available.
Your Daily Blend of Entertainment News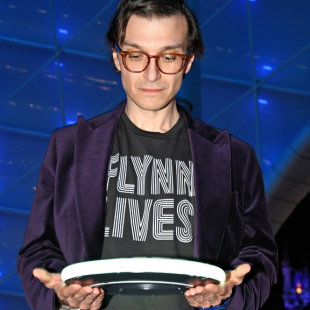 Senior Movies Contributor
CinemaBlend's James Bond (expert). Also versed in Large Scale Aggressors, time travel, and Guillermo del Toro. He fights for The User.