Host Vs. Unfriended: Which Is The Scarier Video Call Horror Movie?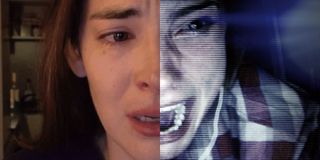 WARNING: the following article contain spoilers for both Host and Unfriended. If you have not seen either yet, we recommend you try logging back in later.
A new movie sub-genre has emerged in recent years, unofficially dubbed as "video call horror," which tells the story entirely through characters chatting via webcam. This concept hit the mainstream with Blumhouse's Unfriended in 2015 and most recently got people talking again with Host, a very timely use of that framing device exclusively available on Shudder, an all-horror streaming platform. The question is, which of these gems can we call the crown jewel of this surprising horror trend?
I believe that both movies are excellent, especially as films that sound too gimmicky to work on their own. Yet, Host, from British co-writer and director Rob Savage, and Unfriended, directed by Levan Gabriadze (and even its more grounded 2018 sequel, Unfriended: Dark Web), make clever use of their concepts, turning limitations into strengths with satisfyingly unique results. However, in my opinion, only one proves to be the more unique and satisfying horror film.
It was inevitable that Host and Unfriended would be subject to comparison, but few could have expected how much they do contrast from each other. The following is an analysis of that, based on criteria that constitutes a more terrifying cinematic experience. Only one can be the scariest in video call horror, so let's zoom in.
The Set-Up
The premises of both Host and Unfriended are virtually identical: a group of friends are cyberstalked by an evil entity during an online video conference. Yet, there is one distinction to the general set-up of each film that is crucial to how they stand against each other.
The Set-Up For Host
Forced into quarantine amid the outbreak of COVID-19 in the UK, it is Haley's (Haley Bishop) turn to choose the week's activity for her friends to share over Zoom. She decides to invite a medium onto the call to guide them through a seance, during which they discover that it is especially important to keep the circle unbroken when contacting spirits remotely. Just when they thought their national lockdown could not get any worse, they accidentally conjure an entity that puts all of them in grave danger.
The Set-Up For Unfriended
On a night in which their parents must have forbade them from leaving the house, a group of teenagers are hanging out via Skype on a what happens to be the suicide anniversary of their classmate, Laura Barns (Heather Sossaman). Someone only identified by the username "Billie227" invites themselves onto the call and forces them into a deadly game of "Never Have I Ever." Unable to block the stranger or remove themselves from the meeting, the characters suspect they are being toyed with from someone beyond the grave who may be from their past.
Neither film gets points for having the more "believable" supernatural antagonist. However, I do find a random demon of great evil and unexplainable power using a mandatory quarantine to its advantage scarier than kids who live relatively close to each other facing the wrath of a tech-savvy ghost from their past (more on that later). In that regard, Host easily takes this round.
Tension Building
If there is one key element to a good horror flick that both Host and Unfriended have mastered, it is taut, high-wire suspense - something few would have expected from a film framed as a video call. Indeed, the surprisingly effective way one of these films uses that gimmick to build tension is what gives it an edge over the other.
How Host Builds Tension
For a film as thematically and aesthetically modern as Host, it is very light on references to technology and internet culture, save your basic Zoom features (facial filters, custom backgrounds). Not to mention, clocking in at less than an hour, not much time is taken to provide enough character exposition to build tension off of. Instead, it manages to get under your skin by indulging in horror tricks of a more traditional nature, almost purely, and quite effectively, preying on the senses of it audience.
How Unfriended Builds Tension
Unlike Host, the plot of Unfriended is largely based on exposition, especially when you discover the enemy is Laura Barns seeking revenge on her classmates for cyberbullying her by challenging them to confront their own dark secrets with major consequences for dishonesty. The film even makes clever use of modern internet habits to create suspense, especially Blair's (Shelley Hennig) furious typing and retyping of an IM that could save her boyfriend, Mitch (Moses Storm). The target audience can surely relate to that, just maybe not at the same severity, at least.
This round is tough one, especially because I am a sucker for the sensory-driven suspense of Host. Yet, I am almost in greater awe by how Unfriended doubles down on its gimmick by turning software often taken for granted into instruments of psychological torture. *So, Unfriended takes this point. *
Jump Scares
Horror fans may no longer care to count this as worthy criteria, and understandably so. However, even I can appreciate a good jump scare, especially when you compare their effectiveness using Host and Unfriended as examples.
Jump Scares In Host
There are some horror films that actually tend to be good at luring the audience into anticipating a great fright, but to disappointing effect once the "frightening moment" proves cheap. Thankfully, that is never the case for Host, which is refreshingly successful in the area of jump scares. This is achieved, in particular, by an almost thorough lack of quick cuts to ruin its "one-take" illusion, ensuring an unrelenting series of satisfying, unexpected payoffs to periods of enormous intensity.
Jump Scares In Unfriended
As evident by the results of the last round, Unfriended is nothing short of a masterclass in suspense, but the visual payoffs are, unfortunately, just one anti-climactic death scene after another. Intended to be devastating, character fates are hindered by a cheesy execution (such as one murder by blender) and the incessant cutaways masked as some "connection interference" that only cheapen the effect.
While the jump scares in Unfriended do not really devalue the preceding tension, they rarely live up it either. The clear victor for this round is Host, with bonus points for never relying on faux connection problems to hide any visual shortcomings.
Special Effects
When it comes to low budget horror, sometimes a powerful story is enough to distract from poor special effects. Such is the case for both Host and Unfriended, but given this is a battle for cinematic dominance, we are going to be a little choosy.
Special Effects In Host
Thinking back to my praise of Host not using "network interference" to hide visual shortcomings, I can't recall it having many visual shortcomings in the film at all. This is one of the more astonishing things about this micro-budgeted, three-month production entirely shot remotely by webcam in which most of the special effects are practical and genuinely disturbing, showing the full extent of the terror and carnage as much as possible. It only comes closest to Unfriended's fake cutaway scene with Caroline's (Caroline Ward) brutal demise partially hidden behind her custom Zoom background (also used as a brilliant tension-building tool early on).
Special Effects In Unfriended
I do applaud Unfriended for its visible moments of gore and little use of CGI (excluding the fact that computer graphics are crucial to the plot). I do not approve, however, of the film's unconvincing use of CGI. The worst offense occurs when the ghost of Laura reveals herself, lunging out from the shadows toward Blair in a final POV shot that is a little too reminiscent of most found footage movie endings.
Blumhouse has made a living off of showing that even a low budget does not mean low quality, but the CGI in Unfriended does nothing to support that case. If only its practical effects in those bland death scenes packed as good a punch as Host does, it could have secured another win here. Alas, the point goes to Host.
Host Vs. Unfriended: Which One Wins?
I will always remember and honor Unfriended as the one of the first films to prove to wide audiences that a movie told from the perspective of a laptop has great potential. Yet, by beating the Blumhouse favorite three to one, Host takes its place as the top tier in video call horror movies thus far, for a brilliantly simple and timely premise, refreshingly satisfying jump scares, a masterful play on audience expectations, and special effects better than most mainstream horror. Arguably best of all, it wastes no time to deliver the scares at just 56 minutes of runtime.
Of course, nothing beats the way Unfriended builds tension, not only for how its use of modern day technology doubles as clever social commentary, but for its brutal psychological trickery at the characters' expense. The cast even manages to earn your sympathy, even if the ghostly revenge twist can be seen a mile away. However, for what the film does grandly and with so little, Host secures that same achievement, but at a hundredfold by doing so during a global pandemic, which is a horror that we all know too well.
What do you think? Does Host deserve the crown, is it really just a poor imitation of Unfriended, or do both convince you that video call horror movies are the worst thing to happen to the genre yet? Let us know in the comments and be sure to check back for more information and updates on this enduring sub-genre, as well as even more competitions between your favorite movies and TV shows, here on CinemaBlend.
This poll is no longer available.
Your Daily Blend of Entertainment News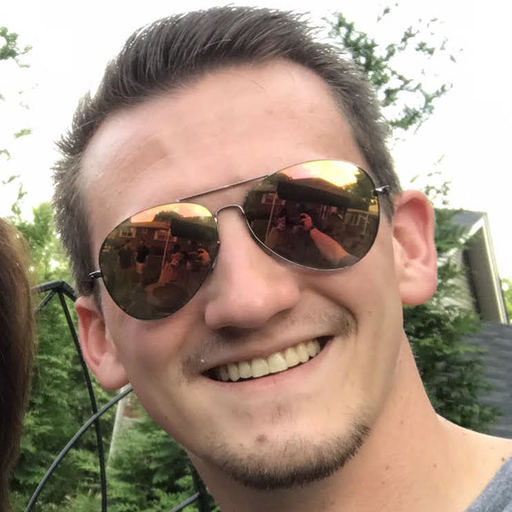 Jason has been writing since he was able to pick up a washable marker, with which he wrote his debut illustrated children's story, later transitioning to a short-lived comic book series and (very) amateur filmmaking before finally settling on pursuing a career in writing about movies in lieu of making them. Look for his name in almost any article about Batman.