The Best Robin Williams Movies And How To Watch Them
There will never be another like Robin Williams...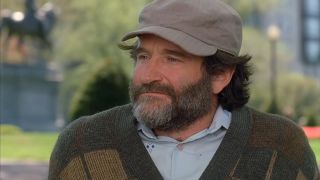 (Image credit: Miramax)
The late, great Robin Williams was one the funniest and most successful comedic actors of his time, but he also boasted a remarkable list of serious roles over the years as well. Films like Good Will Hunting and Insomnia served as a counter to his more famous funny man roles like those in Mrs. Doubtfire, The Birdcage, and even his more family-friendly animated movies like Disney's Aladdin and multiple others.
As hard as it is to believe, it has been nearly a decade since the actor's shocking passing in August 2014, a loss that many of us still feel to this day. And as we continue to look back on the man, the myth, the legend that was Robin Williams, what better way to celebrate his achievements than by looking back on his best movies. Whether you're watching some of these for the first time in years, or for the first time entirely, there's a lot to enjoy from this pack of movies.
Dead Poets Society (1989)
John Keating (Robin Williams) takes a job as the new English teacher at Welton Academy, a prestigious Vermont all-boys prep school where he completely changes the lives of his young students with his unorthodox teaching methods. But when the students' parents and more conservative school officials catch on, they do everything they can to extinguish the fire in the young boys' hearts.
Robin Williams was nominated for an Oscar, a Golden Globe, and numerous other awards for his incredible portrayal of the dedicated and influential teacher in Dead Poets Society, and it's honestly hard to see anyone else handling the role as well as he did. With one classic scene after another, this beloved '80s movie is full of great moments from both Williams and the young cast.
Rent/buy Dead Poets Society on Amazon.
Get it on DVD on Amazon.
Good Morning, Vietnam (1987)
After being brought to Vietnam to lighten things up for U.S. soldiers in the war, radio comedian Adrian Cronauer (Robin Williams) quickly brings joy to the hearts of the young men fighting in the jungle, but has the opposite effect on his superior officers.
Barry Levinson's movie is one of those movies you just have to watch if you're a Robin Williams fan, and not just because it earned him a Golden Globe (though that doesn't hurt). His portrayal of Cronauer, though undeniably funny, showed that the comedian had a great deal of depth and could pull off dramatic moments when called to do so.
Rent/buy Good Morning, Vietnam on Amazon.
Get it on Blu-ray on Amazon.
The Fisher King (1991)
Radio shock jock Jack Lucas (Jeff Bridges) discovers his actions can have unforeseeable consequences when his words inspire a man to commit a mass murder-suicide in New York City. Years later, the down-on-his luck misanthrope finds redemption when he encounters Parry Sagan (Robin Williams), a homeless man with his own tragic story who is looking for the Holy Grail.
Directed by Terry Gilliam, the 1991 fantasy drama, The Fisher King, is another showcase of Robin Williams' ability to pull off irrevocably broken characters and balance comedy with drama to create unforgettable performances. At times heartbreaking and others hilarious, this exploration of grief and its effect on the psyche is top notch.
Rent/buy The Fisher King on Amazon.
Get it on Blu-ray on Amazon.
World's Greatest Dad (2009)
After his teenage son accidentally kills himself in an autoerotic asphyxiation accident, struggling writer and single father, Lance Clayton (Robin Williams), attempts to preserve his son's legacy (and prevent further embarrassment) by penning a "suicide note." Once the letter is published in the school newspaper, Lance's life is further turned upside down.
One of the Robin Williams dark comedies no one talks about, World's Greatest Dad is an unforgettable experience that is absurdly funny albeit tough to swallow at times. Written and directed by Bobcat Goldthwait, this satirical dramedy doesn't pull its punches and has quite a bite.
Stream World's Greatest Dad on Hulu.
Rent/buy World's Greatest Dad on Amazon.
Get it on DVD on Amazon.
Jumanji (1995)
Decades after being sucked into a mysterious board game, Alan Parrish (Robin Williams) is freed from its clutches to find a modern world that he doesn't understand. The town he once knew is a shell of its former self, his family's shoe factory long shuttered, and his childhood home is overrun with monkeys, dangerous vegetation, and a cutthroat hunter with a bone to pick.
Directed by Joe Johnston, Jumanji is a movie that blends action, adventure, and old-school horror to create an exciting and exhilarating romp the whole family will enjoy. Whether Robin Williams is interacting with Bonnie Hunt's Sarah Whittle, David Alan Grier's Carl Bentley, or the child actors (Kirsten Dunst, included) who appear in the movie, he always looked like he was having the time of his life, even if he also looked scared most of the time.
Rent/buy Jumanji on Amazon.
Get it on Blu-ray on Amazon.
The Birdcage (1996)
A gay Miami drag club owner, Armand Goldman (Robin Williams), is forced to hide his true identity, and his relationship with his partner, Albert (Nathan Lane), after his son becomes engaged to the daughter of the conservative Senator Kevin Keeley (Gene Hackman).
Robin Williams was at his best when playing over-the-top personalities, and the late comedian plays not one, but two characters (the actual Armand Goldman and the more straight-laced version of Armand during the dinner) in The Birdcage. Also, watching the more masculine version of Armand give Albert pointers on how to become more manly makes for some incredibly humorous scenes. It's just too bad we'll never get that sequel.
Stream The Birdcage on Prime Video.
Get it on Blu-ray on Amazon.
Insomnia (2002)
Embattled LAPD detective Will Dormer (Al Pacino) is sent up a quiet Alaskan fishing village to the help solve a mystery murder, but he soon finds himself in a psychological cat-and-mouse chase with Walter Finch (Robin Williams), the suspected murderer who knows the secret to Dormer's deteriorating mental state.
If you are looking for a different and more sinister Robin Williams then look no further than the oft forgotten Christopher Nolan thriller, Insomnia. The typically funny man is anything but in his portrayal of the demented yet unassuming writer-turned-killer who seems to take great pleasure in playing head games with a police detective that hasn't slept in seven days. Easily one of Christopher Nolan's best movies, this 2002 crime thriller is full of multi-dimensional characters and some incredible shots that teased where the director would go in the following years.
Stream Insomnia on Tubi.
Rent/buy Insomnia on Amazon.
Aladdin (1992)
The riff-raff, street rat Aladdin (Scott Weinger) is sent to a mysterious treasure trove by the nefarious Jafar (Jonathan Freeman) to secure a magical lamp but accidentally frees the trapped Genie (Robin Williams) and is granted three wishes of his choosing.
It would be hard to imagine having anyone but Robin Williams be the voice of the magical blue genie with an endless collection of tricks up his sleeve in this 1992 animated classic, Aladdin. The veteran actor-comedian gave the world some of his best lines, songs, and impressions we've seen in a Disney movie, and that's only some of the hours of material that made the final cut.
Stream Aladdin on Disney+.
Rent/buy Aladdin on Amazon.
Get it on Blu-ray on Amazon.
August Rush (2007)
An orphan that happens to be an insanely talented musician (Freddie Highmore) is taken under the wing of a homeless musician (Robin Williams) who tries to take advantage of the young boy's musical ability for his own gain while the boy's mother searches feverishly around New York City for her missing son.
If you want to see Robin Williams playing an over-the-top jerk with terrible facial hair and even worse motivation, then August Rush is the way to go. Williams' depiction of the unsavory character, like the 2000s family movie, is often overlooked when discussing the late actor's stacked filmography.
Rent/buy August Rush on Amazon.
Get it on Blu-ray on Amazon.
Mrs. Doubtfire (1993)
A father (Robin Williams) of three takes an unorthodox approach to getting to spend time with his children following a heated divorce from his wife (Sally Field) and learns a little something about himself along the way.
Mrs. Doubtfire will always be in the running for Robin Williams' most hilarious and most recognizable movie and there's a good reason for that — the actor chews up every line and becomes the center of the universe in every scene in which he is featured. And while some aspects haven't aged well in the 30 years since its release, the movie remains a classic all these years later.
Stream Mrs. Doubtfire on Hulu.
Rent/buy Mrs. Doubtfire on Amazon.
Get it on Blu-ray on Amazon.
Good Will Hunting (1997)
Will Hunting (Matt Damon) finds himself on a life-altering journey after he completes a difficult math problem while on a janitorial shift at MIT. Through interactions with an acclaimed mathematician (Stellan Skarsgård),a therapist (Robin Williams), a new love interest (Minnie Driver), and as his friends, the young genius discovers his true potential in this all-time great Boston movie.
Robin Williams won an Academy Award for his portrayal of Will's therapist, Sean Maguire, in this 1997 coming-of-age story about a genius from the other side of the tracks. Unlike the roles he was taking at the time, Good Will Hunting gave Williams the chance to push himself to his limits. And the look on his face when Will steals his "I gotta go see about a girl" line is the stuff of legend.
Stream Good Will Hunting on Max.
Rent/buy Good Will Hunting on Amazon.
Get it on Blu-ray on Amazon.
Robots (2005)
When the evil Phineas T. Ratchet (Greg Kinnear) takes over the company for which inventor Rodney Copperbottom (Ewan McGregor) wants to work, the heroic robot and his close friend Fender (Robin Williams) formulate a plan to restore order in Robots, the underrated 2005 animated adventure based on the work of acclaimed writer and illustrator William Joyce.
Just like he did in Disney's Aladdin, Robin Williams goes all out as Fender in Robots. Hijinks, gags, and plenty of put-on voices make this one a must-see for all of the completionists out there.
Stream Robots on Max.
Rent/buy Robots on Amazon.
Get it on DVD on Amazon.
Hook (1991)
A grown-up Peter Pan (Robin Williams) is forced to return to Neverland after his old arch enemy, Captain Hook, (Dustin Hoffman) kidnaps his two young children. But before taking on the villainous pirate, Pan must get back in touch with the innocence and carefree nature of his youth.
Over the years, Hook has fallen out of favor with critics and fans of Peter Pan, but this 1991 Steven Spielberg fantasy film isn't as bad as everyone makes it out to be, and that's thanks to the charisma and charm of Robin Williams in her portrayal of the lost boy himself.
Stream Hook on Netflix.
Rent/buy Hook on Amazon.

Awakenings (1990)
A tireless doctor (Robin Williams) thinks he has come up with the cure for several catatonic patients who are suffering from encephalitis in a Bronx hospital, and takes extraordinary measures to treat the patients so many have given up on in the past.
Watching Williams' Dr. Malcolm Sawyer form a great doctor-patient relationship that turns into a timeless friendship with Robert De Niro's Leonard Lowe is inspirational if nothing else. Combine that with Williams' ability to lose himself in the role makes Awakenings a must-watch for those who haven't seen it yet.
Rent/buy Awakenings on Amazon.
Get it on DVD on Amazon.
Night At The Museum (2006)
A security guard (Ben Stiller) at the Museum of Natural History quickly discovers that a mysterious curse is causing all the exhibits to come to life.
Robin Williams as Theodore Roosevelt should be all you need to know about Shawn Levy's hilarious 2006 family-friendly comedy. Seriously, has anyone played the 26th President of the United States better than the late actor did in Night at the Museum and its two sequels? I think not.
Stream Night at the Museum on Disney+.
Rent/buy Night at the Museum on Amazon.
Get it on Blu-ray on Amazon.
What Dreams May Come (1998)
After Chris Nielsen (Robin Williams) dies in a car wreck, he is welcomed to the afterlife by a mysterious guide (Cuba Gooding Jr.) as he tries to make sense of the beautiful and infinite world. Things change for the recently deceased spirit once his wife suffers a tragic fate that will upend his path to paradise.
Robin Williams is full of wonder and joy in parts of What Dreams May Come and consumed by guilt and loss at others, which makes for a brilliant exploration of the human spirit. Beautiful and tragic, Williams' performance is one of the best, and overlooked, in his filmography.
Rent/buy What Dreams May Come on Amazon.
Get it on DVD on Amazon.
Bonus: Robin Williams: Come Inside My Mind (2018)
Released four years after his death, Robin Williams: Come Inside My Mind is an intimate exploration of the professional and personal ups and downs of the late actor's life. Through interviews with friends, family, and colleagues, this personal portrait of the man who made us all laugh doesn't hold back.
Anyone who wants to know what made Robin Williams such a unique spirit should watch this 2018 documentary. And if you have seen it, why not watch it again?
Stream Robin Williams: Come Inside My Mind on Max.
Rent/buy Robin Williams: Come Inside My Mind on Amazon.
Each of these Robin Williams movies captures a little essence of the late actor's soul, and the variety in his filmography shows that he was more than capable of handling all kinds of human emotion (and genies and robots, of course). We'll never have another like the late, great comedian, but at least we have his stellar body of work to make us laugh, cry, and feel.
Your Daily Blend of Entertainment News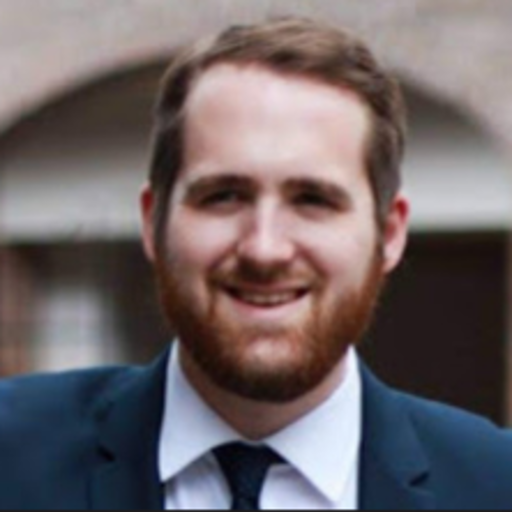 Philip grew up in Louisiana (not New Orleans) before moving to St. Louis after graduating from Louisiana State University-Shreveport. When he's not writing about movies or television, Philip can be found being chased by his three kids, telling his dogs to stop barking at the mailman, or yelling about professional wrestling to his wife. If the stars properly align, he will talk about For Love Of The Game being the best baseball movie of all time.