5 Reasons This Tron 3 News Has Us Excited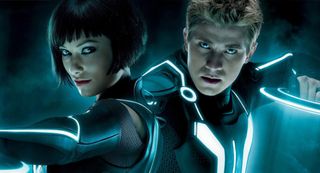 Today, the potential for Tron 3 to get the full green light just got upgraded to "realistic." It's all thanks to the fact that Lion and Mary Magdalene director Garth Davis has been officially tapped by Disney to bring the sequel into further stages of development. With the potential threequel having already gotten Jared Leto to commit as a star, this is a huge sign that has us excited for the potential Tron follow-up. To celebrate this announcement, here's 5 reasons we're absolutely delighted that this news has come to light.
Tron 3 Finally Has A Director To Shepherd It Into Development
As much talk as we've heard surrounding Tron 3's development in recent years, it all felt like wishful thinking. Without a central filmmaker or director to help move the project along with a singular vision, what existed as merely a script and a potential star/production team wasn't a lot to pin one's hopes on. But now, with Garth Davis being put into the driver's seat for those crucial stages of pre-production, it all feels legitimately real now.
Thinking about the process undertaken by Robert Rodriguez and James Cameron that allowed them to hone Alita: Battle Angel as a refined and developed pitch that could shoot months after approval, Tron 3 really only benefits from having a captain at the helm of the ship. And what's more, with Garth Davis apparently impressing Disney with his pitch for the project without experience directing any project on a similar scale, this new hire could bring the legacy of Tron into a new era.
Jared Leto Seems To Be Confirmed For Tron 3
Along with Garth Davis' hiring to develop Tron 3 into fighting shape, it also seems that Jared Leto is the confirmed lead in the film. What that means exactly isn't entirely clear,though when he was in early talks for the role it was rumored he would be playing a program named Ares. Whatever the case, Leto's involvement with Tron 3, both as a star and producer, feels like another step in the right direction for the project.
It's also a good sign that Jared Leto has stuck around with the project for so long, particularly at a time when he's poised to potentially become a bigger player in the superhero world with his lead role in Morbius. With major commitments such as that of a potential director/star team in play, the tone for this new Tron film can start to take shape; and if Jared Leto is known for anything, for better or for worse, it's keeping things interesting.
At This Time, The Tron: Ascension Draft Looks Like It's Still In Play For Tron 3
At the time of the announcement for Tron 3's hiring of Garth Davis, it was mentioned that the most recent draft written by Jessie Wigutow is still the one that's currently in circulation – the one that was initially planned as a sequel for Tron: Legacy and was developing under the title Tron: Ascension. Wigutow has been associated with this potential Tron sequel for quite some time now, specifically since at least 2012 when Tron Legacy director Joseph Kosinski was still connected to the project.
Even if the rumored Tron Ascension draft that was supposed to start filming in 2015 isn't totally intact, its basic architecture could still be intact and used as the story for Garth Davis' Tron 3. This means that we might get the war between the human world and The Grid after all. The downside, however, is that since it's been reported that Disney scrapped the chances of a direct sequel, we might not be seeing this happen with most of, if not any, of the leads from Tron: Legacy, a.k.a. Garrett Hedlund and Olivia Wilde.
Disney's Finally Taking A New Tron Sequel Seriously
The fact that Disney is even spending the time hiring Garth Davis to develop Tron 3 is a decision that says a lot about how they feel about that project at this moment. The interest doesn't seem to be making a direct follow-up to Tron: Legacy, but it's exciting that the property itself is something that the studio is fond of revamping. Even engaging in these early stages of development shows that Tron 3 is something that Disney sees as potentially viable, much like their twin development branches on a Johnny Depp-less Pirates of the Caribbean.
The Tron brand is something that's lodged itself into the minds of fans for decades, which means that while the approach may change from time to time, the property is still a valued piece of Disney history. Right now, putting a director, a star, and a script into development all mean that it looks like the hibernation the brand has seen itself in for almost a decade could be coming to an end.
The Studio's Hopes For Tron 3 Could Lead To Bigger Things
Should Tron 3 get off the ground and be successful, it could me a lot for the future of the property. For example, Disney could revisit the possibility of a direct sequel to Tron Legacy should the fans flock to this new installment, and perhaps also start generating spin-off media like video games, comics, and TV series. It could even mean positive potential futures for other brands that currently aren't being given the love they may deserve.
If Disney is getting serious about a franchise like Tron, there just might be a chance that the powers that be could find themselves pondering over the Alita: Battle Angel sequel that's been in question since that film released to the public in 2019. Surely if Disney can have two different Pirates of the Caribbean movies in play at once, Tron 3 and Alita: Fallen Angel could hypothetically co-exist for fans of both worlds to rejoice in.
It's all speculative at this point, as Tron 3 does not have a solid greenlight from Disney at this point. There's a chance that the project could find itself never leaving development hell, waiting for the next brave talent to tackle the project in their own impressive way. For now, though, we'll just have to wait and see. If you're curious to revisit the glory days of the franchise, Tron and Tron Legacy are currently available to stream on Disney+.
Your Daily Blend of Entertainment News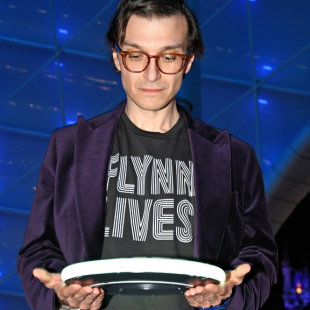 Senior Movies Contributor
CinemaBlend's James Bond (expert). Also versed in Large Scale Aggressors, time travel, and Guillermo del Toro. He fights for The User.