Shanann And Chris Watts: 7 Things To Know Ahead Of Netflix's American Murder: The Family Next Door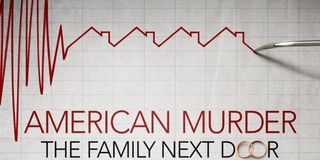 In the early hours of August 13, 2018, in a small Colorado town, Chris Watts murdered his wife, Shanann Watts, their two daughters, Bella and Celeste, and their unborn son, Nico, and disposed of their bodies at his worksite. This shocking act of familicide that grabbed the nation's attention will soon come back into the public eye when Netflix releases American Murder: The Family Next Door on September 30.
With the latest in a line of gripping true crime documentaries hitting the streaming service soon, now might be a good time to go back to the Watts Family Murders, what led up to that fateful morning, and the events that unfolded after Shanann, Bella, and Celeste went missing. Some of what comes next is pretty disturbing and gets ugly at times, so go in knowing that.
Shanann Watts Returned From A Business Trip Just Hours Before She Was Murdered
Shanann Watts returned to her Frederick, Colorado, home from a business trip just hours before she, her two daughters, and unborn son were murdered by her husband, Chris. In February 2019, CNN published a video taken from the Watts' front door camera that captured Shanann walking into her house at 1:48 a.m. with a car pulling out of the driveway. This is the last known footage of the mother before she was strangled and buried in a shallow grave at her husband's worksite, and was obtained through an open records request by CNN's HLN after the case had wrapped up.
Shanann Watts Sold A Weight Loss Supplement, Which Chris Watts Said Had A Negative Effect On Him
There are countless videos of Shanann Watts online where she is providing testimonials and marketing a weight loss supplement called Thrive, which promises to boost energy and increase health through a combination of patches, pills, and shakes. In a 2019 post-conviction interview (via Oxygen) from the Dodge Correctional Institution in Wisconsin, Chris Watts revealed that his wife introduced the product to him through her marketing company, Le-Vel, but added that he didn't like the way they made him feel.
When asked to explain how the patches made him feel, Chris Watts told investigators that they would give him the energy to work longer and harder than ever before but also noted the side effects, which included him losing the ability to sleep more than a few hours each night. Watts can be seen in the bodycam footage taken after his wife was reported missing shaking and drinking what appears to be a protein shake of some kind and another container can be seen in the couple's bedroom after police enter the home.
Leading Up To The Murders, Chris Watts Was Having An Affair
In the weeks leading up to the Watts murders, Chris Watts was having an affair with Nichol Kessinger, who was led to believe that Watts was nearing the end of divorce proceedings with his wife, according to a 2018 interview with The Denver Post. During her conversation with the publication, which took place shortly before she took the stand in her ex-boyfriend's court proceedings, Kessinger said she barely knew Watts and that they had only had a brief relationship.
Nichol Kessinger met Chris Watts in June 2018 at which point Watts made it seem like he and his wife were mutually separating. The relationship became physical the following month, but Kessinger wanted to take things slow so that Watts could focus on helping his daughters with the divorce, but as Kessinger would find out the day Shanann Watts and her two daughters were reported missing, the divorce was a fabrication and Shanann was 15-weeks pregnant.
Shanann's Friend Nichole Atkinson Called The Cops After Shanann Missed A Doctor's Appointment
The night Shanann Watts returned home from a business trip, her close friend Nichole Atkinson was the one who dropped her off, and Atkinson would be the one to first contact the police. In an interview with Denver 7 News shortly after Shanann, Bella, and Celeste's bodies were found, Atkinson revealed she first thought something was wrong when she didn't hear from Watts and that the missed doctor's visit was enough for her to check up on her friend.
Later that morning, Nichole Atkinson went to the Watts residence and noticed that Shanann Watts' car was still in the garage with the girls' car seats still hooked up inside. Atkinson would go on to contact the police as well as Chris Watts, who came home just as the cops arrived to search the home.
Chris Watts Confessed To The Murder Of Shanann After Failing A Polygraph Test
In the days following the disappearance of his family, Chris Watts met with investigators from the Colorado Bureau of Investigation and the Federal Bureau of Investigation, during which he initially claimed that he had no knowledge of their whereabouts of his wife or two daughters. According to The Denver Post (via The Associated Press) Watts was given a polygraph test and asked a series of three questions, and it was determined that he was lying about his involvement in the crime. With the failed test, investigators put pressure on Watts, who eventually admitted that he killed his wife and buried her along with their two daughters, but refused to take the blame for the deaths of Bella and Celeste.
Chris Watts Initially Accused His Wife Of Killing Their Two Daughters
Chris Watts would eventually confess to the murder of his wife, but he initially told authorities that he did so only after Shanann Watts murder their two daughters. According to a New York Times article citing Chris Watts' arrest warrant, the father of two told investigators that his wife strangled their two daughters to death after he told her he wanted a divorce. After the tense conversation, Watts claimed he looked at the baby monitor to see Shanann choking Celeste and that Bella lied motionless on her bed. Only then did Chris strangle his wife.
And even though he didn't admit to killing his two young daughters at the time of the confession, Chris Watts told investigators he dumped their bodies in oil tanks and buried their mother in a shallow grave nearby. Despite this, Chris Watts would continue to deny his role in the deaths of his daughters.
Chris Watts Was Sentenced To Five Life Terms After Pleading Guilty To Murder Charges
Chris Watts eventually pleaded guilty to first-degree murder and multiple other charges related to the deaths of his wife, two daughters, and unborn son, in November 2018, but still would not reveal the specifics of their deaths, even as he awaited sentencing. According to CNN, Watts was facing the death penalty for the nature of the crimes but took a plea deal instead that would send him to prison for the rest of his life. During a December 2018 sentencing hearing, Watts was ordered to serve five life terms without the possibility of parole for the first-degree murder charges, as well as multiple other prison terms related to the tampering of dead bodies and for the unlawful termination of a pregnancy, according to Denver 7 News.
Three months after Chris Watts was ordered to spend the rest of his life behind bars, he agreed to an interview with Tammy Lee, the CSI investigator who had spoken with him at length following the murders. During the interview, finally admitted that he killed his daughters by suffocating them in the back of his truck before dumping their bodies in oil barrels.
All of these details and more will be touched on in the new documentary American Murder: The Family Next Door, which premieres September 30 on Netflix.
Your Daily Blend of Entertainment News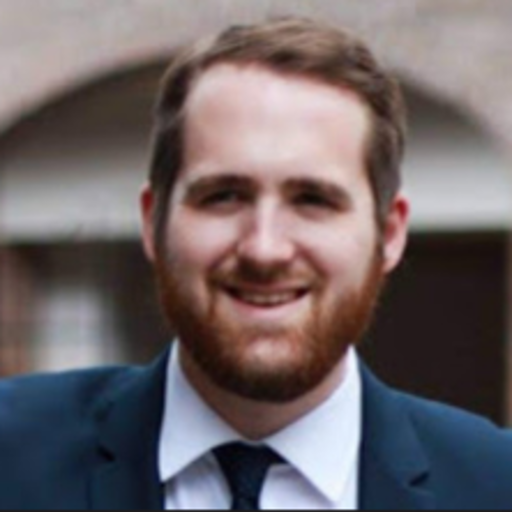 Philip grew up in Louisiana (not New Orleans) before moving to St. Louis after graduating from Louisiana State University-Shreveport. When he's not writing about movies or television, Philip can be found being chased by his three kids, telling his dogs to stop barking at the mailman, or yelling about professional wrestling to his wife. If the stars properly align, he will talk about For Love Of The Game being the best baseball movie of all time.