5 Classic Movie Villains Giancarlo Esposito Would Be Perfect To Play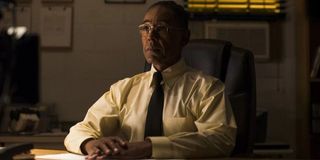 It kind of sucks (for him), but after Breaking Bad and The Mandalorian, Giancarlo Esposito will probably forever be typecast as a villain. But he's just so good at it. I don't know what it is. Maybe it's his almost stoic demeanor, or the way he can turn a smile into the most menacing glower you'll ever see, but Giancarlo Esposito is pretty much the perfect villain. Which is why I thought it would be fun to imagine what classic bad guys the man probably best known as "The Chicken Man" Gus Fring could play.
Now, some of these characters might seem ancient, but Giancarlo Esposito could still pull them off. I'm pretty sure he could play any villain you could imagine. As I said before, he's just so good at it.
Dracula – Dracula
Who doesn't know Dracula? He's been portrayed by many different actors. You have the Bela Lugosi 1931 version, who was mesmerizing with his stare and had a sexual charm to him. You have the ferocious Christopher Lee Dracula (my personal favorite) in the Hammer films. And then you have the young again, old again Gary Oldman Dracula from Bram Stoker's Dracula. And those are just three of the most famous in cinematic history. How many other people have played the Count? Too many to, er, count.
But I'd actually like to add Giancarlo Esposito to that list, since I think he would be perfect for the role. I picture a modern-day Dracula. One who has lived for centuries and is just tired, but still holding on because of past vendettas. He'd be devilishly charming and unassuming, but a monster underneath. Just like Gus Fring himself.
Frankenstein's Monster - Frankenstein
From Dracula to Frankenstein's monster. The monster is often mistakenly confused as Frankenstein himself, and it's usually the image of Boris Karloff in Frank Whale's classic Frankenstein that people think of. But the monster (or "the creature") has been played by other actors as well, most notably by Christopher Lee (yes, he played Dracula and Frankenstein's monster) in 1957's The Curse of Frankenstein. Robert DeNiro also played "the creation" in 1994's Mary Shelley's Frankenstein. So the character is as classic as horror villains gets.
And this would be an interesting one, since I think Giancarlo could play either Frankenstein's monster or Dr. Frankenstein himself, just like Benedict Cumberbatch did a few years back. I'd personally prefer him as the monster though. In the novel, Frankenstein's monster is actually quite cerebral, and I'd love to see that version of the character portrayed by Giancarlo Esposito. Instead of some hulking version of the monster, I'd love to see a version who has already gotten past all the pitchforks and fires and is currently hunting his creator through an icy wasteland, disfigured, but determined.
Erik – The Phantom of the Opera
When most people think of The Phantom of the Opera, they likely think of the one singing in the boat in the Andrew Lloyd Webber musical. But The Phantom of the Opera actually goes way back. Cinematically, the most famous one is surely the 1925 silent film version starring Lon Chaney as Erik, the Phantom. There was also a 1916 version, but that film was lost and nobody can see it. Both versions are about a mysterious phantom in an Opera house who kills a bunch of people to make the woman of his dreams famous.
This could be an interesting one, too. Like Frankenstein's monster, Erik the Phantom is very clever. With Giancarlo Esposito, I picture a hideous man with half of Gus Fring's face, but the cunning of Stan Edgar from The Boys. Yeah, the kind of person who could walk somebody right into a trap using words alone. I would also like this to be a modern version of the story like my hypothetical Dracula movie, with maybe legends of the Phantom returning. And that Phantom would be Giancarlo Esposito with questionable motives. Something really dark and sinister that only he can play.
Hannibal Lecter – The Silence of the Lambs
Psychiatrist and cannibal, Hannibal Lecter has appeared in many different stories, all from the Thomas Harris novels. He's been played by multiple actors—Brian Cox in the underrated Manhunter. Gaspard Ulliel in the not-so-great Hannibal Rising. And Mads Mikkelsen in the great Hannibal TV series. But come on now. When you think of Hannibal Lecter, who's the first actor who comes to your mind? Of course it's Anthony Hopkins, who played him in The Silence of the Lambs, Red Dragon, and 2001's Hannibal.
But how about we add Giancarlo Esposito to the mix? I recently wrote an article about a more diverse version of The Silence of the Lambs, and I picked Idris Elba to play Hannibal Lecter. But you know what, now that I think about it, I think Giancarlo Esposito would make for a better Hannibal. It's his charm that does it for me. Yes, Idris Elba is charming, and I still think he would kill it in the role, but I really feel Giancarlo Esposito would be even creepier. There would be that subtle darkness and confidence of a man who knows he's the smartest person in the room, but could still kill you, and Giancarlo Esposito could play that role effortlessly. So that's my pick for a more diverse Hannibal Lecter. Giancarlo Esposito. And I'm sticking with it.
Mr. Freeze – Future Batman movie
Dr. Victor Fries first appeared in Batman #121 in 1959, so he's definitely one of Batman's OG supervillains. His is usually a tragic story in that he accidentally froze himself while trying to cure his dying wife. And in his pursuit to fix the wrong he's done to his wife, he'll do anything in his power to cure her. We've already seen one version of Mr. Freeze on the big screen, but it was played cheekily by Arnold Schwarzenegger in the terrible (but fun!) Batman and Robin. In that movie, he dropped a whole bunch of ice puns for literally every line of dialogue. Jeez!
I wish I could take the credit for this one, but a LOT of people want Giancarlo Esposito to play Mr. Freeze, even coming up with some stunning concept art. But yeah, I agree. The backstory could remain completely the same, and I really can't envision anybody else now that the idea has been placed in my head. I would love to see a story where Mr. Freeze is actually taken seriously, and Giancarlo Esposito would certainly instill the role with a balance of both pathos and anger.
And those are just 5 famous villains who I think Giancarlo Esposito would murder if he ever got the chance to play them. But what do you think? Sound off in the comments.
This poll is no longer available.
Your Daily Blend of Entertainment News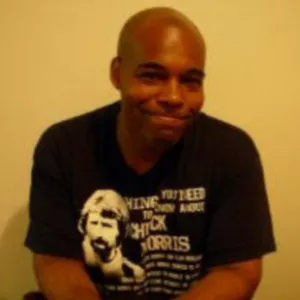 Rich is a Jersey boy, through and through. He graduated from Rutgers University (Go, R.U.!), and thinks the Garden State is the best state in the country. That said, he'll take Chicago Deep Dish pizza over a New York slice any day of the week. Don't hate. When he's not watching his two kids, he's usually working on a novel, watching vintage movies, or reading some obscure book.