5 Unresolved Things The Amazing Spider-Man Movies Left Behind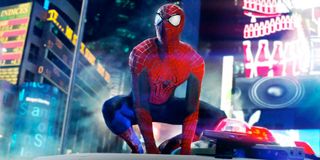 (Image credit: (Sony))
There's no need to adjust your monitor or do a double take, you read it right. We're back talking about the Andrew Garfield-led The Amazing Spider-Man series. Why? You may have heard about a couple huge Marvel shake-ups that went down as the third Spider-Man film starring Tom Holland prepares for production. As confirmed by Jamie Foxx himself last week, the actor is reprising his role as Electro after being introduced in The Amazing Spider-Man 2. Benedict Cumberbatch's Doctor Strange is also appearing in the Spidey sequel. You know, that one Marvel hero who can open the multiverse…?
The idea making its rounds among fan circles is the potential for the current series with Tom Holland to cross over with the previously established Spider-Man worlds, much like Into the Spider-Verse achieved on the animation front. With a connection already being made between the MCU and Marc Webb's Amazing Spider-Man movies with Jamie Foxx's return, I'd like to take a trip down memory lane with the 2014 sequel. When The Amazing Spider-Man 2 abruptly concluded another Spidey era, it left a lot behind. Let's get into it:
The Introduction Of Shailene Woodley's MJ Watson
The Amazing Spider-Man 2 ends on a heartbreaking note when Peter Parker watches his first love, Gwen Stacy (played by Emma Stone), becomes a victim of Harry Osborn's Green Goblin, who drops her, and Spidey's web shooters cannot save her from plummeting to her death. The scene was an adaptation of a classic moment in the comic books that would make way for Peter Parker's life with Mary Jane Watson. All other Spider-Man movies have jumped straight to Peter's romance with MJ, but the Amazing Spider-Man films attempted to show a larger arc for him.
During The Amazing Spider-Man 2's production, Shailene Woodley was cast as MJ and filmed sequences with Andrew Garfield and Emma Stone to provide a wink of hope for a grieving audience and Peter Parker. Her scenes were cut and Marc Webb wasn't sure at the time if Woodley would be able to return as MJ due to her ties to the Divergent franchise.
Norman Osborn's Severed Head
The downfall of The Amazing Spider-Man 2 was its overambition to introduce a number of key characters to the fold without ample time to develop them organically. One prominent unresolved aspect of the franchise the sequel introduced but never fleshed out was the Osborns. Instead of focusing on Norman Osborn's turn to the Green Goblin, the 2014 film was all about Harry Osborn (played by Dane DeHaan) taking on the mantle after Norman becomes terminally ill due to a genetic disorder that also befalls on him.
By the end of The Amazing Spider-Man 2, Harry Osborn is grappling with facing the same fate as his father and incarcerated at the Ravencroft prison. Another plan that was cut from the movie was a post-credits scene that involved Gustav Fiers' Man of Shadows visiting a cryogenically frozen head of Norman Osborn, who commands to "wake up my old friend." There were clearly plans for Amazing Spider-Man to further the Green Goblin story, but what were they?
Felicity Jones Suiting Up As Black Cat
This was bordering on a blink-and-you-miss storyline for The Amazing Spider-Man 2, but you may remember Rogue One's Felicity Jones' appearing in the movie as Felicia Hardy. The character, who famously goes by the alter ego of Black Cat, was briefly introduced as the Osborn's assistant, but other than that, the name drop was thin. The actress had very little screen time, despite the exciting possibilities of Andrew Garfield's Spidey flirting with the anti-heroine around New York City.
Since Felicity Jones' appearance in The Amazing Spider-Man 2, the actress has gone on to star in the Oscar-winning Theory of Everything, along with Rogue One and the Ruth Bader Ginsberg biopic On The Basis of Sex. She's certainly a more well-known name now, so being reminded of her ill-fated role feels even more wasteful six years later. The actress did show interest in returning as well last year.
Was Electro Going To Be Recharged?
Here's where things start to become oddly relevant to the future of the MCU. We know that Jamie Foxx's Electro will return for the third Spider-Man movie starring Tom Holland and he won't be blue, but the big question is if he'll be from the world we saw in The Amazing Spider-Man 2 or simply a new take on the character. J.K. Simmons, for example, appeared at the end of Far From Home as J. Jonah Jameson, but it wasn't one who was aware of Tobey Maguire's Spidey. He was a new version for Tom Holland's world within the multiverse.
Technically, Electro died in The Amazing Spider-Man 2 by an unfortunate mix of water and electricity, but that doesn't mean he couldn't come back to life. It would actually make sense if Electro did survive to take on a new look. The question is whether Electro will be a threat to the MCU only or the greater Spider-Verse!
Sinister Six Assemble!?!
The Amazing Spider-Man 2 was perhaps overstuffed and rushed because of Sony's plans to bring the Sinister Six to the big screen. And as we look at the future of Tom Holland's Spider-Man, it looks like the supervillain team is still very much on the mind of the studio. At the end of the 2014 Spidey sequel, Green Goblin, Electro and Paul Giamatti's Rhino were in play, and Doc Ock and Vulture were being teased through the above snapshot.
If Tom Holland's Spider-Man world was to meld with the Amazing Spider-Man continuity, there's a nice mix for the Sinister Six. You have Michael Keaton's Vulture, Jake Gyllenhaal's Mysterio, Jamie Foxx's Electro already established here, with the potential to fill more slots either from new introductions or previously introduced villains. (Tom Hardy's Venom could also be in play!) Sony and Spidey fans may be able to have the best of both worlds by realizing its originally intended team-up with what the Tom Holland-led films are building up to.
What do you think? Do you care about some of these unresolved things from The Amazing Spider-Man 2 being realized in a future Marvel film? Vote in our poll below.
This poll is no longer available.
Your Daily Blend of Entertainment News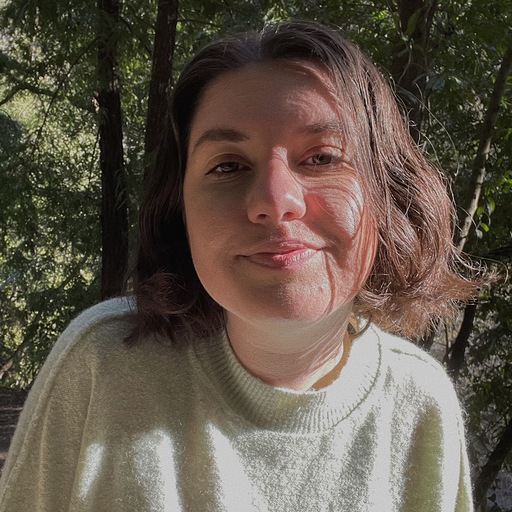 YA genre tribute. Horror May Queen. Word webslinger. All her writing should be read in Sarah Connor's Terminator 2 voice over.